It's time to start the season off right and win your first game of what will be many this year! @Darthdbacks has the Tight End starts/sits so you can win this week!
What's up Nerds?! Who's pumped for Week 1 to be here for the 2021 NFL Season!!! It's been a long time coming but the wait was worth it. I can't wait to review these starts/sits next week to see how they went. We have an amazing squad full of Nerds to provide you all the starts/sits so you can win your matchup every week. This is going to be the longest season yet with 17-game schedules! More football is never a bad thing.
The Dynasty Nerds writers are here to provide you with weekly starts and sits. We will be making our recommendations based on weekly consensus PPR rankings from FantasyPros. Here is our squad and the position groups they will be covering to help you each week. Follow us, friend us, tweet us.
The Team doing Start/Sits
QB: Jayson Snyder @Spydes78
RB: Gage Bridford @GbridgfordNFL
WR: Tristan Cook @Tristancook_
TE: Jake Oliver @DarthDbacks
FLEX: Ethan Wyatt @ethanAwyatt
IDP: Jon Glosser @Glosser13
We look forward to hearing from you!
NOTE: Rankings are based on a 12-team PPR league. So, saying WR2 means top 24, or TE1 means top 12, etc. It is referring to the fact that he is projected among the top-12 TE of the week. TE1=top-12, TE2=finishing between top-13-24. Finally, all the rankings are pulled from Fantasy Pros Weekly Expert Consensus Rankings.
Now, you may be wondering who I am since I'm not the same guy from last year. My name is Jake Oliver, I've been with the Nerds since June or so. I have written a lot of articles with this wonderful team since then. I'm so excited to be writing this series for this year! I'll be doing my best to help you all win each week. The Tight End market is rather hard to navigate with so many being just average in fantasy.
These are articles made out of love and passion for fantasy football, the NFL, and helping others. If you all have any questions or comments, hit me up on Twitter, in the comments here, or on Discord in Fantasy Football Chat! I'll be posting a bunch and love to engage with anyone. We would appreciate it a lot if y'all checked out the other start/sit articles as they rock too! One final tidbit, if you're wondering why Travis Kelce, Darren Waller, or George Kittle aren't listed, well, that's because you need to START YOUR STUDS! These guys are ones that you start them once and forget about them. I'll be focusing on the other Tight Ends that are a bit trickier to decide whether you should start them or not.
Starts
Start of the Week: Tyler Higbee
There's no doubt that having Matthew Stafford at QB is an upgrade over Jared Goff. That helps Higbee just as much as the fact that Gerald Everett is no longer with the Rams. The last time Higbee got extended playing time without Everett was back in 2019 when he helped win people leagues. He was one of the best TEs for the final 6 weeks of the season. There's no reason to doubt his ability just because he hasn't shown a bunch lately. The Rams signed him to a contract extension and are set to showcase him as the TE1.
To make this matchup even sweeter is that the Bears are absolutely atrocious against TEs. They allowed the 4th most points to TEs and 12 TDs. If you're streaming TEs or need a high-upside one for this week, I would definitely start Higbee. The Rams want to show off their new offense. Look for Higbee to finish as a TE1 this Sunday.
Start: Austin Hooper
I get it, it's the Browns and they are going to be rushing the ball a ton. Why wouldn't they? After all, they have Chubb and Hunt. Despite that and to my shock, the Chiefs allowed the second-fewest points to opposing WRs last season. Their DB's didn't change over the off-season. Therefore, there's no reason to think they stop covering WRs well. On the other hand, the Chiefs were miserable at covering Tight Ends. They ranked 9th in most points allowed to Tight End. Their linebackers didn't change from last year either so expect it to be the same. Hoopers a high-end TE2 for this week. Of course, watch Njoku snipe a touchdown from him.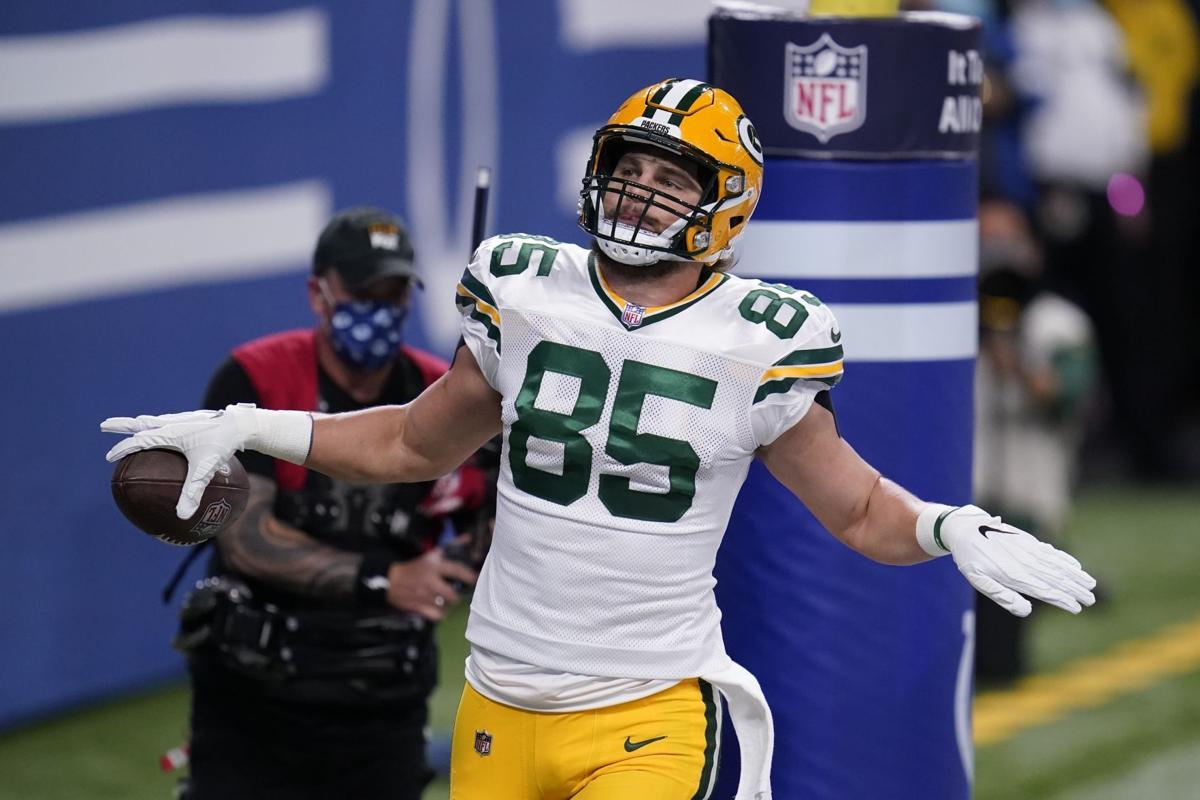 Start- Robert Tonyan
For those of you shaking your head at this suggestion because of "regression", stop it. Yes, he probably won't have 11 TD's and have an almost 90% catch rate. Yet, he still has Arod throwing to him. It doesn't hurt that Arod loves him too. He's been speaking Tonyan's praise all camp. There's been nothing but great reports. Also, New Orleans finished 10th for most points given up to TEs last year. With the Saints focused on stopping Adams and Jones, Tonyan will have space to operate. Especially in the depleted Saints defense. Don't forget about Tonyan being a massive red-zone threat. Look for Tonyan to be a mid-tier TE1 this week.
Start- Dallas Goedert/Zach Ertz
Yes, I'm saying to start both Goedert and Ertz this week. Ertz has been the #1 target by Jalen Hurts so far this preseason/training camp. He and the Eagles have settled their differences and are looking for another great season from Ertz. Plus, this is his walk-year. He's looking for that final huge payday. Goedert is in his walk-year as well and wants that big first contract.
Meanwhile, they are both facing the Falcons and their atrocious defense this week. Last year, the Falcons gave up the 3rd most points to opposing TEs. Not much on their defense has changed. They allowed 10 TDs to the position. I would bet that they allow at least one to one of these dudes. They will allow a lot of yardages. Look for Goedert to finish as a TE1 and for Ertz to be borderline TE1/high-end TE2.
Keep an Eye on: Logan Thomas
This is someone to keep your eye on for this week. The reason being is that Logan Thomas should be a large part of this offense. He finished 3rd in tight end points last year. Now, he has an actual QB to throw to him. He runs a ton of routes per game and had more games with 10+ points than without last season. So, why is he not a start for sure? Well, he is. However, I am saying to lessen your expectations if Curtis Samuel plays. It's looking like he won't which would be huge for LT.
That will give him a larger target share. He's facing the Chargers too which had an awful time last year against TEs. Yet, that was with a different coach and system. They have the amazing DC from the Rams last year Brandon Staley as head coach now. Look for the Chargers to be a lot better against TEs. Nonetheless, LT is a TE1, just depends on Samuel as to how high that will truly be.
Sits
Sit of the Week: Evan Engram
He hasn't practiced much in weeks. He has a new Tight End to fight for reps with Kyle Rudolph now with the Giants. Rudolph should be the main Red-Zone target as well due to his history as being one. Plus, there's been no evidence that Engram has stopped dropping balls. Engram's only doing individual drills. There's a good chance that he misses Week 1. Even if he plays, I'd still sit him against the harsh Broncos defense. They only allowed 7.1 points to the TE position last year and are returning the same players.
Sit: Gerald Everett
If you drafted Everett in the late rounds, that will eventually be a steal. Wilson has been wanting his Vince Vaughn, or a solid Tight End to actually throw to. Yet, just don't play him this week. He's not impervious to matchups. That's doubly true this week against the Colts. The Colts gave up only 3 TDs to TEs last year. In addition to that, they only allowed 6.2 pts per game to TEs, good for the fourth-lowest rate in the NFL. The Colts LB's are no joke. Avoid them.
Sit: Anthony Firkser
While I am pretty high on Firkser for the season, I'm not this week. There's a good reason for that too. The Cardinals are no longer a joke against TEs. Plus, Arizona allowed the 5th fewest points to TEs last year. With great coverage LB's in Simmons and Hicks, I'd have second thoughts about playing Firkser this week. I want to wait and see how the Titans offense works with Julio Jones and a new offensive coordinator.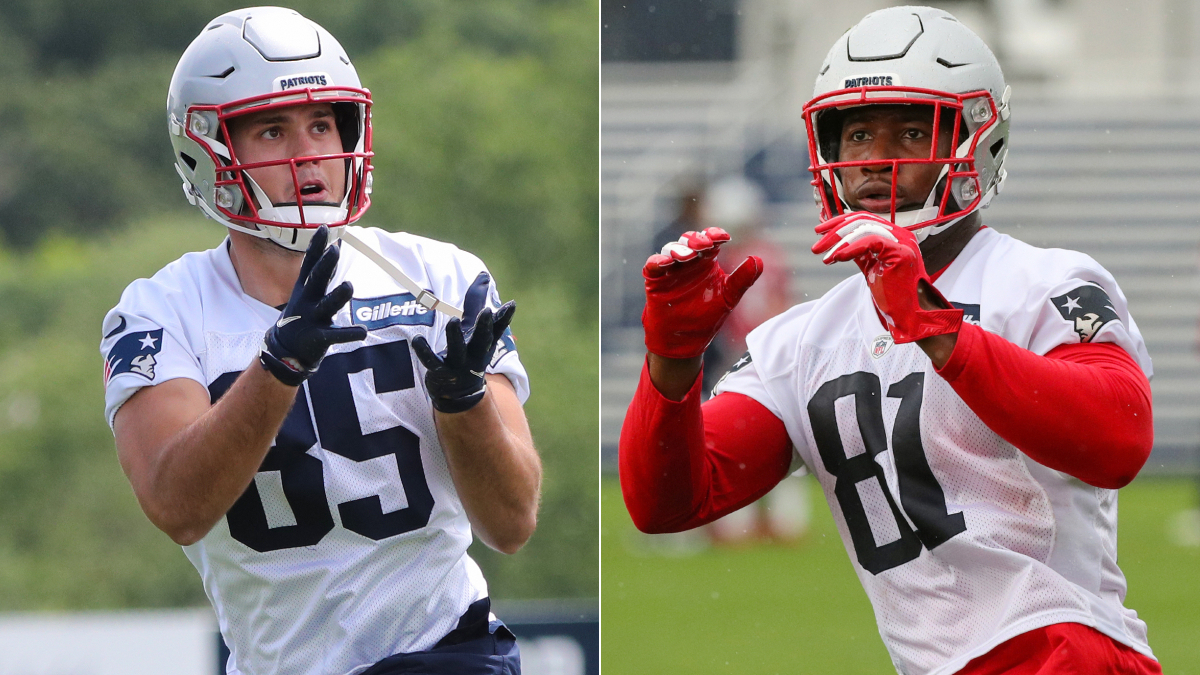 Sit: Jonnu Smith/Hunter Henry
I do believe in Hunter Henry and Jonnu Smith this year. Especially since Mac Jones is starting from Week 1. We aren't sure if Hunter Henry is even going to play this week. I'd sit just due to that fact. Whereas that should help Jonnu, we still don't know exactly how Belichek will incorporate both these dudes. Don't forget that matchups matter too. The Miami Dolphins were rough on TEs last year allowing a measly 6.4 points to the position per game. If you have Jonnu as your TE1, you likely have no choice but to start him. Just keep your expectations to a low-end TE1 showing. Henry is a high-end TE2 if he plays, but that's a big IF.
Can't sit but be cautious: Mike Gesicki
I'm quite high on Mike Gesicki overall this season. I think that Tua's going to showcase his QB skills this year. He'll have had an entire real off-season to train and learn. He was healthy all offseason for a change too. Same with Mike Gesicki. The two have had a real opportunity to meld together and it's shown. Back in week 1 of the preseason, Tua hit Gesicki for a 50-yard pass while he was running. Those are the type of plays that fantasy players love and dream of. If you have Gesicki, you're likely starting him as he's your top TE. Just be aware he has a really tough matchup.
The Patriots were without most of their defensive stars last year due to opt-outs. Even with the backups playing, the Pats were 3rd-lowest in points allowed per game to the Tight End spot (5.7). Although it's a new season, still be cautious of Gesicki facing the Pats. Gesicki has a combined stat line in three games over the last two seasons against the Patriots of 8 receptions, 14 targets, and only 75 yards with 1 TD. He's a low-end TE1, more likely a high-end TE2.
---
Make sure to subscribe to the #NerdHerd, where you get exclusive content, dynasty/rookie rankings, and DynastyGM! Additionally, if you want 15% off of ANY SUBSCRIPTION, USE PROMO CODE 'MAYTHEFORCEBEWITHYOU' or CLICK HERE.
Good luck with your Week 1 matchup, especially with your Tight End Starts! I truly hope you win! As always, hope you follow me @DarthDbacks. I love to talk football, baseball, movies, shows, Star Wars, Marvel, and of course to interact with the fantasy football community. Join Fantasy Football Chat and get tons of access to the best fantasy football chat group where a lot of Nerds hang out in. It's free too!
As always, May the Force be with You…