It is no secret that the ACC (Atlantic Coast Conference) is a top-heavy conference that has been dominated by Miami, Florida State, and Clemson for over a decade. These schools produce NFL talent each and every year. However, there are hidden devy gems all over the ACC. Due to the Covid-19 pandemic, only three of the Power 5 conferences will continue to play football this Fall, and the ACC is one of these three conferences.
Conference Preview
In this article, I will be covering the ACC Coastal teams and my home team, Boston College. I have listed the teams in the order that I believe they will finish for the 2020 college football season. As I discuss each player, I will place an (RK#), and (##) next to each one, and this will signify my devy ranking for them on dynastynerds.com at the time I'm writing this article and their earliest possible chance to enter the NFL draft. I will also show their current ADP per Devywatch.com.
University of North Carolina
Team Outlook
North Carolina may have had the most explosive offense in the ACC last season, and they are returning all five of their top offensive weapons. After going 7-6 last season, the Tar Heels are now a true threat to Clemson to take the ACC title. If North Carolina wants to succeed, then they will have to have the top offense in the nation, which I believe they have the talent to do. From their quarterback, who threw for 3600+ yards as a true freshman, to the four returning backs and receivers who all had over 1000 scrimmage yards, UNC has top devy prospects all over the field.
Devy Prospects
Sam Howell (RK14) (2022) Devywatch ADP- 16.67
I am confident that Sam Howell will be the first overall pick in the 2022 NFL draft. As a true freshman, Howell showed a pocket presence far beyond his years and showed arm strength that a 19-year-old has no business possessing. Sam Howell stepped into the UNC system and completely changed the culture of the program. NFL scouts are already drooling over Howell's game, and I believe he is a no brainer as the QB1 in the 2022 class even with the talented Kedon Slovis in that class as well.
Dyami Brown (RK9) (2021) Devywatch ADP- 68.61
Dyami Brown is the hottest name in devy fantasy football right now. I have absolutely bought into the hype. Dyami Brown's highlights show his big-play ability, strength to take any catch to the house, and incredible hands. After diving deeper into his film, I found that Brown is a complete receiver with very few holes in his game. Averaging 20.3 yards per catch last season, Brown is as dangerous as any receiver in the country and can do everything that you want your premier wide receiver to do. Dyami Brown is my WR3 in all of devy and is my biggest buy in football.
Dazz Newsome (RK71) (2021) Devywatch ADP- 105.52
If Newsome were to declare for the draft last year, he would have been a late day three pick. With this offense having the potential to produce more than any in the country, Newsome hopes to have an even greater year than last operating out of the slot and improve his draft stock. Dazz Newsome is a safe late-round pick in deep devy leagues and is a good mid-round pick in Campus to Canton leagues.
Michael Carter (Unranked) (2021) Devywatch ADP- N/A
Michael Carter returns for his senior season after rushing for over 1000 yards as a junior. Carter is quick and can be utilized as a receiver out of the backfield. However, the other back at UNC is the better NFL prospect. Michael Carter is a sell for me in all formats of devy.
Javonte Williams (Unranked) (2021) Devywatch ADP– N/A
Williams is set to have a huge year in 2021 after eclipsing 1000 scrimmage yards last year. Williams is a powerful runner with a low center of gravity who rarely goes down by the first tackler. In the second half of the year, he began to show improvement in his vision. Williams will become the top back at UNC this season and has the potential to be picked early on day three in the draft next year. He is a great sleeper pick in devy leagues.
Incoming Freshman (23')
North Carolina brings in an interesting group of freshmen, highlighted by wide receiver Josh Downs. Downs is a 4-star recruit, who was the 17th ranked wide receiver in the class. With UNC not having a solidified 3rd wide receiver, there is potential for early playing time. However, another 4-star guy enters this wide receiver room in Ray Rose. Downs is the freshman to own in this room, but both are worth a roster spot in campus to canton leagues. The 11th dual-threat quarterback in the class Jacolby Criswell also makes his way to Chapel Hill, hoping to be Sam Howell's successor two years from now. Criswell is worth a very late pick in campus to canton leagues but does not have any real value yet.
University of Miami
Team Outlook
After the underwhelming 7-6 season last year, Miami's head coach, Mark Richt, decided to retire. Their former defensive coordinator, Mark Diaz, will take over and immediately implement a faster-paced offensive scheme. Last season, Miami had many explosive weapons on offense. However, their poor QB play and leadership diminished the production of the unit. The quarterback issue was addressed by landing the highly sought after transfer, D'Eriq King, from Houston. The U will also need to replace two of their top four receivers and their leading rusher from last season as Deejay Dallas, K.J. Osborn, and Jeff Thomas leave for the NFL. The vacated production and already proven talent in this uptempo offense make it a hotspot for devy prospects.
Devy Prospects
Brevin Jordan (RK48) (2021) Devywatch ADP– 44.48
The most proven NFL prospect at the U is a top tight end in this loaded 2021 tight end class. Brevin Jordan possesses an elite combination of size and athleticism that made him the top tight end in the 2017 recruiting class. In his first two years at Miami, Jordan has proven that this ranking was no fluke by catching 30+ balls in just nine games each year. What impresses me the most with Jordan's game is the way he uses his large framed body. As a receiver, Brevin Jordan is always a mismatch. He is too athletic for a linebacker to keep up and uses his size to gain positioning on defensive backs effortlessly. In the run game, Jordan is a willing blocker and strong enough to create movement against edge rushers. Brevin Jordan is a top three devy tight end.
D'Eriq King (RK63) (2021) Devywatch ADP– 98.48
If you want a cheap, high upside, devy quarterback, then D'Eriq King is the guy for you. King is a threat both on the ground and through the air and will be running the show at Miami this year. I believe that if King is successful in Miami's new up-tempo offense, he could improve his draft stock and enter the conversation for the QB4 in the 2021 draft class.
Cam'Ron Harris (RK55) (2021) Devywatch ADP– N/A
Harris will fill the void left by Deejay Dallas and become the premiere back at the U. Cam Harris is a do it all back that was able to produce while playing behind Dallas. This year Harris is my favorite breakout candidate in all of college football. The way he finishes runs with power, and his athleticism makes Cam'Ron Harris a steal in devy and Campus to Canton leagues.
Incoming Freshman (23')
With Cam'Ron Harris eligible for the 2021 NFL draft, Miami's two 4-star runningback recruits draw interest in Don Chaney Jr. and Jaylen Knighton. Don Chaney Jr. is my pick to win the job in 2021 because he is a more physical runner than Knighton, and Deejay Dallas and Cam'Ron Harris have seen success in this offense as physical runners.
Virginia Tech
Team Outlook
Virginia Tech finished 4th in the ACC with an overall 8-5 season and was able to do this with a very young offensive core. The dual-threat redshirt sophomore, Hendon Hooker, at quarterback, highlights the list of returning starters to this offense, which includes their four top receiving options and running back, KeShawn King, who was able to produce as their second option in the backfield. This offense loses just two skill positions from last season in tight end, Dalton Keene, who was drafted in the 3rd round and their leading rusher, DeShawn McClease, who went undrafted. Despite having no blue-chip NFL prospects, Virginia Tech has multiple devy options that could climb draft boards throughout this season.
Devy Prospects
Hendon Hooker (Unranked) (2021) Devywatch ADP– N/A
Hooker surprised many as a redshirt freshman last season playing a huge role in Virginia Tech's success. If Hooker can repeat his performance last season and tune up his accuracy, NFL scouts will take serious notice. Hendon Hooker remains a Campus to Canton gem, but no more than a late lottery ticket in devy leagues.
Tre Turner (Unranked) (2021) Devywatch ADP– N/A
Tre Turner is Virginia Tech's most proven skill position prospect. Turner is a very complete receiving option that has produced as a freshman and a sophomore. Turner will likely hear his name called early on day three of next year's draft. However, he has an opportunity to take over this receiving room and improve his draft stock this year.
Tayvion Robinson (Unranked) (2022) Devywatch ADP– N/A
Tayvion Robinson is a very under the radar devy prospect that I target late in Campus to Canton leagues. He was a four-star recruit who showed flashes of his big-play ability and really impacted the return game as a true freshman. In his second year playing with Hendon Hooker, I am expecting a breakout from this explosive weapon at wide receiver.
Duke
Team Outlook
After a disappointing 5-7 year, Duke has a lot of work to do this offseason to get back to competitive in the ACC. David Cutcliffe remains head coach of the Blue Devils and will take over as the offensive play-caller after assuming the offensive coordinator's role from Zac Roper. Duke's offense struggled last year, mostly due to the poor quarterback play of Quentin Harris, who replaced the sixth overall pick in the 2018 NFL draft, Daniel Jones. This season, a potential star enters Duke's quarterback room that graduates Harris. A potential breakout at quarterback will lead to plenty of potential breakouts at the wide receiver and tight end position.
Devy Prospects
Chase Brice (RK84) (2021) Devywatch ADP– 118.74
Chase Brice transfers in from Clemson after sitting behind the best NFL prospect in years, Trevor Lawrence, for the past two years. Brice was a 3-star recruit coming out of high school and the 17 ranked pro-style quarterback in the 2017 recruiting class. In college, he has seen a lot of action (mostly garbage time) and has shown improvement from his freshman year to his sophomore year. Chase Brice is a fierce competitor, with great touch and accuracy on his throws. In Duke's pro-style QB friendly offense, I think Brice will play his way into the NFL. Brice is a great Campus to Canton player to have, but I would not touch him quite yet in devy leagues. The potential for a breakout is there. However, there is too much uncertainty.
Jalon Calhoun (Unranked) (2022) Devywatch ADP– N/A
Jalon Calhoun led the team in receiving yards as a true freshman while operating out of the slot. With Chase Brice stepping in at the quarterback position, I expect Calhoun's numbers to take off this season and put him on the devy radar. Calhoun's speed and quick release allow him to create separation easily. He also does little things on his routes, such as attacking the outside shoulder on slants to win against man coverage. Jalon Calhoun is a sleeper receiver in the 2022 class and is a buy for me in all devy formats.
Noah Gray (Unranked) (2021) Devywatch ADP– N/A
Duke's tight end has a massive frame at 6' 4" 240 lbs and hauled in 51 receptions last season. Gray's reliable hands and great body positioning were on display last season. However, he averaged just 7.7 yards per catch and did not show any signs of being a vertical threat. Last year, the quarterback situation at Duke was partially to blame for this, with Gray running mostly stick and slant routes to get the ball out of Harris' hands quickly. With Chase Brice stepping in, Noah Gray has a shot to show his deep-ball ability and enter the conversation of tier two tight ends after the big three.
University of Pittsburgh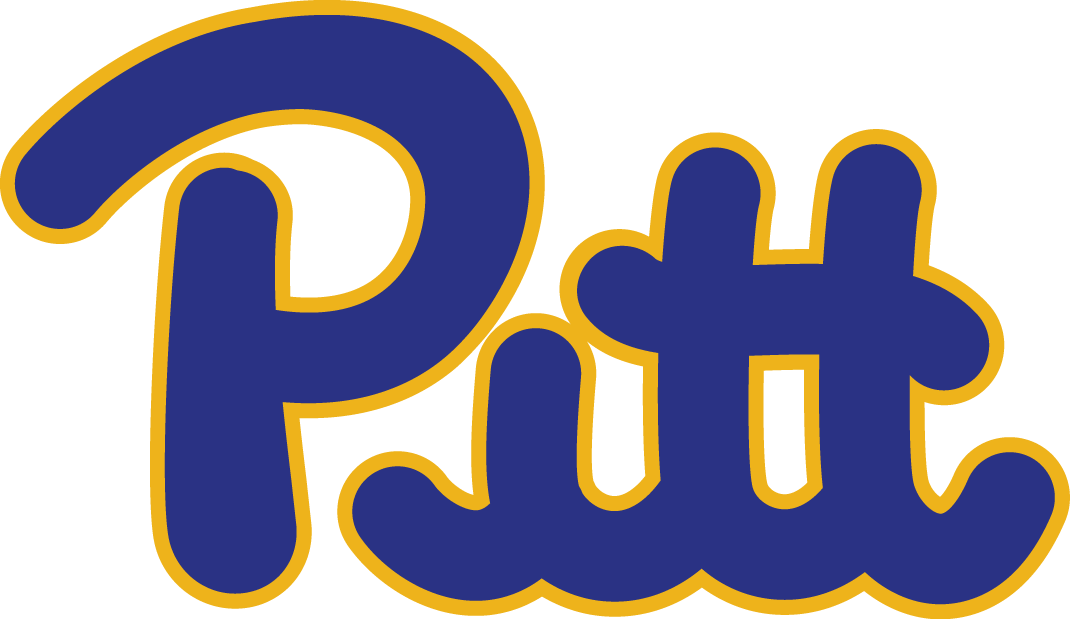 Team Outlook
Strong leadership by quarterback, Kenny Pickett, on offense and safety, Paris Ford, on defense, made Pitt, an all-around strong team. The Pitt offense has had a lethal ground and pound game in the recent past led by players such as James Conner. However, last season, their running game was non-existent. With Kenny Pickett under center, Pitt had a much more pass-heavy offense than in the past that saw the quarterback and receivers produce big numbers. Their leading receiver, Maurice Ffrench, who brought in nearly 100 balls last year, graduated and has now signed with the Chiefs. With Kenny Pickett returning and hoping to improve his efficiency as a passer, there is a lot of room for a breakout in this receiver room.
Devy Prospects
Kenny Pickett (RK126) (2021) Devywatch ADP– N/A
The player to watch out for in devy from Pitt is Kenny Pickett. This quarterback can throw bullets with great ball placement and is the perfect prototype for a West Coast offense. Pickett was inefficient in the red zone, throwing over 3000 yards with just 13 touchdowns. However, he completed over 60% of his passes last year. Pickett is a polished prospect with good mechanics and will shoot up draft boards this year if he can improve in the red zone.
Taysir Mack (Unranked) (2021) Devywatch ADP– N/A
The second receiving option last season is a speedster that can line up in the slot or on the outside. With the departure of Maurice French, Mack will take over as the alpha for Pickett. At 6' 2", Taysir Mack makes a living off the 50/50 balls. I would not be surprised at all to see Mack catch 100 balls this year, and he is a great value in Campus to Canton leagues.
Israel Abanikanda (Unranked) (2023) Devywatch ADP– N/A
AJ Davis returns for his senior year and will likely own Pitt's backfield in 2020. However, the incoming freshman, Israel Abanikanda, will likely work into the rotation as the season progresses and take over as the top back in 2021. Abanikanda is a 3-star, all-purpose back, who excelled in track in high school. This speedster could develop into a great devy prospect and is very intriguing in Campus to Canton leagues due to his early opportunity at Pitt.
University of Virginia
Team Outlook
Virginia is the reigning champions of the ACC Coastal finishing the season 9-5, but it is a long shot to repeat this title. Offensively, they lose as much production as any other team in the ACC. Former quarterback, Bryce Perkins, who led the team in passing and rushing last season, signed with the Rams as an undrafted free agent. The reception leader, Joe Reed, was drafted in the 5th round by the chargers, and the leader in receiving yards, Hasise Dubois, graduated following the season. Junior transfer, Keytaon Thompson, enters Virginia from Mississippi State, hoping to become the replacement for Perkins. The vacated production at the receiver position leaves uncertainty, but plenty of room for a breakout.
Devy Prospects
Keytaon Thompson (Unranked) (2021) Devywatch ADP– N/A
Even if Thompson never gets a shot at the NFL, he is well worth a roster spot in Campus to Canton leagues. This dual-threat quarterback has a very similar skillset to Bryce Perkins, who threw for 3500+ yards and rushed for nearly 800 last season. Keytaon Thompson never won the job at Mississippi State but played well when given the opportunity and will have a great year as Virginia's QB1.
Terrell Jana (Unranked) (2021) Devywatch ADP– N/A
Terrell Jana caught my attention by accumulating more receiving yards than Joe Reed last season, however, after watching Jana's film, I was less than impressed. On the bright side, Jana is sure handed and uses his body positioning well to win catches without much separation. But, I have concerns with Jana's upside due to his lack of speed and quickness. His lazy release off the line, combined with his inability to make effective cuts, makes him a poor route runner. If you can sell Terrell Jana in devy leagues based on his statistics alone, I suggest you do so because he is a long shot to be an NFL guy.
Georgia Tech
Team Outlook
Georgia Tech may be the biggest winners in recruitment after landing the 27th overall recruiting class, which is their best class since 2007. This is very impressive, considering they finished with the worst record in the entire ACC last year going 3-9 overall. Georgia Tech is entering its second season under head coach, Geoff Collins. Their offense last year was one of the worst in the entire FBS, with their leading passer throwing for under 1200 yards and having only one player eclipse 500 scrimmage yards. Georgia Tech does not lose any significant skill position pieces to their offense. However, a stud freshman enters the room for this coming season.
Devy Prospects
Jahmyr Gibbs (RK49) (2023) Devywatch ADP– 84.71
Jahmyr Gibbs has all the traits that I am looking for in a running back coming out of high school. Gibbs possesses an unmatched top-end speed and lateral quickness to embarrass defenders. Jahmyr looks like a man amongst boys playing in division 6 in Georgia. Despite the low level of competition, Gibbs is second to just Bijan Robinson in my freshman running back rankings. Along with the shifty nature of Gibbs and blazing long speed, his vision is beyond his years. He can see creases in the defense before they open. Jahmyr Gibbs will be second on the depth chart behind Jordan Mason, who ran for just under 900 yards in this atrocious offense last year. Gibbs will receive significant playing time next season, but I believe 2021 will be the year that Gibbs takes over the workload at Georgia Tech.
Boston College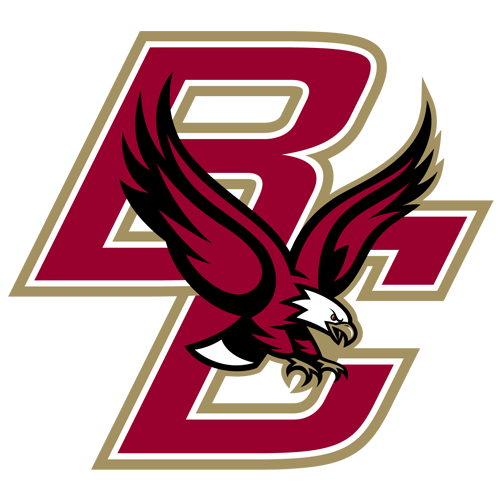 Team Outlook
Boston College was able to bulldoze their way to a 6-7 record with their run-heavy scheme and offensive leader A.J. Dillon. Now that Dillon, who has been their offensive centerpiece for the past four years, begins his NFL tenure, Boston College will be forced to find a new identity on offense. Ohio State's former defensive coordinator, Jeff Hafley, steps in as the new head coach with high hopes for the Eagles future. The Eagles have added a former NFL QB coach as their new offensive coordinator along with a new head coach. Boston College is looking to shift to a more modern offense eventually, however, it is likely that they are still a run-first team in 2020.
Devy Prospects
David Bailey (Unranked) (2021) Devywatch ADP– N/A
David Bailey will be filling in for A.J. Dillon, who accounted for nearly 50% of BC's offense last year and has more than enough opportunity to breakout. Like Dillon, Bailey is a big, physical, back standing at 6' 1" 240 lbs. However, he does not possess his 4.5 speed. On the other hand, I think Bailey has better balance than Dillon. On under 150 attempts last season, Bailey reached 844 yards and seven touchdowns last season, and his touches should at least double next season. David Bailey will be a college league winner in Campus to Canton leagues but is a long shot to be an impact NFL player.