We already brought you a 'Way Too Early 1QB Rookie Mock', so now we're moving on to a Superflex Rookie Mock Draft. Superflex is growing year-by-year in popularity and is quickly becoming the preferred setup amongst our analysts. If you aren't sure what Superflex is, Erik Kortz released his first installment to his 'Intro to Dynasty' series where he covers how Superflex works and what it is.
This mock draft serves to give you a good idea of the current value of these prospects and the thought process behind each pick. We'll be releasing three rounds of this mock in three separate articles. Below are the results of the first round and why each writer made their pick. Enjoy!
1.01 – Joe Burrow, QB LSU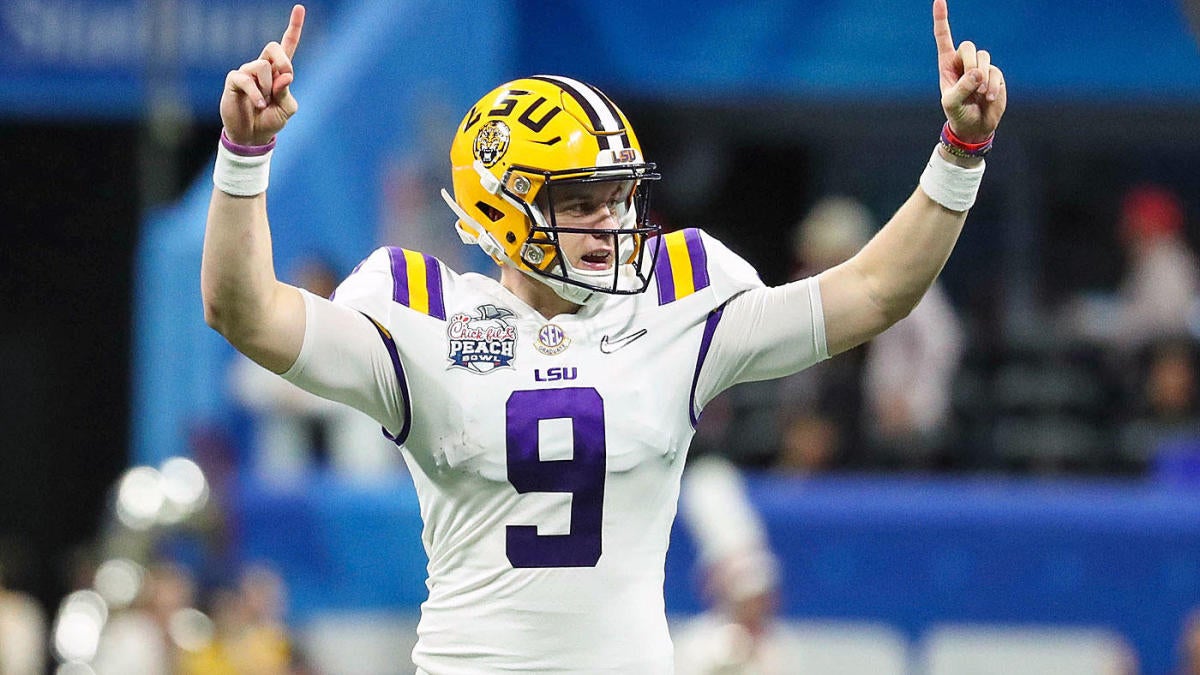 There was no need for me to overthink this pick. Joe Burrow dropped the mic in the national championship game, capping off the greatest season by a quarterback in college football history. He set the record for touchdown passes in a season, topping Colt Brennan's previous mark, but Burrow didn't do it against a Hawaii-level Mountain West schedule; Burrow posted those numbers in the SEC, beating seven teams ranked in the top-10. That's as impressive as it gets. Burrow seems destined to be a Cincinnati Bengal, and as a proud Ohio native, the Bengals are actually a great fit for him. If there's risk in Burrow, it's because of his one-year-wonder status, but his prolific season was in an offense featuring plenty of pro-style concepts, making Burrow a high-floor prospect at the NFL level.
1.02 – Tua Tagovailoa, QB Alabama
Tua is and will stay my first ranked quarterback in this year's class. He was the most consistent QB in this class with elite production and his skills should easily translate to the next level. The hope is, he will be paired with decent receivers to start his NFL career and a competent coaching staff who will build around his strengths. My preferred landing spot is the Carolina Panthers, but the Chargers could potentially be his new home.
1.03 – Justin Herbert, QB Oregon
I was excited I had the third pick. I figured Justin Herbert would fall to me. Herbert is an athletic specimen. He has elite arm talent, and I think will thrive in the NFL. He was just named MVP of the Senior Bowl game. I believe Justin has the highest upside of this group so I'm thrilled to get him at third overall.
1.04 – D'Andre Swift, RB Georgia
With the top three quarterbacks off of the board, they made this pick relatively easy for me. D'Andre Swift can fit in any scheme, and he's going to give you the ability to catch passes out of the backfield as well. He also doesn't have a ton of wear and tear from his time in college which gives him a higher probability of a longer career. I'd love it if I can get the best running back in this class at the four spot.
1.05 – Cam Akers, RB Florida St.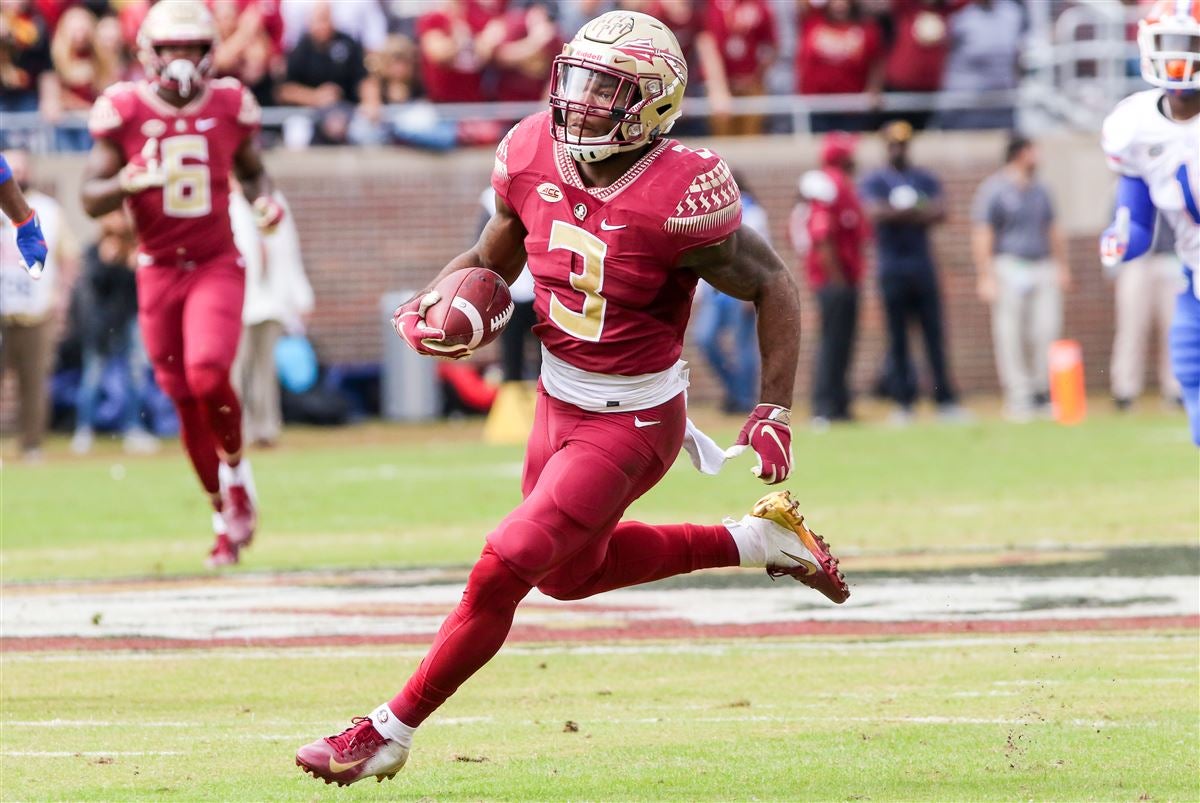 If you missed out on grabbing your next franchise quarterback, chances are you're in the market for a stud player that can instantly become a starting weapon for your team. Cam Akers is that stud. He absolutely dominated the running game at Florida State, posting market share values comparable to future legends like Ezekiel Elliot, Todd Gurley, and Saquon Barkley, and outpacing the rest of this class outside of Jonathan Taylor. Akers gets the nod for me because he screams situation-proof. He's too good to be a backup anywhere for long, too effective in the passing game to get pulled off the field, and anyone who watched an FSU game this year knows he doesn't need even a mediocre cast around him to dominate the competition. It doesn't matter what position your team needs, getting Akers on your team at any pick is a solid move.
1.06 – Jonathan Taylor, RB Wisconsin
In the last mock we did I had Dobbins as the top running back. Between that and now I have been grinding the film hard, and it's reminded me why I love Taylor. He's got burst, long speed, and stupid power. He chains together multiple cuts fluidly. He's great at reading leverage as blocks develop downfield, turning 5 yards into 20+ routinely. He's impossible to take down, and he's easily the best of this class at falling forward for a few extra yards. The knocks on him: low receiving market share, high mileage, and fumbling. These are all valid but aren't as critical as some are saying. Give me the guy that ran for 6.7 yards-per-carry against consistently stacked boxes.
1.07 – JK Dobbins, RB Ohio State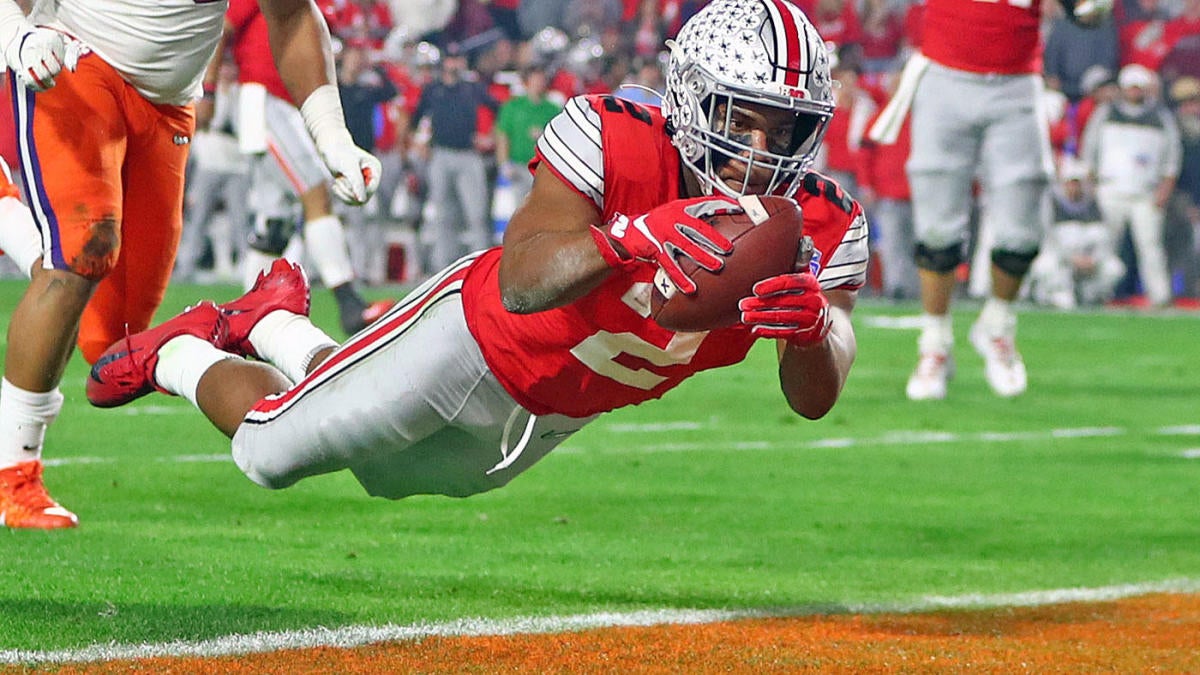 This pick was a very difficult one for me. I debated between Dobbins, Lamb, and Jeudy. I ended up going with Dobbins because I think there is a tier break at running back after him. Furthermore, he's a do-it-all type of back. He can catch, make you miss, and run between the tackles. Grabbing a running back like this past the middle of the first round would be a great value.
1.08 – CeeDee Lamb, WR Oklahoma
Getting CeeDee Lamb at the 1.08 is a steal. He is my 4th overall in Superflex after Burrow, Tua, and Swift, and easily my top wide receiver in the class. CeeDee was dominant and showed incredible improvement over his college career. In the film room, Lamb looks like he doesn't even belong on the same field as those defending him. He can go up and get the ball, run a wide range of routes, and is a serious threat after the catch. Ceedee Lamb's elite body control is what sets him apart and gives him the upside to be a top NFL wide receiver.
1.09 – Jerry Jeudy, WR Alabama
As if fate came calling, who falls to me at pick nine? The same player I took at 1.04 in our 'Way Too Early 1QB Rookie Mock' from earlier this month – Jerry Jeudy.
To steal from a great writer (me, circa a few weeks ago), some people in the dynasty community have "soured" on Jeudy this season, but he's been my 1.01 in this class for the past year. It's hard to argue against picking a dominant college wide receiver who is commonly mocked as a top fifteen pick in the NFL draft. Look no further than his final game where he saved the best for last, going 6-204-1 in the Citrus Bowl. "Lamb vs Jeudy" will be a great debate amongst us all for the next several months. No hot take or flag-planting here, instead let's wait to see what the numbers say and how the landing spots play out before we make definitive declarations about the two.
1.10 – Tee Higgins, WR Clemson
Going into this year's Draft, Higgins is my second-ranked wide receiver behind only CeeDee Lamb. His speed is good enough to give himself separation from defensive backs and his 6'4″ frame gives more room for the quarterback to target. I believe he will be an instant fantasy factor to any team that takes him
1.11 – Jalen Reagor, WR TCU
Jalen Reagor is going to be a problem in the NFL. He mixes elite speed and burst with the ability to go up and high point the ball like you don't typically see. It's not often you can find an elite level athlete in terms of the NFL that possesses excellent ball skills, elusiveness, and hands. I believe Reagor to be the second-best receiver in this class. If he falls to you anywhere past six in Superflex rookie drafts, you better smash the 'draft' button.
1.12 – Jordan Love, QB Utah State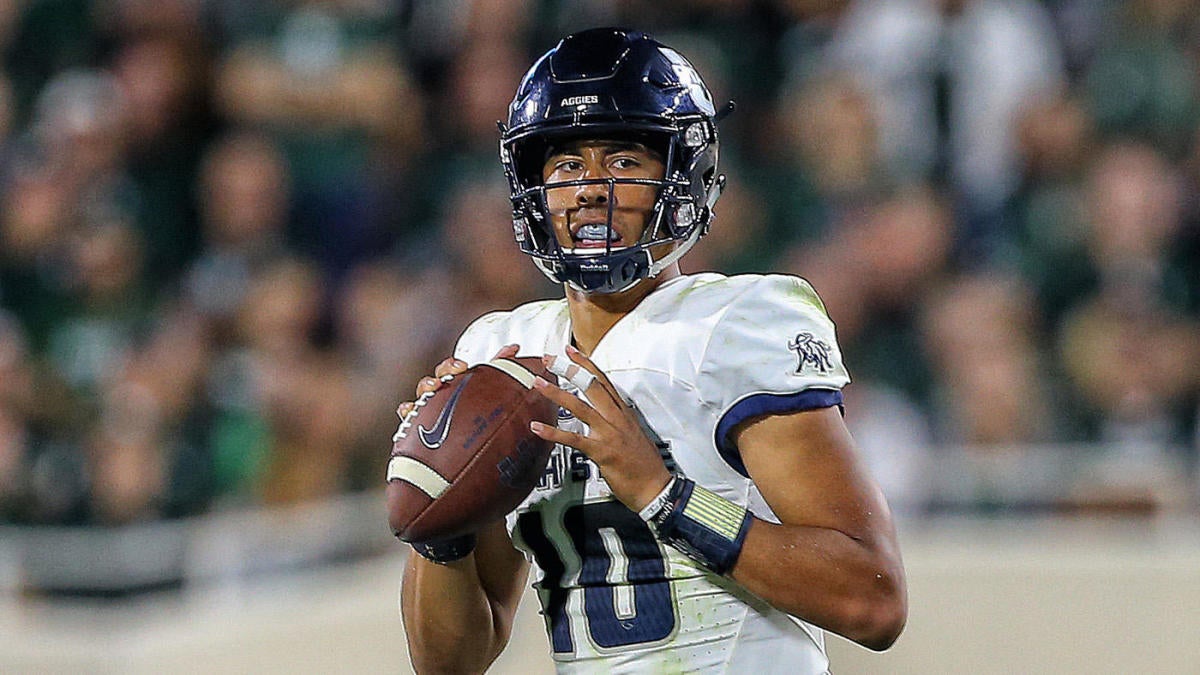 I was honestly tempted by some of the highly talented skill position players still available at this spot. However, this is Superflex and I simply couldn't pass up the chance to get an NFL first-round quarterback all the way down at pick twelve. Love is a divisive player with some comparing him to Patrick Mahomes and some doubting his NFL viability. I have seen him mocked all over the place at this point in the process. Unlike the top-end quarterback prospects like Burrow, Tua, and Herbert, the likeliness of landing on a good team are much better for Love. I have seen him mocked to the Colts in the first round, this would be a dream scenario. Put him behind one of the best offensive lines in the game with a former quarterback as a Head Coach in Frank Reich and you have the recipe for success. Love is simply too good of a prospect to pass up at this point in a Superflex draft.
That concludes the first round of our Superflex rookie mock. Stay tuned for the next round. There's still plenty of running back and wide receiver talent left on the board. Are you a #NerdHerd member? For $2.99 per month, you get access to the buy/sell tool, exclusive podcasts, the Dynasty Prospect Film Room, rankings, and more to come. See you in round two!