The Backfield Battles series is back for another season. The focus is to look at the landscape of several backfields changed by free agency moves. There were a ton of changes due to the draft, but we will focus on those backfields without new rookie running backs. The Miami Dolphins are one such team.
Dolphins Backfield – 2019
Between the offensive line and the lack of talent after Kenyan Drake's departure, the Dolphins had an abysmal season running the ball. In fact, they were dead last in total rushing production (1156 yards), Football Outsiders rushing DVOA, and Adjusted Line Yards.
This inability to move the ball on the ground made them very one-dimensional. To improve, they have done some good things on the surface. They brought in Jordan Howard and Matt Breida and they made moves in the draft and free agency to get after their offensive line woes.
Enter Chan Gailey
Before trying to determine what this backfield will look like in 2020, we need to understand what Chan Gailey brings as the new Offensive Coordinator (OC). Gailey has been in the game for a long time. His experience includes head coach of the late 90's Dallas Cowboys and the Bills in 2010-2012. Most recently he was the OC for the New York Jets in 2016.
Gailey implements the Erhardt-Perkins (E-P) system which features simplified-language play calls (good for Tua and other newcomers alike) and versatility from a spread style offense to power running. In 2016, he had Matt Forte and Bilal Powell at his disposal. The former was known for his pass catching ability, and the latter showed the ability to be split out as a receiver frequently in the system.
Looking back at running back usage in his system during his Jets tenure, his scheme featured Inside Zone concepts and Gap scheme runs. Oddly, there was less Power/Counter than one might expect from an E-P offense. There wasn't much desire to utilize Outside Zone either. Based on observations, it's about 40% Inside Zone, 25% Gap, 12% Outside Zone, and 10% Power/Counter.
New Backfield Additions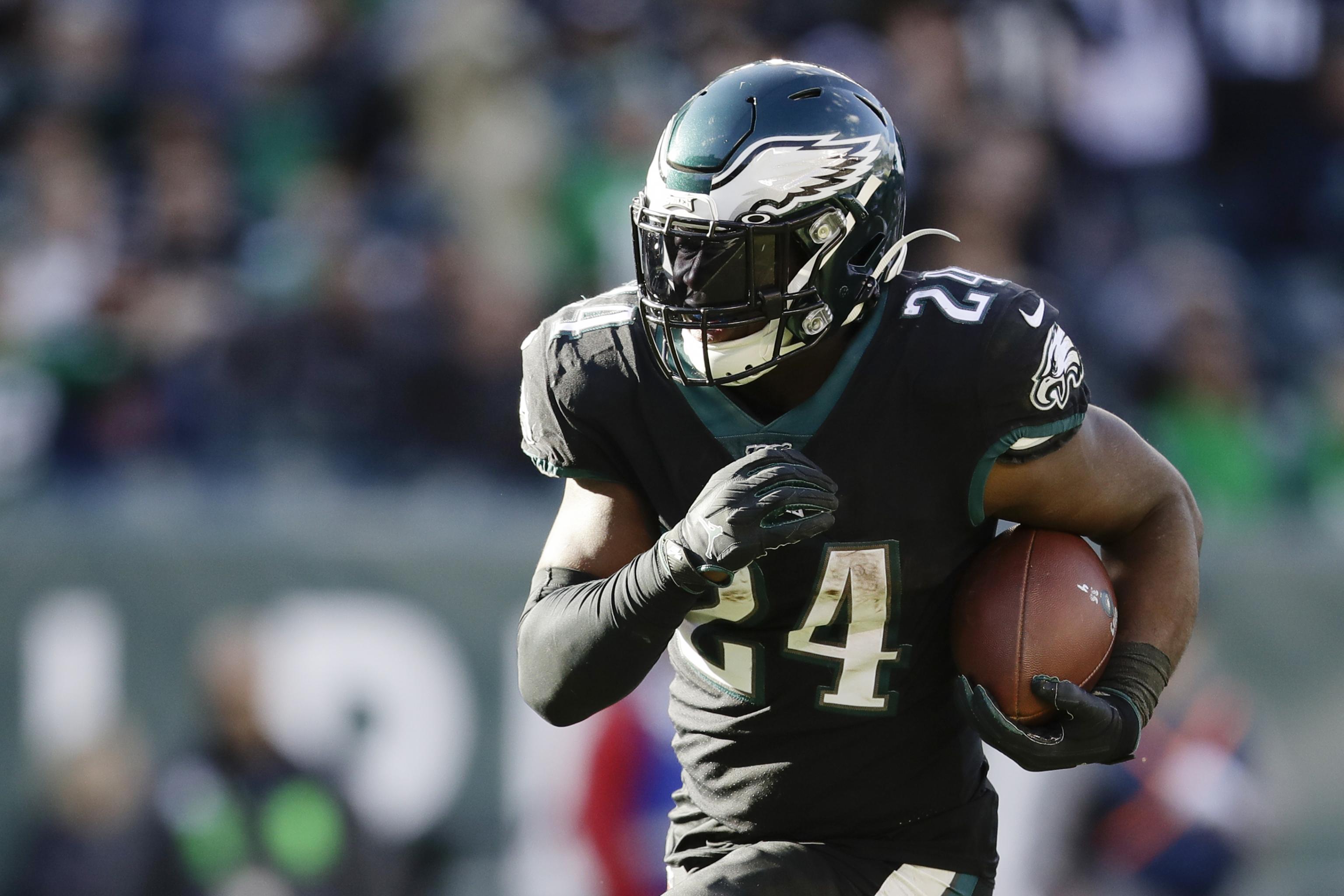 The additions of Matt Breida and Jordan Howard were sorely needed to add thunder and lightning elements. The skeleton crew of Kalen Ballage, Myles Gaskin, and Patrick Laird was simply not getting it done. Both of these backs have shown they can carry the load at times during their career. Unfortunately, they have also both shown how much durability matters to being a consistent contributor on the field. What should we expect moving forward? Which of these two will take the reigns?
Running Back Vision Assessment
Both running backs were put through an evaluation via the RBV machine (here is an RBV primer). The chart below shows how they compared from an RBV grading perspective. When looking at these grades they will appear lower than some of the grades given to prospects in earlier RBV articles. Plain and simple, success is tougher against NFL defenses.
The heavy lean of Chan Gailey's scheme toward Inside Zone seems to favor Howard significantly, and Breida only has a slight edge in Gap schemes. Jordan Howard projects to be the primary runner when the offense is on schedule, especially on first and second down. RBV showed that Howard actually had better vision than Breida in all schemes with the exception of a tie in Gap vision (chart below).
Where will we see Matt Breida? As the more explosive player in space, we should see him when the Dolphins are behind schedule or trailing in games. He is simply more dynamic than Howard as a pass-catcher. Chan Gailey's offense had a total of 117 running back targets in 2016, and this is where we should expect Breida to make his money.
Who to Acquire?
While the above analysis through Running Back Vision may have just confirmed our prior thoughts, it is still best to do the work to ensure nothing is being overlooked. What you are really here for is to gain an edge on an overlooked backfield. So what should we do?
Buy Both
This running-back-by-committee (RBBC) situation is becoming increasingly common as football offenses evolve and do-it-all running backs become more like unicorns. Because of this truth, we need to evolve our skills as well. Finding value in RBBCs is the next edge in Dynasty, and it will require more of a daily fantasy style approach when managing your lineups.
If you do acquire both, you are set up to take advantage of week-to-week shifts in game scripts. The challenge is predicting said game flow. Vegas odds are the best starting point after reading start/sit articles here at Dynasty Nerds. A basic strategy based on the odds goes as follows:
Spread of +7 or greater: Start Breida
Spread of +3 to -3 and low total points: Start Howard
Spread of -7: Start Howard
Spread of +3 to -3 and high total points: Start either, but Breida has the edge
These are not strict rules, but useful guidelines. Be sure to pay special attention to tangential injuries that could influence the game script. This will be key to adjusting beyond the above guidelines. The great thing about owning both is that you are somewhat insulated from injury. As mentioned earlier, they have had a history of injuries, but both are better primary runners than anyone else in Miami.
Buy One
If you can only acquire one, the great thing is that you can apply the same rules above to your weekly start/sit decisions. If played within the right game script, you should be able to squeeze at least RB2/Flex value out of them. This comes with the added upside of explosive potential if the game flow projects correctly.
With that said, the one you should acquire depends on how you see the Dolphins schedule and the timing of acquisition. It seems Howard may have a hot start in the first few weeks with a blip in week 5 against San Francisco. After the blip, another slew of games favor Howard. This is great to get to the playoffs, but it probably will not take you to the 'ship.
Buy Breida in weeks 7 or 8 when Howard's streak seems to be on the rise. Why? Because you will have him in time for the three games in the fantasy playoffs and championship in weeks 14 through 16. During that span he will face Kansas City, New England, and Las Vegas. Mahomes is sure to force the Dolphins to chase points, and the Patriots and Raiders were ranked 6th and 4th respectively per Football Outsiders in run blocking for 2019. Synopsis: Buy Howard now, buy Breida later.
Conclusion
Dynasty, like any good game, is all about the small edges we can create. If we live in fear of complex situations, we may be overlooking the edges gained in value. Save some capital, buy these situations and profit. More backfield battles to come, but in the meantime look for me and my thoughts on Twitter @FFB_Vern.