Welcome to the first part of a two-part breakdown of devy relevant players in the Big 12 Conference. This article will focus on Oklahoma, Oklahoma State, Baylor, West Virginia, and Kansas State. I will discuss last year's performance, any coaching changes, and relevant players who left the program this offseason. The initial ranking for each player will be where they're ranked at their position by the consensus of Dynasty Nerds rankers as of this writing. The year is the earliest they can declare for the NFL Draft. I will also post their overall ADP in Devywatch mock drafts to this point in the offseason. Without further ado, let's get to the breakdown!
Oklahoma Sooners
2019 Recap
The Sooners ran through the Big 12 en route to an 11-1 record in the regular season before defeating Baylor in overtime in the conference championship game. They entered the College Football Playoff as the four seed but were dismantled by a dominant LSU Tigers team 63-28.
Coaching
Lincoln Riley inherited the head coaching position at Oklahoma three seasons ago and has gone 12-2 in his three seasons. His offenses have finished in the top six in points scored each season and in the top three in total yards. Two of his quarterbacks (Baker Mayfield and Kyler Murray) have been drafted with the first overall selection in the draft. This offense is definitely one to target not only for college production in Campus to Canton leagues but also for continued NFL success.
Vacated Positions
Dealing with the loss of a first-round wide receiver in CeeDee Lamb and Heisman candidate quarterback Jalen Hurts would be a daunting task for most teams, but for Oklahoma, it's a yearly ritual. The loss of Lamb to the NFL and Jadon Haselwood to a torn ACL is going to create opportunities for some younger wideouts to make a name for themselves.
Players to watch
Spencer Rattler – QB (QB5) (2022) Devywatch ADP – 16.59.
The next man up at quarterback for the Sooners is Rattler, a 5-star rated QB from Phoenix, Arizona. He was the 11th ranked overall prospect in the 2019 recruiting class, according to 247 Sports. Rattler very well could be the next in a long time of Heisman hopefuls for the Sooners with his rocket arm and pinpoint accuracy. Rattler has yet to take meaningful snaps at the NCAA level. However, given his pedigree as an Elite 11 MVP and the system he finds himself in, he is trending towards being a high-level college player who has a good chance of being a first-round NFL draft pick. Take him in the first 8-14 picks of Campus to Canton drafts and don't look back.
Kennedy Brooks – RB (RB37) (2021) Devywatch ADP – 80.91.
Following Trey Sermon's transfer to Ohio State, Brooks is a player you should keep on your radar. Despite splitting carries with Sermon for two seasons, Brooks has rushed for over 1,000 yards each season with 18 total touchdowns. While he doesn't do much in the passing game (10 catches in each of the last two seasons), he has averaged 7.5 yards per rush for his career and should get the majority of the carries this season with Sermon gone.
Charleston Rambo – WR (WR30) (2021) Devywatch ADP – 113.95.
Rambo is the most experienced of the returning group of wideouts. Last season he secured 43 catches for 743 yards and five touchdowns. He has electrifying speed and is a threat to take it to the house whenever he touches the ball.
Theo Wease – WR (WR23) (2022) Devywatch ADP – 45.77.
Wease is a five-star prospect with good size at 6-foot-3-inches and the ability to make tough contested catches. As a result, he should find himself as a favorite red zone weapon for Rattler.
Freshman
Seth McGowan – RB (UR) (2023) Devywatch ADP – Unranked.
While Brooks is entrenched as the starter this season, the future at running back for the Sooners could very well be four-star recruit McGowan. He possesses ideal size and speed with an innate ability to run through contact. This could lead to a push to be the starter as early as next season. Grab him towards the middle of Campus to Canton drafts if he falls down the board.
Jalin Conyers (TE13) (2023) Devywatch ADP – Unranked.
If there's perhaps a sleeper to look out for on this squad, it could be this freshman tight end. Conyers, the 71st ranked prospect in the 2020 class according to 247 Sports, is a two-sport athlete (basketball) who is extremely athletic. As a result, he could be a matchup nightmare for linebackers once he gets acclimated to the college game. He makes an ideal late selection in tight end premium leagues and is oozing with future potential. 
2020 Sooner Preview
Despite the losses on offense, the Sooners are poised to be a contender for the National Championship once again. Their only real competition in-conference looks to be the Texas Longhorns. If they can get past them in the Red River Showdown, then the sky's the limit for this team.
Oklahoma State Cowboys
2019 Recap
The Cowboys lost three of their first four conference games before winning their next four and entering the AP poll at number 21. However, a loss to Oklahoma to end the regular season and a Texas Bowl loss to Texas A&M ended their season at 8-5.
Coaching
Mike Gundy has been the head coach of the Cowboys since 2005. However, he has come under fire recently by his players for appearing in photos wearing a t-shirt of a far-right news network. It appears that this situation has been settled for now, but it's something to monitor as the season progresses. Kasey Dunn takes over for Sean Gleason at Offensive Coordinator, but the offense runs mostly thru Gundy.
Vacated Positions
The Cowboys did not lose any players of note to the NFL Draft, graduation, or the transfer protocol.
Players To Watch
Spencer Sanders – QB (UR) (2021) Devywatch ADP – 117.55.
Sanders had an up-and-down year for the Cowboys in his freshman season. He started the season with six touchdown passes and no interceptions against lesser competition but threw more interceptions than touchdowns over his remaining eight games. As a four-star prospect, however, he has room to grow, not only with his arm but with his legs. He rushed for 628 yards and two touchdowns last year and looks to be one of the most promising dual-threat quarterbacks you can grab in the mid-rounds of drafts.
Chuba Hubbard – RB (RB2) (2021) Devywatch ADP – 5.32.
One of the more interesting sagas of the offseason was whether Hubbard would declare for the NFL Draft. After all the theatrics, he decided to bring his talents back to Stillwater. Hubbard was perhaps the biggest feel-good story of the 2019 NCAA season. Coming from near obscurity (a modest 740 rushing yards in his 2018 freshman campaign), he led the NCAA with 328 attempts for 2094 rushing yards. Unless you have a pick in the first five selections of drafts, you likely won't be able to land Chuba. He is poised to have another workhorse season for the Cowboys and then be one of the first running backs off the board in next year's NFL Draft.
Tylan Wallace – WR (WR8) (2021) Devywatch ADP – 19.64.
Hubbard isn't the only high-level playmaker to return to Stillwater. Coming off a sophomore season that saw him catch 86 balls for 1491 yards and 12 touchdowns, Wallace was on the precipice of another stellar campaign (53 receptions for 903 yards and 8 TDs). However, a non-contact injury in practice turned out to be a torn ACL and cost him the rest of his junior season. Provided he returns healthy without complications, Wallace is one of the most explosive receivers in the nation. He projects to have a stellar senior season followed by a second or third-round draft selection. However, the one caveat that I'll offer is that his twin brother suffered three ACL tears in three years before retiring from football. This isn't a major concern but something to keep in mind before building your future around him.
Langston Anderson – WR (UR) (2022) Devywatch ADP – Unranked.
While not projected to have a major role on the team this season, Anderson is a player I'm stashing for his future potential. He earned one of the top SPARQ scores at the WR position in the 2019 recruiting class. He should fill Wallace's shoes after this season (or earlier if Heaven forbid he gets injured again). This is important because the WR1 in this offense has a good track record of NFL success – Dez Bryant, Justin Blackmon, and James Washington most recently.
Freshman
Shane Illingworth – QB (UR) (2023) Devywatch ADP – Unranked.
Illingworth comes to the Cowboys as the sixth-ranked pro-style quarterback in this year's recruiting class. While I think Gundy would prefer to run with Sanders because of his rushing ability, if he fails to take the next step this season, he could be pressed for snaps by Illingworth. He's definitely someone I would stash late in drafts for his upside.
2020 Cowboys Preview
The Cowboys return most of their starters from a team that went 8-5 last season. While I don't think they will compete with the teams in the upper echelon of the conference, I do believe they can build on last year's numbers. If they can get a full season out of Wallace and if Sanders can take the next step at quarterback, they could be sneaky good.
Baylor Bears
2019 Recap
Baylor had their best season since 2014 under coach Matt Rhule. They started 9-0 before blowing a 31-10 halftime lead against Oklahoma to suffer their first loss 34-31. They rebounded to defeat Texas and Kansas in their next two contests, only to lose to Oklahoma again in the Big 12 Championship game. A season-ending loss to Georgia in the Sugar Bowl ended their season 11-3 and 13th in the AP poll.
Coaching
Rhule left the college ranks to take over as the head coach of the Carolina Panthers. As a result, the Bears hired LSU Defensive Coordinator Dave Aranda to take his place. Aranda has overseen some of the best defenses in the country at Wisconsin and LSU but decided to turn over the reins of the offense to Larry Fedora. Fedora was most recently an analyst on Tom Herman's staff in Texas last season. Before that, he was the head coach at Southern Mississippi (2008-2011) and North Carolina (2012-2018). During his career, Fedora has tended to build his offenses around his team's strengths. He often utilizes 11 personnel (1 RB, 1 TE, 3 WRs) and no-huddle offense to accomplish this. His UNC teams averaged 73.2 plays per game, which was more than three plays per game more than the Bears averaged last season under Rhule. This could lead to more opportunities to touch the ball for their playmakers.
Vacated Production
The Bears will be looking to replace two major contributors. The first is Denzel Mims (66 receptions for 1020 yards and 12 TDs), who was drafted by the New York Jets in the second round. They will also be looking to replace their starting RB JaMycal Hasty (109 rushes for 627 yards and 7 TDs).
Players to Watch
Charlie Brewer – QB (UR) (2021) Devywatch ADP – Unranked.
Brewer, a three-year starting quarterback for the Bears, was in the midst of a breakout season in 2019 before injuries derailed his campaign. His 3,161 passing yards and 32 touchdowns (11 rushing) were a career-best. However, his inability to stay healthy cannot be overlooked. According to former coach Rhule, he has suffered three concussions in his career and was forced to leave the Sugar Bowl with a scary looking neck injury. The new coaching staff would be wise to tone down his reckless abandon style of play. If he can do this and put together another solid season of production, there's a chance he might hear his name called on Day Three of the NFL Draft.
Jacob Zeno – QB (UR) (2022) Devywatch ADP – Unranked.
Zeno is a four-star prospect out of San Antonio, Texas; he was the 270th overall prospect in the 2019 recruiting class, and the 8th ranked pro-style quarterback. With Brewer entrenched as the starter, he didn't get much of an opportunity last season. When he did, he showed his potential. After a Brewer injury, he entered the game against Oklahoma and threw an 81-yard touchdown pass. Another Brewer injury would likely be his only path to serious playing time this season. On the bright side, he looks to be the starter in 2021 and beyond and is a decent pickup in the late rounds of your drafts.
Qualan Jones – RB (UR) (2022) Devywatch ADP – Unranked.
The Bears running back room is likely a situation to avoid this season after Hasty's departure to the NFL. However, if you are looking to take one, 2019, recruit Jones has the most upside of the bunch. Jones, a three-star prospect, had the highest SPARQ rating for any RB in the 2019 class (130.53) and ran a 4.49 forty. In limited action last season, he averaged 7.9 yards per rush and is someone you can take a flier on at the tail end of drafts.
Tyquan Thornton – WR (UR) (2021) Devywatch ADP – 118.73.
Thornton is the leading returning wide receiver for the Bears, turning 45 2019 receptions into 782 yards and five touchdowns. With Mims gone to the NFL, he will likely take over as the leading receiver for a Bears team that figures to throw the ball early and often. His size (6'3") and speed give him a good opportunity at the next level, and he figures to be a mid-round draft pick in the 2021 NFL Draft.
Freshmen
Taye McWilliams – RB (UR) (2023) Devywatch ADP – Unranked.
McWilliams is a four-star recruit out of Rosenberg, Texas, and is the 25th-ranked runner according to 247 Sports. McWilliams possesses college-ready size at 6'1.5″ and 202 pounds. He followed that up by running a verified 4.48 second forty coming out of high school. His 10.2 yards per carry in his senior season and 20 touchdowns are very impressive. If given the opportunity, he has the tools to succeed. The problem is that he likely won't see any significant action until 2021, and by then, Qualan Jones might have a stranglehold on the backfield.
2020 Bears Preview
The Bears enter the season down their starting RB1 and starting WR1 and with a new coaching staff while teams like Oklahoma State and Texas return most of their starting core. Baylor will likely be respectable in the Big 12, but given Brewer's injury history and the lack of a proven RB1, I think they will struggle to compete and likely end the season near the .500 mark.
West Virginia Mountaineers
2019 Recap
The Mountaineers are coming off their first losing season since 2013 as they finished the season 5-7.
Coaching
First-year head coach Neal Brown had a tough time acclimating to the Big 12. After leaving Troy for West Virginia, Brown's team struggled on offense, finishing with the fewest average yards per game in the conference. They will need to vastly improve in that area for any of their players to have any Devy or C2C relevance going forward.
Vacated Production
The Mountaineers lost 50% of their rushing production with the graduation of Kennedy McKoy. Otherwise, they have no vacated production of relevance.
Players to Watch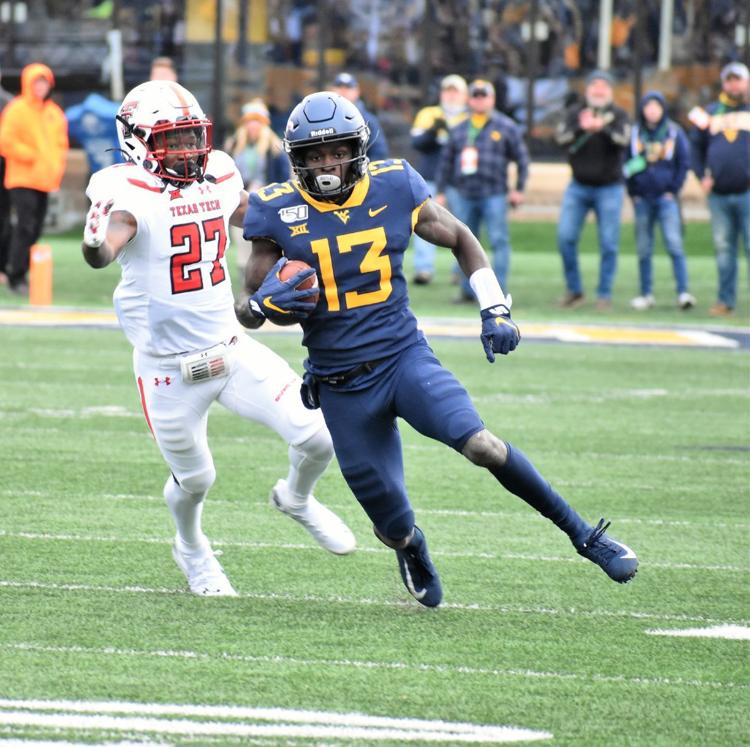 Sam James – WR (UR) (2022) – Devywatch ADP -Unranked.
James, a three-star recruit out of Georgia, held 21 scholarship offers out of high school before deciding to join the Mountaineers. Despite a smallish frame and an issue with drops, his speed and body control at the catch point enabled him to record 69 catches for 677 yards and two touchdowns last season. Entering this season as a redshirt sophomore, he is poised to break out in his third season with the team and someone worth monitoring at the end of your drafts.
Freshman
Sam Brown – WR (UR) (2023) – Devywatch ADP – Unranked.
The only freshman of note in the Mountaineers 2020 recruiting class is Brown. Brown, a three-star prospect, ranked 453rd in the nation and as the 77th best wide receiver in his class. Standing 6'2″ with a 37.9-inch vertical leap, Brown has a chance to make waves in the next couple of seasons. He caught 40 passes for 731 yards and 11 TDs in his senior season while also adding 39 rushes for 308 yards and 5 TDs. He likely isn't worth a draft selection this season but someone to possibly keep your eye on in the future.
2020 Mountaineers Preview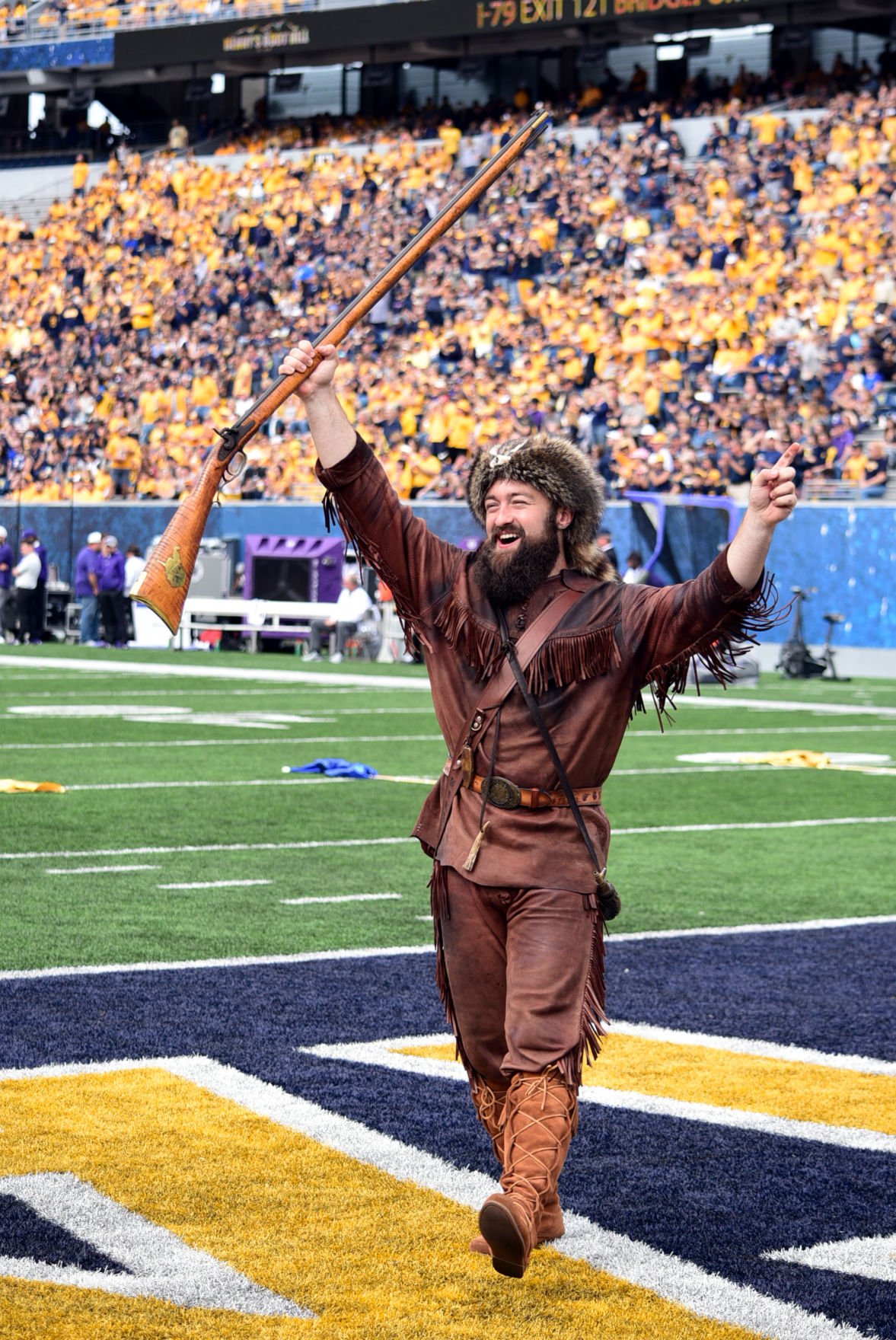 The Mountaineers didn't get a lot of help on the offensive side of the ball, but another season under head coach Brown could help the team's chemistry. Anything over .500 ball for this team should be considered a great season.
Kansas State Wildcats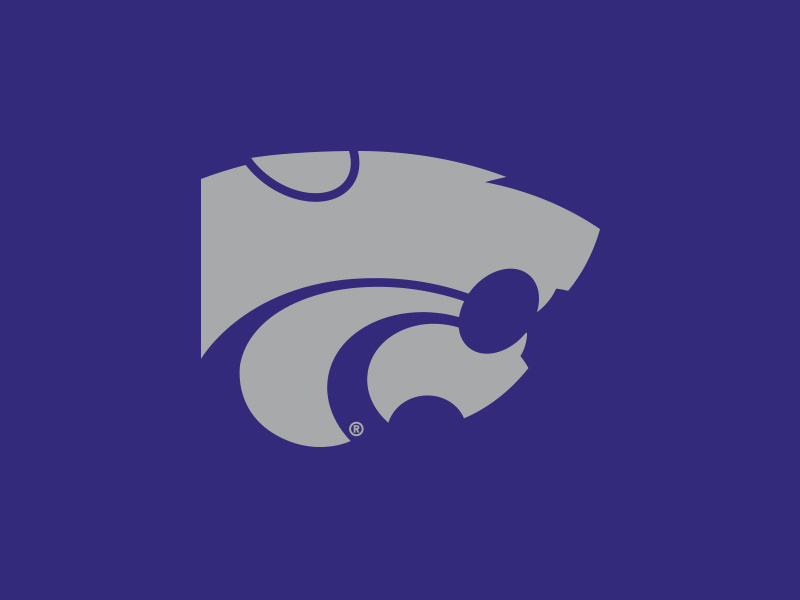 2019 Recap
The Wildcats jumped out to a 3-0 start and entered the AP Top 25 on multiple occasions during the season, but a tough conference schedule and a loss in the Liberty Bowl to Navy knocked them down to an 8-5 finish.
Coaching
First-year head coach Chris Klieman left FCS powerhouse North Dakota State to take over the Wildcats and led them to a winning record. The bread and butter of this team's success were not on offense, however, as they finished second to last in the conference in total yards per game and dead last in passing yards per game.
Vacated Production
Leading rusher James Gilbert and leading receiver Dalton Schoen graduated, leaving opportunities for others to step up and make a name for themselves.
Players to Watch
Skylar Thompson – QB (UR) (2021) – Devywatch ADP – Unranked.
Thompson was a three-star prospect coming out of Missouri and was the tenth-ranked dual-threat quarterback prospect in the 2016 recruiting class. He enters his senior season with three years of starting experience, and 26 career touchdown passes. While his passing numbers are rather pedestrian, his true ability is his rushing potential. He was the team's second-leading rusher last season with 405 yards and has over 1000 career rushing yards to his name. Thompson likely won't win your league for you, but he might be a solid late-round pick as a bye week fill-in and someone you can play in the right matchup.
Freshman
The Wildcats had no offensive players of note in their most recent recruiting class.
2020 Wildcats Preview
Given the loss of their leading running back and wide receiver, I would expect the Wildcats will have a harder time in a stacked Big 12 conference in 2020. I would expect possibly four or five wins at most in what is shaping up to be a rebuilding year for the program.
This completes my look at these five teams and their devy relevant players. If you'd like to hear more of my thoughts on this or any other NFL or NCAA players, please feel free to follow me on Twitter @mastapj or drop a comment below. Make sure you join the #nerdherd for access to our premium dynasty rankings as well as an additional weekly episode of the Dynasty Nerds podcast!