Those are the breaks
There's a dark cloud above the Cowboy's facility following the Week 7 loss to the Washington Football Team. The Cowboys as a whole looked unprepared as the miscommunications mounted, and the deficit grew. The offensive line is beaten and battered as they piece-mealed a makeshift lineup to block a young defense motivated to show the world they are ready to take the next step.
It's been two weeks since the loss of quarterback Dak Prescott, and it hasn't been pretty. In Week 7, we saw a dominant performance by the Washington front seven, while the secondary forced quarterback Andy Dalton to hold on to the ball for far too long. This resulted in as many sacks as the Cowboys mustered points – three – before Dalton got knocked out with a concussion. Cowboys had a* little hope with rookie replacement Ben DiNucci, only to watch him get sacked three times on six dropbacks resulting in no points.
The week prior, the Cardinals second-year slot cornerback Byron Murphy proved he was ready to take the next step, shutting down Cowboys first-round pick Ceedee Lamb, while Patrick Peterson shut down Amari Cooper until they moved Cooper to the left side of the formation in the fourth quarter as to hide Cooper from Peterson. Meanwhile, Buddha Baker was flying all around the field, making plays.
Cowboys thought they had a backup plan
The point isn't to highlight how well Arizona and Washington did, but rather discuss how the Cowboys offense couldn't operate without Prescott. They scored the same amount of points against the Cardinals as the lowly Jets: the same Cardinals defense that allowed the Panthers to score 31 and the Lions, 26. Even the Washington Football Team scored more than the Cowboys. And speaking of, they made Washington look like Super Bowl Contenders.
The best defense is a good offense
The Cowboys defense is dreadful, and the only hope this team had was a dynamic offense. But with the offensive line falling apart – center Travis Frederick retired at 29; starters Tyron Smith, La'el Collins, and Joe Looney landing on IR; and now, Zach Martin in concussion protocol – and Dak Prescott missing the rest of the season with a compound right ankle fracture and dislocation, this team goes from explosive to anemic. Not to mention running back Ezekial Elliot's five fumbles across six games.
Being in the putrid NFC East does give the Cowboys hope, but is this team built to win a Super Bowl? The way the Cowboys could consider this season a win is to actually not win at all.
This discrepancy between great teams and horrid teams is greater than any year in recent history. Tracking back three years going into Week 7, there were a total of 13 teams with only one or no wins. Going into this Week 7 this year: ten. You might think it's because of rescheduling, but only one team has yet to play six games.
Eye on the new prize
As Dallas sits at 11th place in the standing with only two wins, you have to wonder how good they actually are. If the Falcons didn't give up a historic collapse and receiver Michael Gallup didn't make an incredible catch against the Giants, the Cowboys would be 0-6 going into Week 7. Tied for last place with the third-worst point differential. According to Tankathon.com, they do have the easiest schedule remaining, but how easy is it? 
The Washington Football Team defense is tougher than the numbers are led to believe. Three of their six games have come against teams in the top 10 of points scored. They face them again in Week 12.
The Eagles will be coming off a 10-day break and should be significantly healthier. They play them again in Week 16.
The Steelers are dominating and getting pressure on 38.9% of the opposing team's dropbacks.
The Vikings have faced a brutal schedule and lost to both the Seahawks and Titans – both of whom are undefeated – by 1 point.
The Ravens. Need I say more?
An ascending Bengals team with Joe Burrow at quarterback and rookie receiver Tee Higgins starting to break out.
A healthier 49ers team.
They finish out with the Giants, who would have most likely beat them had Dalton been the starting quarterback.
There is an infinite number of scenarios that could change before these games commence (it is 2020, after all). However, is there a game in which the Cowboys have a significant advantage, especially if Dalton continues to play the way he did against the Cardinals? The answer is no. As I mentioned above, the real way Dallas wins this season is by losing. The prize for losing could break the NFL and even moreso: fantasy football.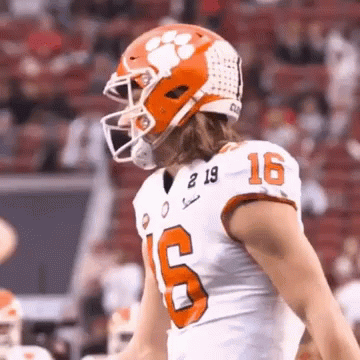 Call me selfish, but I hope Trevor Lawrence lands in Dallas for the sole purpose of fantasy football. Rolling out Lawrence on a rookie contract would allow the Cowboys to create a powerhouse like we are seeing with the Ravens and Chiefs currently, except Trevor Lawrence is coming out pro-ready. This gives us an additional year of QB1 numbers right off the bat. The Cowboys can retool this offensive line, re-sign Michael Gallup, and possibly not cut Amari Cooper (something they would most likely be forced to do if they re-signed Prescott). However, how can they make this happen?
The Jets are obvious favorites to win the first-overall pick. They have the fourth hardest schedule and their "easy matchups" come against the Patriots twice and the Chargers. Atlanta, Giants, and Cincinnati are right there with them, but the Jets are the only ones with a shot to go the entire year without a win. However, maybe the Cowboys don't have to finish in last to obtain the first-overall pick.
Let me give you a piece of advice
Former star Roddy White has advised Lawrence to go back to school if the Jets get the first pick. Going back to school might not be the right route. The Jets still could end up with the first pick in 2022, but he could pull an Eli Manning and refused to play for the Jets. A refusal to play could force the Jets' hand into trading him, and it would actually be better for the Jets overall.
The Jets have an abysmal roster. They haven't drafted an offensive player who has made a difference in the first three rounds since Nick Mangold in 2006 (jury is still out on Darnold). Not even Colts' quarterback Andrew Luck could sustain long-term success with the poor talent surrounding him. Eventually, the lack of receiving options and the constant hits from the holes in the offensive line rubbed raw and sent him into early retirement. Build around the quarterback first. 
Jets: We got our guy
What if the Jets recognize their quarterback Sam Darnold isn't the problem? He has the 30th best protection rate; meanwhile, when Darnold has a clean pocket, he is first in the NFL in completion percentage. So if the Jets can protect him, he is excellent. The Jets also have the 32nd supporting cast efficiency, which is a stat used by PlayerProfiler.com. It's measured by aggregating the weighted Production Premium of the offensive skill positions. When Jameson Crowder is far-and-away the best receiver on the roster, your receiving corps has issues. I don't know if Lawrence could even make this offense work.
If the Jets want to improve the offensive line and receivers while giving Darnold one more year, there could be an opportunity for the Cowboys to seize. Let's say the Cowboys struggle to finish out the season and end with the fifth pick or earlier. The Jets could pair Oregon's tackle Penei Sewell with tackle Machai Becton. Ja'Marr Chase or an elite edge rusher would make sense as well. If they have their eye on one of these players a few picks later, what would it take for the Jets to pull the trigger? Amari Cooper plus a few picks? Let's explore the possibility of the Cowboys moving Cooper.
Let's make a deal
Gruden arguably got robbed when he sent Cooper over for the 19th overall pick. Prescott was a far better quarterback with Cooper on the field as his yards, touchdowns, and adjusted yards per attempt skyrocketed with his arrival. If the Cowboys feel comfortable with Ceedee Lamb and Michael Gallup as their primary receivers and use Cedric Wilson in the short term, it would make Cooper and his massive contract expendable. The Cowboys would have to eat some dead money if they do. But, they could spread it out over the next couple of years. It would be attractive for the Jets because if it doesn't work out, they can move on anytime without having any cap ramifications. 
If Cooper is valued around a 15th pick, we could see a trade scenario similar to when Washington moved up from sixth to grab Robert Griffin III. Cowboys first-round pick in 2021 and 2022, a second-round pick in 2021, and Cooper. It would make sense for both teams to execute this trade as the Jets could stabilize their roster and give Darnold a weapon he's been needing desperately.
Tag, you're it
What if the Cowboys tag Prescott? Only to trade him for a handful of picks and use those picks to move up. Exploring this possibility, the Broncos make perfect sense if quarterback Drew Lock isn't panning out. John Elway's general manager seat could be getting hot, forcing him to make a move to acquire a veteran. If Denver trades two first-round picks, Dallas can package four first-round picks over the next two years for the 1.01. Projecting Dallas landing with a top-10 pick, the Jets would be hard-pressed to say no. It makes sense for all parties involved. 
How it helps
I want to highlight what could happen to the Cowboys offense if they make the trade for the 1.01 happen. Let's start with Lamb, who owner Jerry Jones personally asked to wear number 88, a number sacred in Dallas.
Ceedee Lamb
Lamb was off to a hot start with Prescott behind center. Before Dalton getting the start, Lamb was averaging 17.1 fantasy points per game, which was good for 11th in the league and first among rookies. He has seven receptions on 16 targets for 64 yards and one yard on a rush for a whopping 13.55 points total in the past two games. They need a quarterback. With Lawrence in the fold, Lamb is now tethered to an elite quarterback prospect for many years to come on a rookie contract, allowing them to remain competitive. You don't always want garbage time. Blowouts can lead to your quarterback taking hits and being forced to make plays. Often those result in injuries, as we have seen with Dak Prescott.
Michael Gallup
Gallup is another huge beneficiary of moving Prescott, as the Cowboys can now afford to extend his contract. Being the field-stretching receiver in this offense, Gallup should enjoy Lawrence coming to Dallas. 8 of his 17 touchdowns in 2017 have gone for over 20 yards. This would be huge for Gallup's value moving forward. Prescott's 7.6 air yards per attempt was very pedestrian, ranking 20th in the NFL.
Amari Cooper
As for Cooper, if he's not involved in a trade, Lawrence loves his possession receivers. We saw what he was able to do with Tee Higgins in college. Cooper is a far better player than Higgins, so Lawrence could help in a major fashion to maximize Cooper's potential. If he goes to the Jets, his value would take a hit but not be destroyed. Cooper would go back to getting a larger target percentage, and although his efficiency might drop, the volume would remain.
It could happen. Right?
The chance that Dallas ends with the first pick or trades up with the Jets to grab Lawrence is becoming more possible every week. It's crazy to imagine this offense with one of the best prospects to come out of college since Andrew Luck and arguably ever. Six games into the college season and he's poised to shatter all of his personal passing records. If he ends up going to the Cowboys with this receiving corps, offensive line, and one of the best running backs in the game, there's no doubt in my mind he could shatter records at the professional level as well.
All we need is for Dallas to win this season.  If you know what I'm saying.
Make sure you subscribe to the #NerdHerd, where you get exclusive content, dynasty/rookie rankings, buy/sell tool, and a bonus podcast too. DynastyNerds also recently launched the #DynastyGM tool, which is a complete game-changer in the fantasy industry. Click here for a free trial. We truly are your one-stop-shop for all your fantasy football needs!