Hello Nerds! The DynastyNerds writers are here once again to provide you with your weekly starts and sits. We will be making our recommendations based on weekly consensus rankings from FantasyPros. Here are the cast and the position groups they will be covering to help you win your week. Follow us, friend us, stalk us, whatever floats your boat!
QB: Mike Liu (@MikeMeUpP)
RB: Erik Kortz (@ekballer)
WR: Tristan Cook (@tristancook_)
TE: Mychal Warno (@dynastydadmike)
FLEX: Tyler Grzegorek (@tyler_grez)
Your boy is here to kick things off with quarterbacks! QBs are important decisions to make week-to-week, especially if you're streaming. I'll be covering off both single QB and Superflex formats here by offering some start options beyond the top 12 QBs every week.
If you've been following along so far, we've been rolling with the picks, hitting 55 of 77 for a 71%+ hit rate. Hopefully, we can keep this good streak going. Without further to do, let's get it!
Lock, Stock & Smoking Starts of the Week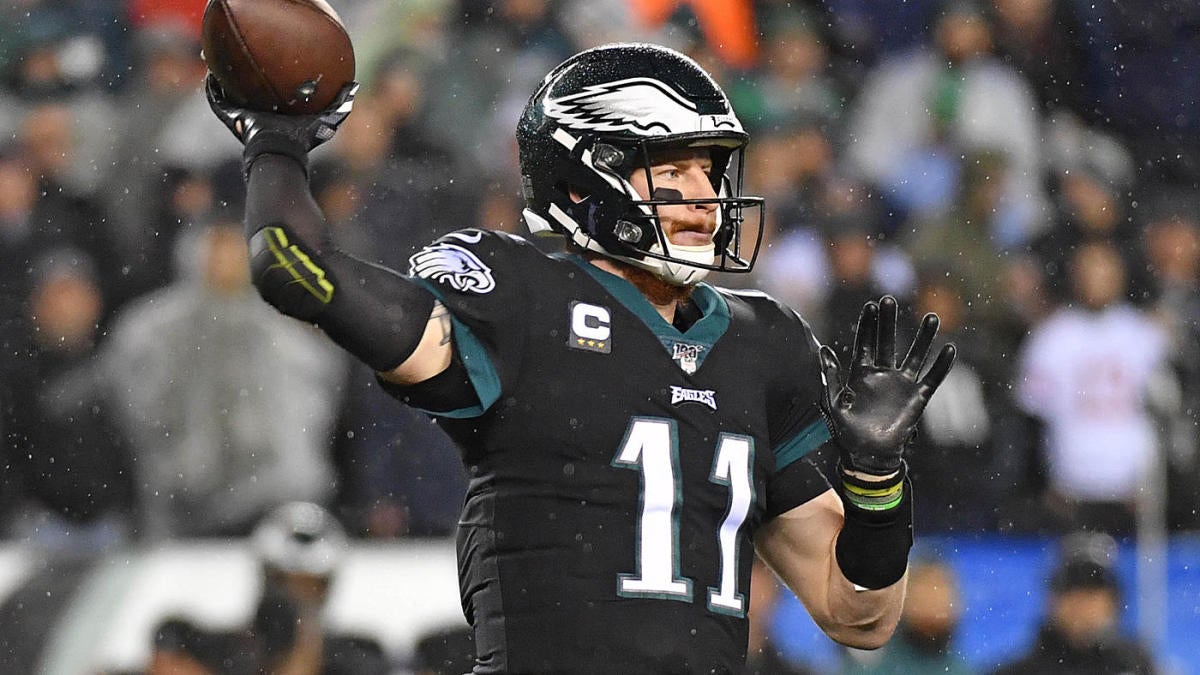 Carson Wentz vs Dallas Cowboys (Expert Ranking: QB13)
-1.5 Cowboys with 46.5 O/U → Cowboys 24 Eagles 22.5
Week 15 (QB6 – 21.5 Points): 30/43 for 266 passing, 3 TD, 0 INT
I know. I've been a Carson hater so how could I have him on my start list? This is more about targeting the Cowboys matchup than simply picking Wentz. Cowboys are one of the worst at defending the TE and no one runs more 12-personnel sets than Philly.
We can treat Ertz as a WR1 this week and Goedert as a top 10 TE option as well. People are always complaining about Wentz having no weapons and it's true, but he does have two of the best TEs in the game to throw to and that's where I expect the points to come from in this affair.
At the same time, I'm assuming Dak is healthy for this matchup and will be putting up points on the leaky Philly secondary from the other side to keep this thing interesting.
Also, the Cowboys defense has been pretty binary. What they did vs the Rams certainly doesn't feel like the norm as Trubisky tore them up the week before when they went on the road. And the Cowboys are going on the road again this week to Philly in this divisional matchup so I'm hoping for their ugly side to show up.
Drew Lock vs Detroit Lions (Expert Ranking: QB21)
-6.5 Broncos with 37.5 O/U → Broncos 22 Lions 16
Week 15 (QB31 – 6.6 Points): 40/45 for 208 passing, 0 TD, 1 INT
I'll be the first to admit that I was not the biggest Drew Lock fan coming out of college and I was advising against him last week and pushing people to start the Chiefs D and that turned out to be the right one. But we have to be like water folks. This week, he gets a +++ matchup at home against one of the worst secondaries in the league in the Lions. The main risk here is that Blough won't be able to put up any points on the other side but we've seen that even in blowouts, Lock and the Broncos can put up points. Going to be an exciting matchup of Sutton versus Slay.
Philip Rivers vs Oakland Raiders (Expert Ranking: QB15)
-7 Chargers with 45.5 O/U → Chargers 26 Raiders 19
Week 15 (QB29 – 8.3 Points): 28/39 for 307 passing, 1 TD, 3 INT
I can't believe I'm doing it but I'm putting old man Rivers on the start list for championship weekend. The matchup versus the Raiders at home is just too good to pass up. Rivers is going to be out for blood after the Abysmal performance he put up against the Raiders in their last encounter but that was on the road.
Raiders secondary is a different ball game when they have to travel. It's a great + matchup for all of Rivers' top pass catchers in Allen, Williams, and Ekeler and so Rivers will be the primary beneficiary. I think he'll finish as a QB1 this week with top 10 upside.
Risky Business Sits of the Week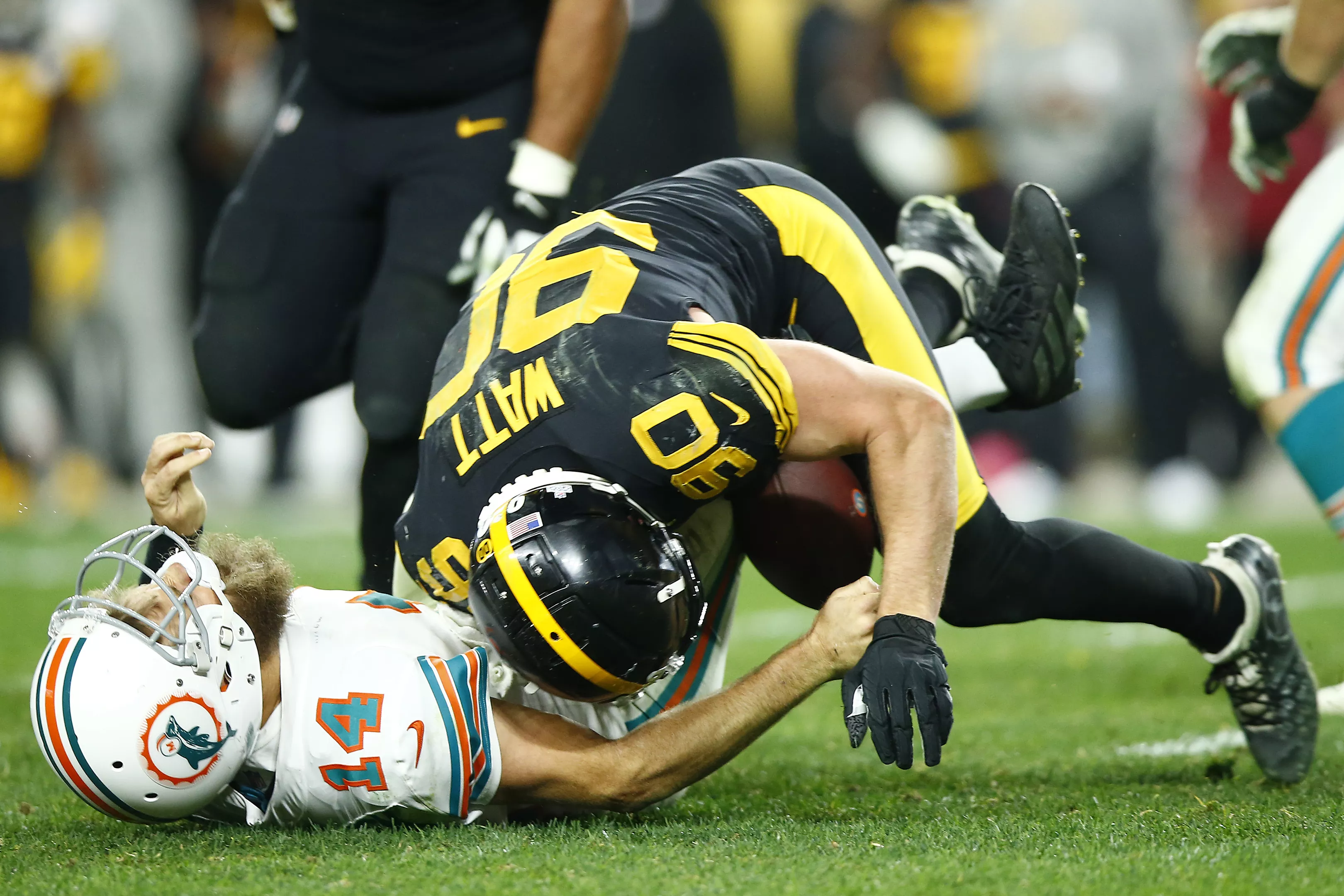 Ryan Fitzpatrick vs Bengals (Expert Ranking: QB11)
-1 Bengals with 45.5 O/U → Bengals 23.5 Dolphins 22
Week 15 (QB7 – 20.5 Points): 23/41 for 279 Passing, 2 TD, 0 INT / 4 carries for 33 yards
I am sitting Fitzmagic despite his late-season heroics. After digging into things a bit more, the Bengals have been relatively stout against the pass for the past few weeks. I also saw a shocking stat on Twitter that the Bengals have only allowed one WR1 performance all season. Definitely not what I expected. But more important than all of the above is the pace of play for the Bengals who have ranked 24th over the last 4 weeks since Dalton's return per Pat Thorman over at ETR.
Whereas everyone else is expecting a shootout, I believe that the Bengals will pound the rock on the ground and put the game in the hands of one of the most talented RB in the league in Mixon. Side note, if you're not doing everything you can to buy Mixon in dynasty leagues, you're doing dynasty wrong. Believe in the supreme talent. Back to the matter at hand, Dolphins run D has been abysmal and it seems like Bengals have found their identity running the rock with Mixon these past few weeks.
Even in a blowout against the Pats, they still committed to the run which I guess is one of the benefits of #EngagingTheTank. Add the weather warning on top of everything which makes a run-heavy game script with the Bengals controlling the clock even more probable. I've had a few spicy takes already this year and this one isn't even in the top 3 but def makes me feel a little dangerous.
Kyler Murray @ Seattle Seahawks (Expert Ranking: QB10)
-8 Seahawks with 51 O/U → Seahawks 29.5 Cardinals 21.5
Week 14 (QB16 – 16.4 Points): 19/25 for 219 passing, 1 TD, 1 INT / 8 carries for 56 yards
I'm one of Kyler's biggest fans but I think a top 10 rating for the week is a bit too rich for my blood. The Seattle secondary has stepped up in the past few weeks, especially in creating turnovers. There's always the prospect of garbage time but the Cardinals RZ struggles have been very real and leave much to be desired.
Add on top of that an ankle injury from his top pass-catching weapon in Kirk and it's not a recipe for success. Last time these two teams met, it was in Arizona and the Cardinals only managed to put up a measly 10 points, one of which was a garbage time prevent D rushing TD that saved Kyler's day.
This time, they have to go into one of the most hostile environments in Seattle and face the 12th man which should be more of a struggle. I think a QB10 finish is the absolute ceiling with the more likely outcome being a mid QB2 finish. Play at your own risk.
That's all for this week folks. Wishing you all the best of luck in the playoffs! Follow me @MikeMeUpP and make sure you subscribe to the #NerdHerd for more exclusive content. Don't forget to tune in next week for more start / sit analysis from your @DynastyNerds writers!