Stan'ing for Kerryon Johnson: Ethan Wyatt (@FFwyatt0305)
For Detroit Lions running back Kerryon Johnson, last year was a horrendous season and one he would like to forget. Not only did he battle injuries, but he also struggled with inconsistent play when he was on the field. However, he is still young and carries a lot of the same talent he had coming out of college.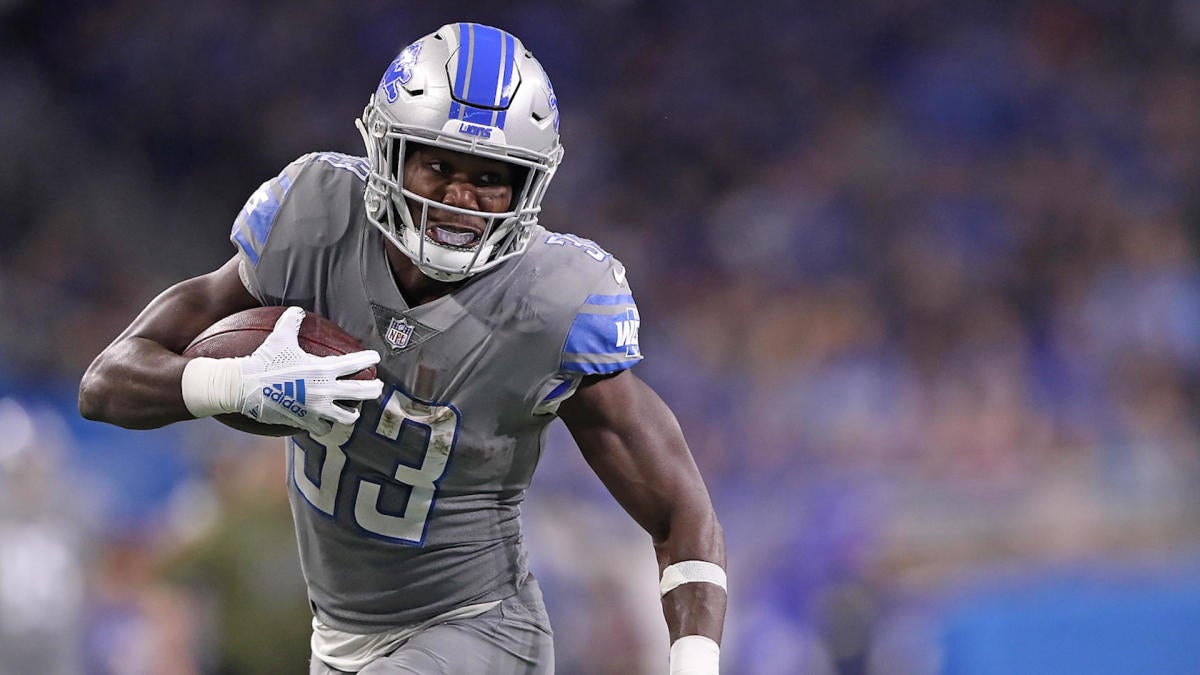 It's fair to say his situation has been questionable at best (David Montgomery truthers would say the same relating to him), but there have been some improvements that make me believe things are getting better. So, when comparing which running back will have a better fantasy finish, I'll choose Kerryon Johnson.
Firstly, one reason I believe Johnson will finish higher in fantasy than Montgomery is because of his guaranteed workload. Something that flew under the radar last year was how much the Detroit Lions ran the football. They were 14th in Running Back carries around the NFL, and for the first five games of the season when Kerryon was healthy, he received a majority of the carries. Over that five-game stretch, he was on pace for 17.4 carries per game.
After Kerryon got hurt, the Lions struggled to find their replacement until they stumbled across running back Bo Scarborough. When he entered the equation in week 11, Scarborough took Kerryon's role and received a majority of carries having 18 or more for three straight weeks until he got hurt and missed week 15. The weeks 16 and 17 following Scarborough's injury, Kerryon returned and thus took a lot of Scarborough's work.
Secondly, Kerryon Johnson has a much better offensive line, then Montgomery does. Granted, it still isn't stellar; last year, the Detroit Lions offensive line was ranked 20th in run blocking according to Football Outsiders, while Chicago was ranked 29th.
For the Lions, their weakness in run blocking can be attributed to the right side of the line. Because of that, defenses loaded the left side and shut down a lot of the runs headed that way.
For instance, via Football Outsiders, Detroit ran it the 2nd most of all teams to the left tackle but was only ranked 27th in running it to the right tackle. Improving the right side of the line can help balance things out, and they have already taken a step in that direction so far.
This offseason, the Lions lost RT Rick Wagner to Green Bay but replaced him with an up and coming RT Halapoulivaati Vaitai, who is known for his run blocking. This past year Vaitai was ranked as the eighth-best run blocking RT in the NFL by Pro Football Focus, while Wagner was ranked 31st in that category.
Outside of the right tackle spot, the Detroit Lions right guard is also a spot needing to be filled. Last year's starting RG, Graham Glasgow, went to Denver this offseason and has yet to be replaced by the Lions. Hopefully, the Lions will follow their actions at RT and do it at RG as well.
Lastly, another reason I'll take Kerryon over David Montgomery is due to the quarterback situation. In Detroit, it is clear who the starter is, and before Matthew Stafford got hurt, he was playing at an MVP level.
Having a quarterback who can play consistently and sling it downfield opens things up for the running game, and helps the offensive line because it makes it easier to block for the RB as things become less crowded in the box.
Some will say having a good QB can hurt the running game as it can take away some opportunity. However, in 2019, this wasn't an issue for the lions. In the five games Stafford and Kerryon played together, Kerryon had more than 12 carries in every single outing. This includes two occasions where Kerryon received 20+ carries, while Stafford attempted 30+ passes. Having these two healthy and playing together for a full season is an exciting prospect.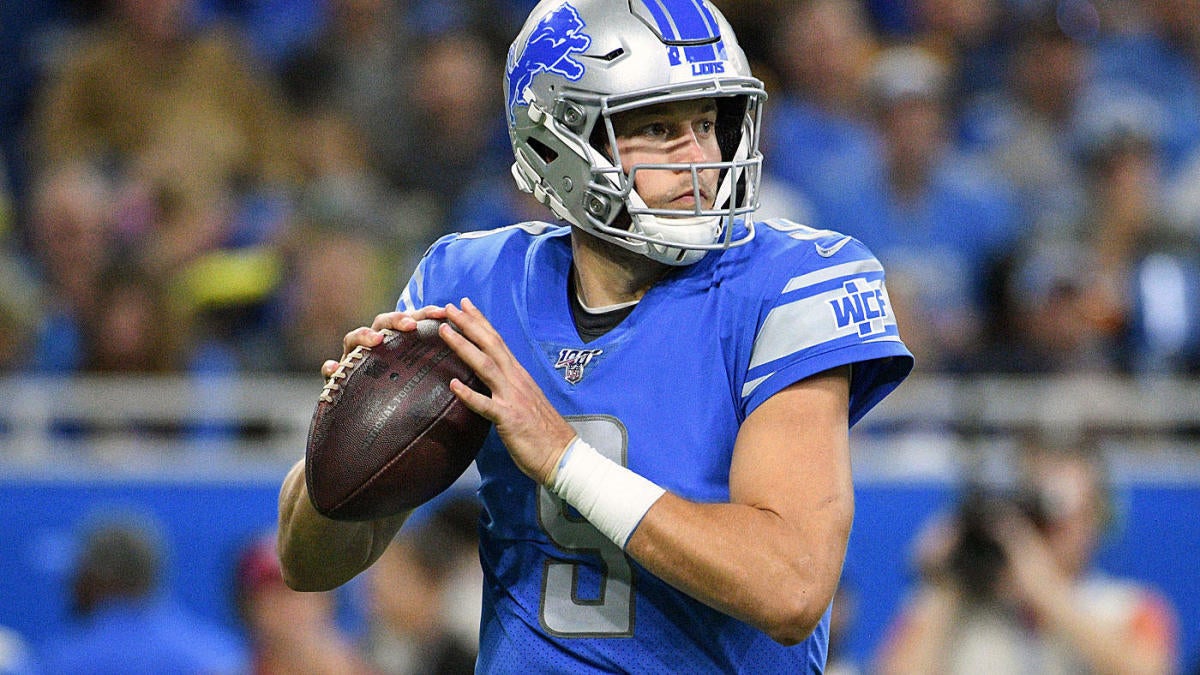 I'll admit that this argument is useless if Kerryon can't stay healthy this year, and I'm worried about the likelihood of him getting injured next year. However, we can and will see a Dalvin Cook-like return from Kerryon Johnson. Coming into this past year, Cook was injured for a lot of his two previous seasons, much like Kerryon. Yet, he proved a lot of his doubters wrong and stayed healthy for a large portion of 2019 and finished as a top 12 RB. Now, I don't predict that kind of revival from Kerryon, but I do expect he will stay healthy for a majority, if not all, of the 2020 NFL season.
Because of his talent, opportunity, and situation, Kerryon Johnson will have a higher fantasy finish then David Montgomery.
---
Stan'ing for David Mongomery: Erik Kortz (@ekballer)
Monty, Monty, Monty… He broke the hearts of many with his sub-par performance in 2019. He was a top-3 pick in rookie drafts and yet finished as the RB24, with a meager 3.7 YPC. It wasn't great.
You know who didn't finish as a top-24 back? Kerryon Johnson, who was just about sniffing the top-50 at RB54, running for just 3.6 YPC.
So we'll start off with that argument: Monty was already better than KJ last year, if not by much.
Both backs scored an identical 10.6 PPR PPG, though Monty stayed healthy and played 16 while KJ spent half of the year on IR. KJ had a bit better of a floor, delivering at least 10 PPR points in five of eight games, while busted at a higher rate but also offered some ceiling with three games of 17 or more points (KJ had none).
Monty also destroyed KJ in stats like juke rate (13th v. 28th) and evaded tackles (13th v. 40th).
But which of these guys has a better outlook for 2020?
It's fair to say that the Lions offense- with Stafford at the helm, at least- looked far more capable last year than did the overmatched Bears.
The Bears were a bottom-4 team in YPG, with 296.8, while the Lions (featuring David Blough for half the season) landed 16th at 346.8.
The Bears were a bottom-4 team in PPG, with 17.5, while the Lions landed 18th at 21.3.
But there's at least dim hope that the Bears improve this year. No longer content with the Mitchell show (Trubisky was ranked 28th in 2019 with a rating of 83.0) GM Ryan Pace has finally brought in some competition, albeit in the form of Nick Foles.
While Foles might not be a huge upgrade, he's at least shown competency on the field over periods, playing well enough in 2017 to outduel Tom Brady in the Super Bowl. He's been effective behind RPOs and play-action; with a decent running game and an o-line, he's an ok QB.
Which brings us to another hurdle for Montgomery to overcome- the Bears 29th-ranked run-block unit. Ouch. We have to give the advantage here to the Lions, who are at least mediocre on the o-line instead of downright awful.
But is there a realistic chance the Bears' line can perform better this year? Of course there is. Any improvement is progress at this point, and any improvement will be a boon to the young RB.
In 2018, the Bears o-line played at least a little bit better, and both G Cody Whitehair and LT Charles Leno went to the Pro Bowl. Most of those players are still on the roster.
Injuries hampered the 2019 unit; as Kyle Long was sent to the IR and replaced by Rashaad Coward (1 career game played before 2019); Bobby Massie missed five games, replaced by journeyman Cornelius Lucas.
Kyle Long has now retired, but the Bears have ample time to find a real successor for him through trade or the draft, where the Bears have two top-50 picks. Most have them taking some o-line help with at least one of those picks.
So it's not a stretch to expect the Bears offensive front to play better this year, and any improvement to the run-blocking should help Monty improve his counting stats.
It's also worth noting that Monty performed better down the stretch. His best four games in terms of fantasy points were all in the second half of the season, and most film studies I've seen on him (@angeloFF did a few) made a case that his decision-making was improving.
Now, on to the two heaviest KJ-killer arguments I have:
First, KJ can't stay on the field. In two years in the NFL, he's only played in 18 games and started 14. You can't excel at football if you can't play. Injury-prone is often a misleading bucket to dump a player in, but, in this case, the injuries have been consistent enough to at least give me pause.
Secondly, the Lions seem likely to draft a back in 2020. Patricia wants to run-run-run, and he can't do it with his lead back on the sidelines, cheering on the scrubs that have replaced him. Some of the backups weren't bad- Bo Scarbrough and Ty Johnson both put up respectable YPCs of 4.2 and 4.3 respectively- but they're not the solution for the Lions, and it seems that Patricia and Bob Quinn have come to the understanding that Kerryon isn't it, either.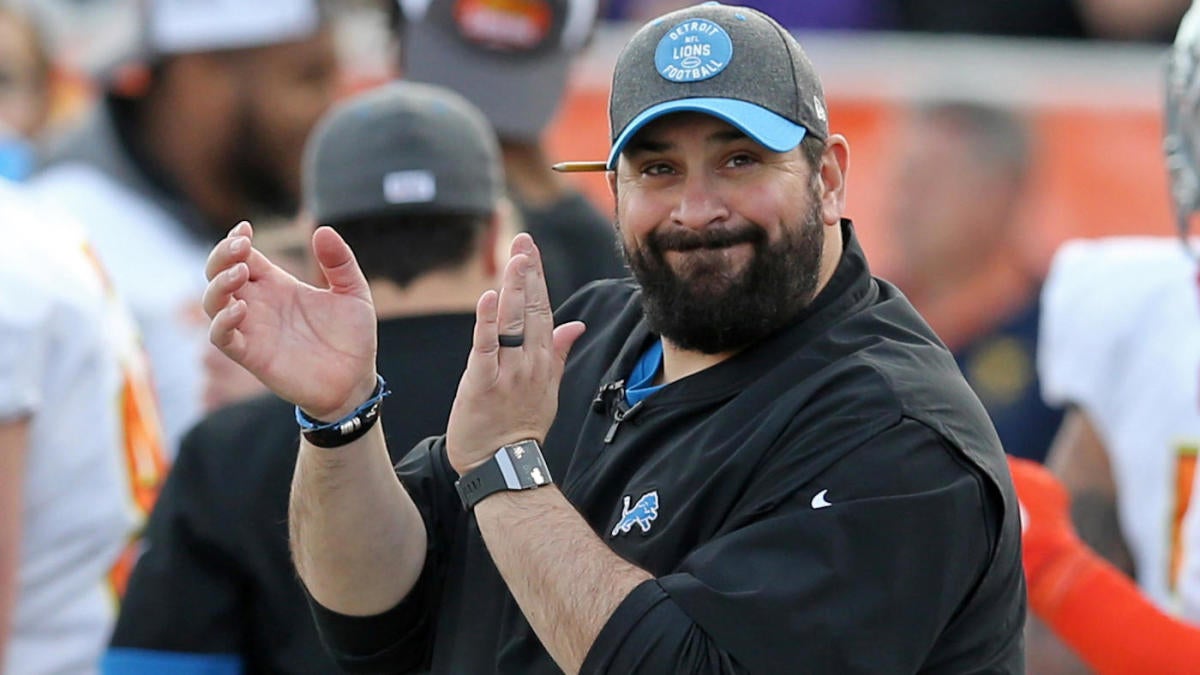 When you add it all up, things aren't looking good for the young Auburn product as he heads into his 3rd year in the league.
For David Montgomery, however, things are looking up. His talent is still in question but there's no doubt that the ecosystem around him will have improved for 2020.
Give me all the Monty; you can keep Kerryon- you'll be cutting him in a year anyway as he clogs up the bottom of your roster.