Welcome to the new Devy to Dynasty series. For this series I will breakdown my top Devy players for the upcoming seasons. My goal here is to help not just Devy players build a stout roster, but also dynasty players to gain knowledge about these college players years before they enter the NFL draft.
This will allow you time to manipulate draft picks and continue to re-tool instead of re-build as you'll have a step up on your competition already knowing these prospects. If you don't know what Devy is I would suggest you check it out.
What is Devy?
To give a quick explanation: Devy leagues allow you to draft current college players. These players could be a freshman when you draft them. You hold them until they enter the NFL and then they move to your roster. It adds an extra layer for trades and a new way to build your team, as you still have rookie drafts as well for the players not drafted in the Devy draft.
We are getting closer to spring ball and college football season will start to be in full swing. We will start seeing who could be replacing players who have graduated, transferred, or entered the NFL draft and what younger players begin to stand out. For this article, I will give you my on the radar and tier 3 Devy quarterbacks heading into the 2020 season. These will be all of my top quarterbacks ranging from 2021 eligible to even some 2023 eligible players. Here are my tiered Devy QB rankings.
QB's on the Radar
My on the radar QB's consist of two young players who haven't had the chance to prove themselves and one player who produced in his freshman year, but struggled to live up to the Heisman hype in his sophomore year.
Adrian Martinez- Nebraska: eligible 2021
Height- 6'2
Weight- 225
Grade- Junior
Style- Dual Threat
H/S Star Rating- 4
Adrian Martinez entered the 2019 season with new head coach Scott Frost. Not only was he an early Heisman favorite, but Nebraska was a sexy pick to win the Big Ten West. Martinez personally failed to live up to the hype that he created after a great freshman year. Martinez has a live arm and is dangerous with his legs as well. This will now be his second season in this Scott Frost offense. If he can show signs of improvement and push past what he even did in his freshman season, he could quickly move up teams boards and put himself into the second tier of available 2021 quarterbacks.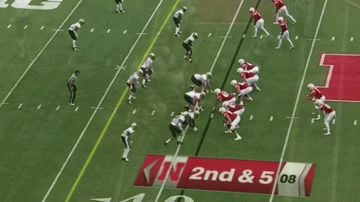 Spencer Rattler- Oklahoma: eligible 2023
Height- 6'0
Weight- 191
Grade- RS Freshman
Style- Pro
H/S Star Rating- 5
Spencer Rattler may rub some people the wrong way off the field, but on the field, he has all the arm talent you can ask for. He has a smaller frame than most QB's but as of now hasn't shown a reason for that to slow him down. Rattler will now be the guy at Oklahoma under Lincoln Riley. He has all the confidence to make any throw on the field and the skill set as well. Oklahoma still has a ton of offensive talent, with Riley's brilliant play-calling and Rattler's natural talent should lead him to be a much higher QB prospect in the near future.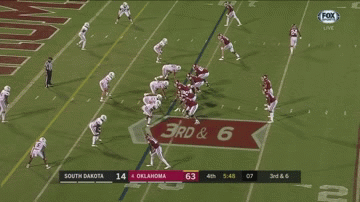 CJ Stroud- The Ohio State: eligible in 2023
Height- 6'2
Weight- 195
Grade- Freshman
Style- Pro
H/S Star Rating- 4
CJ Stroud is a highly rated high school player who committed to The Ohio State Buckeyes this past recruitment cycle. For such a young prospect, in high school, he showed great poise in the pocket and looks to have all the skills to be a top tier NFL QB. A talented two-sport athlete in high school, not only does he have great athleticism but already has one of the better deep balls you'll see for QBs.
Stroud will not play this year unless Fields gets hurt for the Buckeyes. However, Fields likely will enter the draft in 2021 leaving behind the reigns to one of the better college programs to Stroud. Add in all the young wide receiver talent already on the roster and the four, four and five star wide receivers head coach Ryan Day recruited this year. The future for the Buckeyes and Stroud is very bright.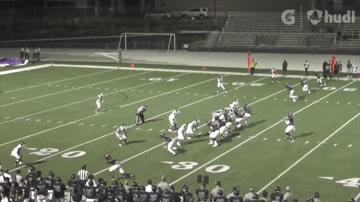 Tier 3 QB's
Tier three consists of three players who were all recruited in the same recruitment period. Two of them played most of their freshman seasons and showed why they were recruited highly. We lost one to an early injury who is looking to bounce back in 2020. Lastly, a player who played in just a few games but showed glimpses and should be the guy in 2020.
Grant Gunnell- Arizona: eligible 2022
Height- 6'5
Weight- 222
Grade- Sophomore
Style- Pro
H/S Star Rating- 3
Grant Gunnell was in the same recruitment year as five other QB's who will be in my top three tiers. Grant is the lowest rated of the five but I do think can be close to them in upside. We were able to see some of Gunnell's upside in 2019 when senior starter Kahlil Tate was injured. He's still young but going into the 2020 season he will likely be the starter for the Wildcats. While Arizona doesn't have a ton of top tier talent around Gunnell, a rising tide raises all ships. Gunnell has the size and arm, with some amazing accuracy. If he can continue to improve he's another QB you could get on the cheap in Devy drafts with some serious sneaky upside.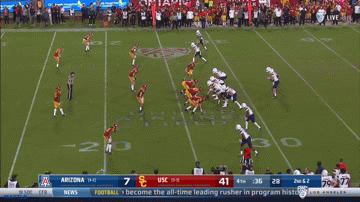 JT Daniels- USC: eligible 2022
Height- 6'2
Weight- 205
Grade- RS Sophomore
Style- Pro
H/S Star Rating- 5
JT Daniels seems to be the forgotten QB of the 2018 recruitment class. Headlined by Justin Fields and Trevor Lawrence, Daniels was third in the class and while not as highly recruited as the other two he is considered to be close in skill level. We saw some good play from him in 2018 as a true freshman for the Trojans. Unfortunately, Daniels suffered a serious knee injury in 2019 in his first game. He decided to redshirt and will be back healthy in 2020. Daniels is a smart player, who can extend plays. He has shown some decent arm strength. I will be interested to see how the 2020 season shapes up for him. He'll have some talent around him and much like Sam Darnold could leave school early. The 2020 season will be huge for the future of Daniels and what it holds for him.
Ryan Hilinski- South Carolina: eligible 2022
Height- 6'3
Weight- 230
Grade- Sophomore
Style- Pro
H/S Star Rating- 4
Ryan Hilinski is another QB in what I think will be a deep QB class of the 2019 recruitment period. Ryan sat at four in this class behind two others in this article in Spencer Rattler and Bo Nix. Hilinski is a pure pocket passer with all the intangibles, strong arm, and pocket presence. He continues to show good accuracy and placement to all levels of the field.
Hilinski was forced into action in 2019 as a true freshman with an injury to senior Jake Bentley. Overall you couldn't have asked for a better season out of a true freshman. While South Carolina's overall record wasn't great, Hilinski kept them alive. He will come into the 2020 season as the unquestioned starter. He will be losing his best wide receiver in Bryan Edwards which won't be easy to overcome. If he continues to improve he'll be one of the top QB's in a possibly loaded 2022 class.
Bo Nix- Auburn: eligible 2022
Height- 6'2
Weight- 207
Grade- Sophomore
Style- Dual
H/S Star Rating- 5
Bo Nix is another QB in the star-studded 2019 recruitment period. Nix was named a true freshman starter for the Auburn Tigers in 2019. While obviously, he came in with big expectations, no one expected him to live up to them so quickly. He took the country by storm to start the season. Knocking off a playoff contender in Oregon in week one. Leading the team to an overall 9-3 record, Nix showed a lot of poise and talent in his freshman year.
Nix is a dual-threat quarterback. While he isn't going to beat teams with his legs Bo can do enough to make things difficult on the defense. He has a good arm but it's not a cannon. Nix shows good movement in the pocket and has a good, quick release. Another player in what could be a loaded 2022 QB class, Nix will have two years to increase his draft stock as he firmly sits behind two other QB's in my top two tiers as of now.
All of my quarterbacks on the radar and in tier three still have things to prove in college. Yet all have the upside that could lead them to be starters in the NFL. All of these players you likely can grab in the late rounds of your devy draft, and are guys I would target in Super Flex formats. As the season progresses continue to check back as I will continue to update stock changes for all of these QBs. Check back soon as my top two tiers of QB's will be coming soon and this list is full of guys you don't want to miss. Follow me on twitter for all my devy updates @SportsfanaticMB and check out my podcast Fantasy Football Roundtable for all the hot off-season topics and prospects.