Welcome to the new home of my yearly Fantasy Opportunity series! For those who didn't see this series on Reddit last year, I try to take a different approach to fantasy projections than your run-of-the-mill analyst. The basis of my process is that the number one indicator of fantasy success is opportunities to touch the ball. Obviously, individual player skill can (and will) affect that, but players are at the mercy of playcalling and play design at the end of the day. Therefore, if we want to make accurate projections, we need to look at each coach's scheme and how they like to spread the ball around.
As a result, this series is very coach-centric. I'll touch on individual players, but only as they relate to their coaches' schemes. This series will only aim to establish projections on how touches will be split up on a related note, not what individual players accomplish with those touches. That will come later once depth charts settle through training camp. Think of this series more as a basis for realistic expectations.
Make sense? Good. Let's dive in.
Most of my stats are pulled from Pro Football Reference. Please support them. They are awesome and are my primary source of statistical information.
Atlanta Falcons
Last Year's Accuracy
| | | | | | | | |
| --- | --- | --- | --- | --- | --- | --- | --- |
| | Total Plays | Rush Attempts (Rush %) | Passing Plays (Pass %) – Includes Sacks | Sacks Allowed (Sack %) | WR Targets (WR Target %) | RB Targets (RB Target %) | TE Targets (TE Target %) |
| 2020 Projections | 1080 | 375 (34.7%) | 705 (65.3%) | 45 (6.4%) | 415 (62.9%) | 105 (15.9%) | 115 (17.4%) |
| 2020 Stats | 1078 | 409 (37.9%) | 669 (62.1%) | 41 (6.1%) | 395 (62.9%) | 106 (16.9%) | 104 (16.6%) |
For league wide stats, see this spreadsheet.
Coaching Changes
After an early peak featuring a Super Bowl appearance in year two, Dan Quinn's tenure as head coach of the Falcons gradually slid downhill. It comes as no surprise that Quinn was canned after the franchise's first 0-5 start since 1997.
Heading into 2021, Atlanta will feature former Titans offensive coordinator Arthur Smith as their new head coach. The FedEx heir brings in Bears QB coach and passing game coordinator Dave Ragone as his offensive coordinator. Defensive coordinator Dean Pees is attempting to break Brett Favre's record by unretiring a second time.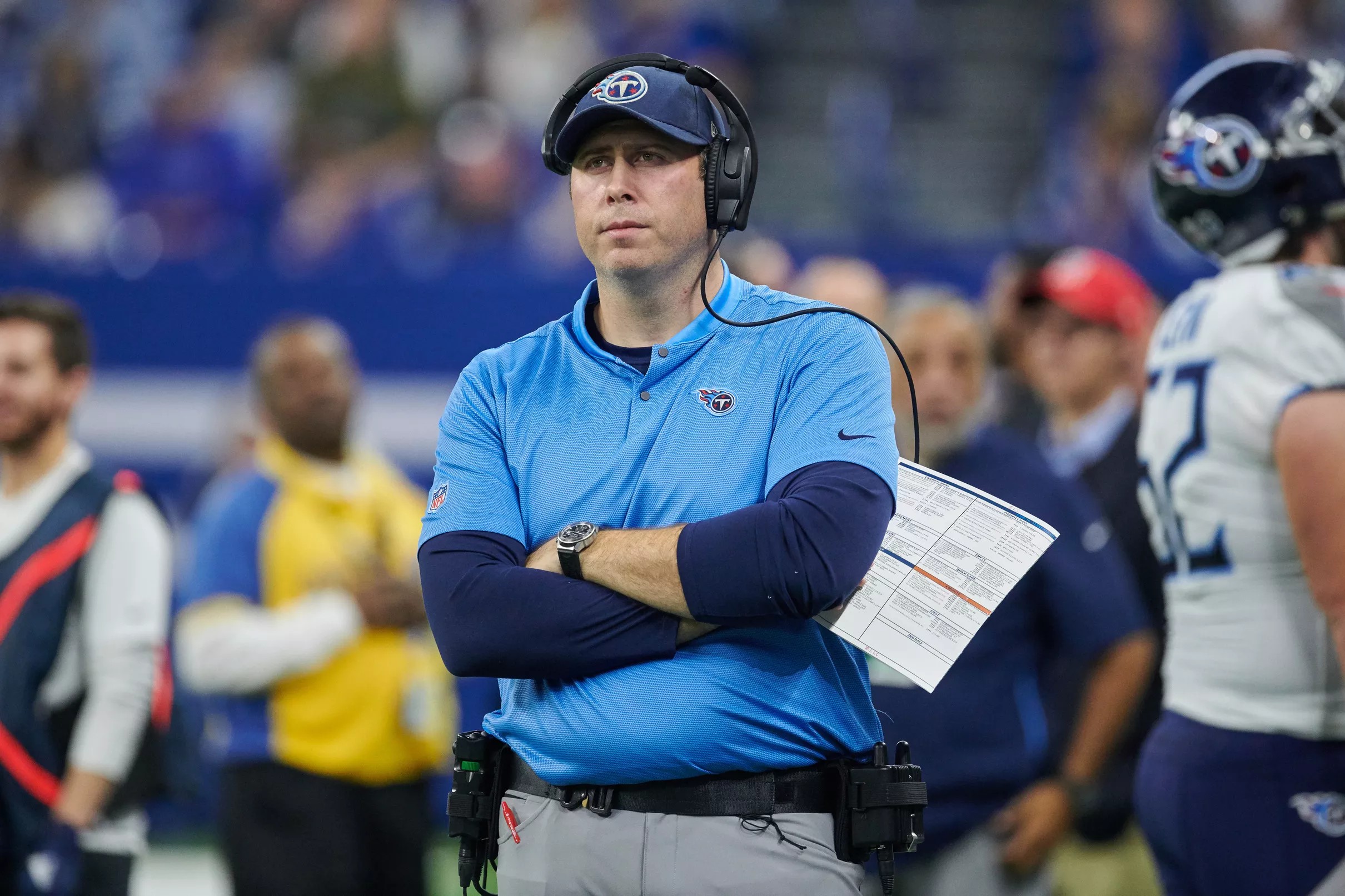 Coaching History
Sadly we have no history of working for Ragone in terms of the offensive scheme. This will be his first stop in charge of an offense after spending most of his coaching career as quarterbacks coach for several teams.
On the other hand, Smith has a little history we can draw from (and he's indicated that he plans to call plays anyway). In his two years as the offensive coordinator in Tennessee, his positional utilization was pretty consistent. Wide receivers saw right around a 57.5% target share, and running backs stayed within 1% of a 13% share both years. Smith's tight ends varied slightly from 24.3% to 28.7% target share, but most of that can be attributed to a reduction in throwaways in year two.
On a macro scale, however, Smith's two-year stint was not so consistent. His offense was much more run-heavy than league average both years, but there was still a 3.6% swing in rush rate between years one and two (46.9% to 50.5%). There was also a huge difference in playing speed, and by extension, total plays. The 2019 Titans featured a medium-slow pace that resulted in a scant 949 total plays, the third-fewest in the NFL. Smith's offense picked up the pace in year two, posting the fourth-fastest pace in 2020. They were still only able to log around the league average in total plays, but the 1,031 plays represented an 8.6% increase year over year.
Looking Ahead
Of course, it will be interesting to see how Smith transitions his offensive scheme from the Titans' RB-centric offense to the Falcons' passing-centric one. As of right now, career journeyman Mike Davis sits atop the running back depth chart. Meanwhile, the passing game features a slew of well-known weapons in addition to highly touted rookie Kyle Pitts. Regardless of Smith's preferences, trying to play run-heavy with this Falcons team would be trying to fit a square peg into a round hole. Expect the run-pass ratio to lean much more pass-heavy than Smith's Tennessee offenses.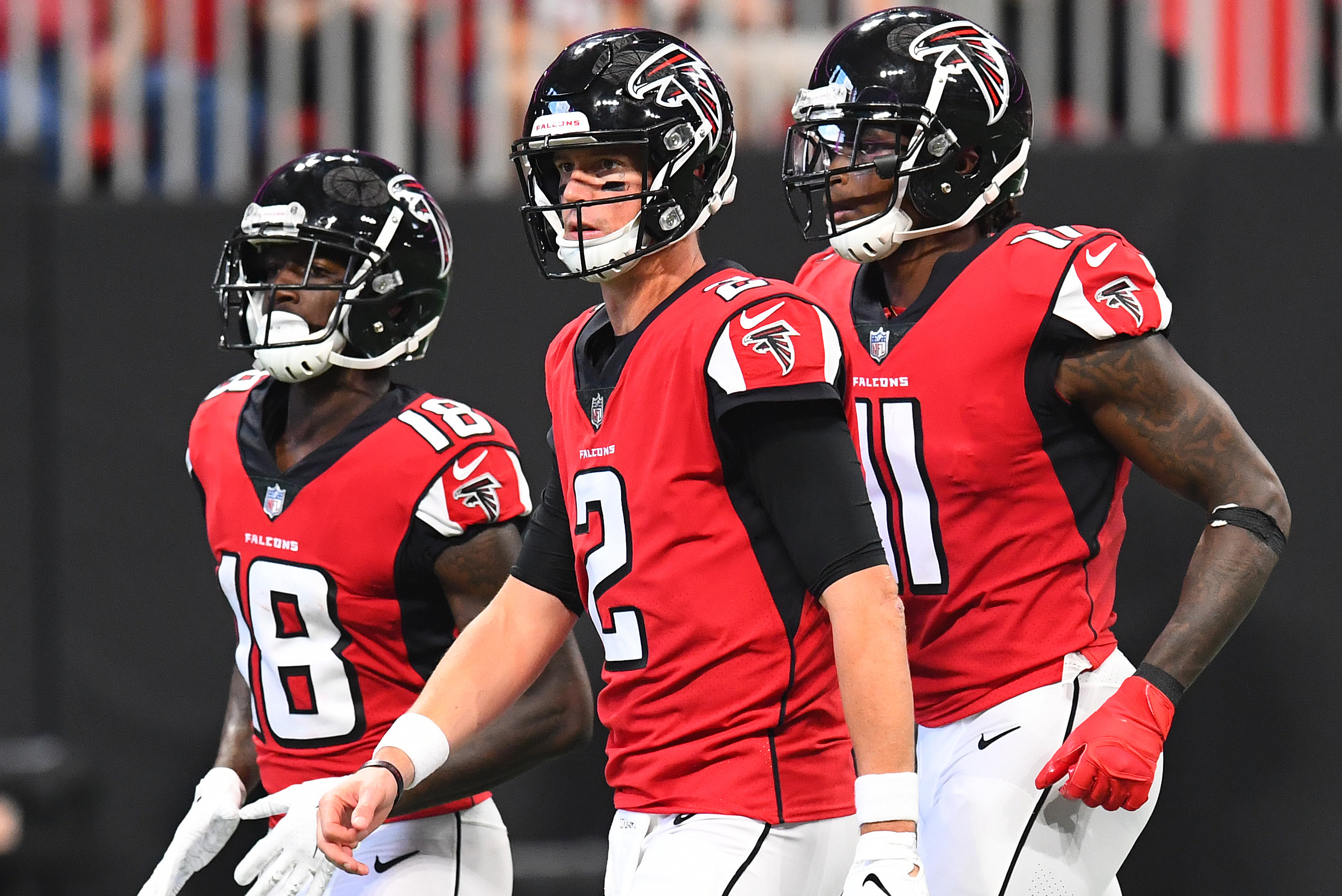 It's also going to be interesting to see how Smith's positional target share splits transfer to a team with talent concentrated in entirely different positions. In Smith's two years in Tennessee, he worked with a bulldozer of an RB, a WR corps headlined by elite talent but lacking in-depth, and an excellent group of TEs that were frequently featured in multi-TE sets. Atlanta appears set to match Tennessee in the tight end department. Still, they also possess a significantly deeper group of wideouts along with a lead RB who has proven more than capable as a pass-catcher. Atlanta's wideouts should see a decrease in target share, but the dropoff shouldn't be drastic. Likewise, the RBs should continue to command a target share in the mid-to-upper teens while the tight ends move closer to 20%.
What Smith can carry over from Tennessee is his 2020 pace. Atlanta posted a top-five pace themselves in 2019 and they weren't far behind Tennessee in 2020, so it wouldn't be a stretch to keep it up. Whether that high speed produces a high play total remains to be seen, however. Atlanta's defense was surprisingly decent at getting off the field last year, which aided their play total. This year, they'll be dealing with a lot of turnover from veterans to rookies, both on defense and on the already somewhat disappointing offensive line. More pressure on offense and less pressure on defense could lead to shorter and fewer drives.
2021 Projections
| | | | | | | | |
| --- | --- | --- | --- | --- | --- | --- | --- |
| | Total Plays | Rush Attempts (Rush %) | Passing Plays (Pass %) – Includes Sacks | Sacks Allowed (Sack %) | WR Targets (WR Target %) | RB Targets (RB Target %) | TE Targets (TE Target %) |
| 2020 Stats | 1078 | 409 (37.9%) | 669 (62.1%) | 41 (6.1%) | 395 (62.9%) | 106 (16.9%) | 104 (16.6%) |
| 2021 Projections (17 Games) | 1127 | 447 (39.7%) | 680 (60.3%) | 43 (6.3%) | 375 (58.9%) | 103 (16.2%) | 137 (21.5%) |
Previous Entry: Arizona Cardinals
Next Entry: Baltimore Ravens
Find this article helpful? You can follow me on Twitter and Reddit as @TubaDeus, though I spend most of my time on Discord.
EDIT: Updated projections for 17 game schedule.