Welcome to the new home of my yearly Fantasy Opportunity series! For those who didn't see this series on Reddit last year, I try to take a different approach to fantasy projections than your run-of-the-mill analyst. The basis of my process is that the number one indicator of fantasy success is opportunities to touch the ball. Obviously, individual player skill can (and will) affect that, but at the end of the day, players are at the mercy of play calling and play design. Therefore, if we want to make accurate projections, we need to look at each coach's scheme and how they like to spread the ball around.
As a result, this series is very coach-centric. I'll touch on individual players, but only as they relate to their coaches' schemes. On a related note, this series will only aim to establish projections on how touches will be split up, not what individual players will be able to accomplish with those touches. That will come later once depth charts settle through training camp. Think of this series more as a basis for realistic expectations.
Make sense? Good. Let's dive in.
Most of my stats are pulled from Pro Football Reference. Please support them. They are awesome and are my primary source of statistical information.
Green Bay Packers
Last Year's Accuracy
| | | | | | | | |
| --- | --- | --- | --- | --- | --- | --- | --- |
|  | Total Plays | Rush Attempts (Rush %) | Passing Plays (Pass %) – Includes Sacks | Sacks Allowed (Sack %) | WR Targets (WR Target %) | RB Targets (RB Target %) | TE Targets (TE Target %) |
| 2020 Projections | 1000 | 430 (43.0%) | 570 (57.0%) | 35 (6.1%) | 280 (52.3%) | 125 (23.4%) | 105 (19.6%) |
| 2020 Stats | 990 | 443 (44.7%) | 547 (55.3%) | 21 (3.8%) | 291 (55.3%) | 115 (21.9%) | 95 (18.1%) |
For league wide stats, see this spreadsheet.
Coaching Changes
Quarterback drama aside, head coach Matt Lafleur has led the Packers to consecutive 13-3 seasons. That certainly lends itself to job security. Nathaniel Hackett will be kept on as offensive coordinator, but Mike Pettine did not have his contract renewed despite his defense posting a second straight above-average season. In his place, Green Bay brings in Rams linebackers coach and assistant head coach Joe Berry as their new defensive coordinator.
Coaching History
With two years under his belt, we're getting a better picture of what the LaFleur experience is in Green Bay. The biggest change from the previous regime is that LaFleur is calling far more run plays. His 40.3% run rate in 2019 was the first time in four years that Green Bay had eclipsed the 40% mark in the running game. That number then jumped to 44.7% in 2020 on the back of a very forward-looking draft. He's also drastically slowing the offense down as the Packers have been one of the five slowest offenses each of the last two years, including setting the absolute slowest pace last year. It seems like an odd combination given the presence of Aaron Rodgers, but it must be working if Rodgers is still leading the league in touchdowns and interception rate.
Outside of the team-level numbers, LaFleur's offense has been much closer to league averages. Green Bay's wide receivers have stuck to a 55% target share both years, running backs have hovered around 22-23%, and the tight ends have floated around 17%, all of which are generally within 2% of league average positional target shares. One position group that is undoubtedly not league average is the offensive line. Rodgers has a history of making life difficult for the Packers' line as he tends to hang onto the ball for an excessively long time, but something with LaFleur's scheme has sped Rodgers up considerably. Not surprisingly, Green Bay's sack rate fell to 3.8% in 2020, the 5th best mark in the league.
Looking Ahead
Alright, let's just get this out of the way; the elephant in the room here is the rumor mill surrounding Rodgers. This is now the third straight offseason where we've heard stories of the star quarterback being disgruntled with the direction the team is heading, and with each year, the rumors grow in intensity. For now, Rodgers is under contract, and Green Bay has no interest in trading him, so we'll move forward under the assumption that Rodgers will return to the Packers in 2021. We'll revisit these projections if Rodgers' future with the Packers proves to be in jeopardy.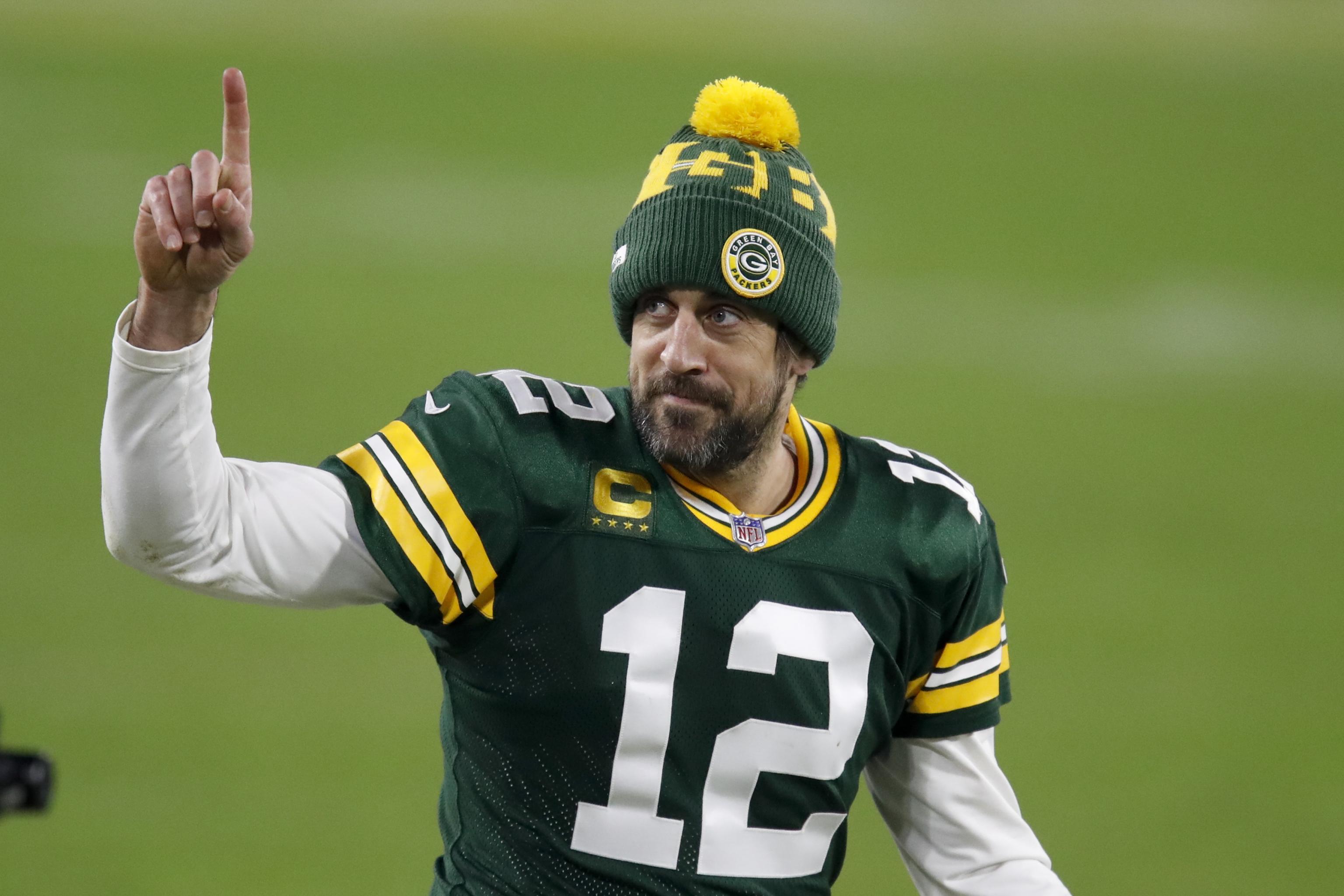 With that out of the way, not much has changed with the offense. Green Bay did allow a couple of notable offensive linemen to walk in free agency, but they also already have the depth to spare and bolstered it even more through the draft. They also rotated the role of backup running back but kept lead back Aaron Jones. Third-round slot receiver Amari Rodgers might make a bigger impact down the road. Still, as a rookie, he is unlikely to do anything more than consolidating some of the targets that had been spread out to Green Bay's plethora of mediocre backup receivers.
Bottom line; there's little reason to suspect any major deviations from the last two years under LaFleur. The offense is more or less the same as before, and the biggest difference on defense may very well be new defensive coordinator Berry. Green Bay should continue to operate their offense at the same pace, featuring the same positions, with the same drive volume.
2021 Projections
| | | | | | | | |
| --- | --- | --- | --- | --- | --- | --- | --- |
|  | Total Plays | Rush Attempts (Rush %) | Passing Plays (Pass %) – Includes Sacks | Sacks Allowed (Sack %) | WR Targets (WR Target %) | RB Targets (RB Target %) | TE Targets (TE Target %) |
| 2020 Stats | 990 | 443 (44.7%) | 547 (55.3%) | 21 (3.8%) | 291 (55.3%) | 115 (21.9%) | 95 (18.1%) |
| 2021 Projections (17 Games) | 1066 | 483 (45.3%) | 583 (54.7%) | 24 (4.1%) | 316 (56.5%) | 111 (19.9%) | 104 (18.6%) |
Previous Entry: Detroit Lions
Next Entry: Houston Texans
Find this article helpful? You can follow me on Twitter and Reddit as @TubaDeus, though I spend most of my time on Discord.