Welcome to the new home of my yearly Fantasy Opportunity series! I try to take a different approach to fantasy projections for those who didn't see this series on Reddit last year than your run-of-the-mill analyst. The basis of my process is that the number one indicator of fantasy success is opportunities to touch the ball. Obviously, individual player skill can (and will) affect that, but at the end of the day, players are at the mercy of playcalling and play design. Therefore, if we want to make accurate projections, we need to look at each coach's scheme and how they like to spread the ball around.
As a result, this series is very coach-centric. I'll touch on individual players, but only as they relate to their coaches' schemes. On a related note, this series will only aim to establish projections on how touches will be split up, not what individual players will accomplish with those touches. That will come later once depth charts settle through training camp. Think of this series more as a basis for realistic expectations.
Make sense? Good. Let's dive in.
Most of my stats are pulled from Pro Football Reference. Please support them. They are awesome and are my primary source of statistical information.
Houston Texans
Last Year's Accuracy
| | | | | | | | |
| --- | --- | --- | --- | --- | --- | --- | --- |
|  | Total Plays | Rush Attempts (Rush %) | Passing Plays (Pass %) – Includes Sacks | Sacks Allowed (Sack %) | WR Targets (WR Target %) | RB Targets (RB Target %) | TE Targets (TE Target %) |
| 2020 Projections | 1020 | 430 (42.2%) | 590 (57.8%) | 45 (7.6%) | 340 (62.4%) | 85 (15.6%) | 100 (18.3%) |
| 2020 Stats | 940 | 344 (36.6%) | 596 (63.4%) | 50 (8.4%) | 335 (61.4%) | 90 (16.5%) | 100 (18.3%) |
For league wide stats, see this spreadsheet.
Coaching Changes
So…the wheels fell off. It's not like it was a surprise given Bill O'Brien's string of odd trades, culminating in one of the greatest head-scratchers of all time. The Texans now kick off a new era hamstrung by yet another curious move by O'Brien that left the Texans without a 1st round pick in 2021. Former Ravens WR coach and passing game coordinator David Culley will lead the rebuilding efforts as the new head coach. Culley will keep offensive coordinator Tim Kelly as a holdover from O'Brien's regime, but the new defensive coordinator will be former Bears head coach Lovie Smith.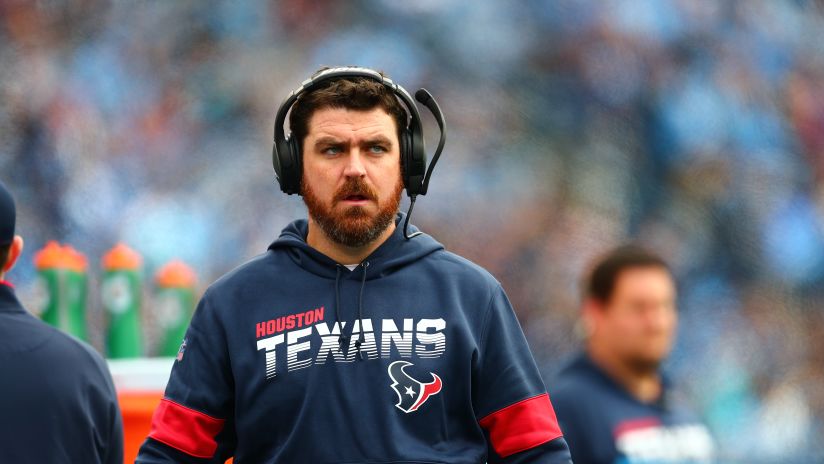 Coaching History
It's worth noting that Bill O'Brien handed playcalling duties over to Kelly last year, so we do actually have a year's worth of data on a Kelly-led offense. However, for the most part, there really wasn't any change from the O'Brien days. Wide receivers continued to be featured with just over a 60% positional target share. The tight ends continued to receive just under 20% of the targets, and the running backs continued to command around 15%. The offense also continued to operate at a slightly above-average pace.
There were, however, two noticeable differences in Kelly's 2020 offense. First, the Texans shifted to become considerably more pass-heavy under Kelly. In six years under O'Brien, Houston never dropped below a 42% run rate. The 2020 offense fell all the way to 36.6%. Second, the offense struggled to string together longer drives with Kelly at the helm. Combined with a defense that was the worst in the league at getting off the field, Houston ended with the fewest total plays in the NFL.
Looking Ahead
The outlook for the Texans is bleak, to say the least. One way or another, star quarterback Deshaun Watson is unlikely to play for the Texans this year (if ever again). Houston did use its first pick in the 2021 draft to take a replacement QB…which would mean more if it wasn't in the third round. Couple that with a few other star players leaving H-town this year, and you've got a team that is very likely to repeat as the cellar dwellers in total play volume.
For the plays they do manage to run, Kelly will have a hard time justifying maintaining last year's run-pass ratio. It was one thing when Watson could make magic happen just by having the ball in his hands. Tyrod Taylor and Davis Mills aren't quite at that level. What the Texans do have is a suddenly deep (if not necessarily elite) running back rotation. While not good for fantasy, it probably means Kelly will lean far more run-heavy this year, likely jumping up to the 42%+ run rates of former head coach O'Brien.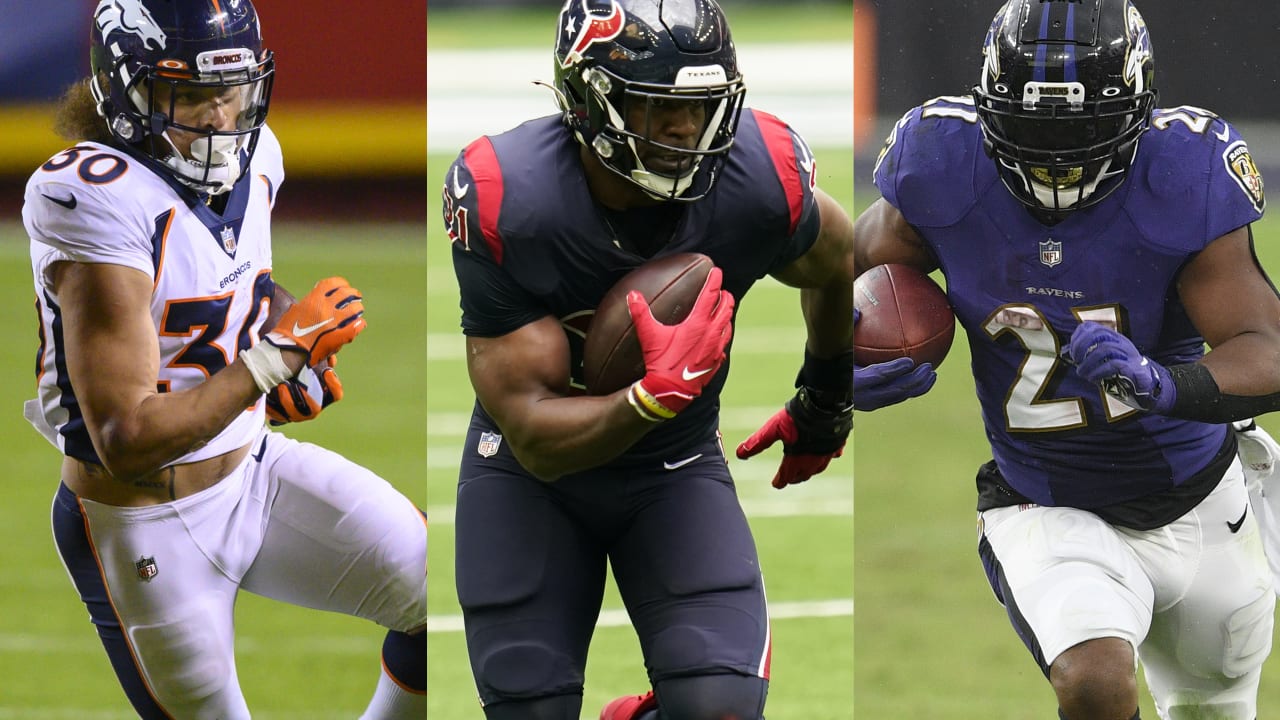 It'll get tricky when the Texans do throw, however. They have consistently featured their wide receivers to the tune of 60%+, even after losing star wideout DeAndre Hopkins. However, Houston has now lost Will Fuller, leaving them with the concussion-prone Brandin Cooks and not much else. Preference for wideouts or not, the lack of talent will force the scheme to change at a certain point. Houston's wideouts are still likely to command a higher-than-average target share, but they might struggle to maintain the 60% rate from previous years. The new-and-somewhat-improved backfield is in prime position to mop up the wide receivers' lost targets as pretty much everyone is capable as a receiver.
2021 Projections
| | | | | | | | |
| --- | --- | --- | --- | --- | --- | --- | --- |
|  | Total Plays | Rush Attempts (Rush %) | Passing Plays (Pass %) – Includes Sacks | Sacks Allowed (Sack %) | WR Targets (WR Target %) | RB Targets (RB Target %) | TE Targets (TE Target %) |
| 2020 Stats | 940 | 344 (36.6%) | 596 (63.4%) | 50 (8.4%) | 335 (61.4%) | 90 (16.5%) | 100 (18.3%) |
| 2021 Projections (17 Games) | 938 | 404 (43.1%) | 534 (56.9%) | 42 (7.9%) | 289 (58.7%) | 92 (18.7%) | 95 (19.3%) |
Previous Entry: Green Bay Packers
Next Entry: Indianapolis Colts
Find this article helpful? You can follow me on Twitter and Reddit as @TubaDeus, though I spend most of my time on Discord.