Welcome to the new home of my yearly Fantasy Opportunity series! For those who didn't see this series on Reddit last year, I try to take a different approach to fantasy projections than your run-of-the-mill analyst. The basis of my process is that the number one indicator of fantasy success is opportunities to touch the ball. Obviously, individual player skill can (and will) affect that, but at the end of the day players are at the mercy of playcalling and play design. Therefore, if we want to make accurate projections, we need to look at each coach's scheme and how they like to spread the ball around.
As a result, this series is very coach-centric. I'll touch on individual players, but only as they relate to their coaches' schemes. On a related note, this series will only aim to establish projections on how touches will be split up, not what individual players will be able to accomplish with those touches. That will come later once depth charts settle through training camp. Think of this series more as a basis for realistic expectations.
Make sense? Good. Let's dive in.
Most of my stats are pulled from Pro Football Reference. Please support them. They are awesome and are my primary source of statistical information.
Tampa Bay Buccaneers
Last Year's Accuracy
| | | | | | | | |
| --- | --- | --- | --- | --- | --- | --- | --- |
|  | Total Plays | Rush Attempts (Rush %) | Passing Plays (Pass %) – Includes Sacks | Sacks Allowed (Sack %) | WR Targets (WR Target %) | RB Targets (RB Target %) | TE Targets (TE Target %) |
| 2020 Projections | 1080 | 445 (41.2%) | 635 (58.8%) | 35 (5.5%) | 350 (58.3%) | 105 (17.5%) | 120 (20.0%) |
| 2020 Stats | 1017 | 369 (36.3%) | 648 (63.7%) | 22 (3.4%) | 349 (55.8%) | 119 (19.0%) | 138 (22.0%) |
For league wide stats, see this spreadsheet.
Coaching Changes
Expectations for the Buccaneers were sky high from the moment they signed quarterback Tom Brady last offseason. Fortunately for Tampa, they delivered big time in an absolutely lopsided Super Bowl victory. At this point, the only way head coach Bruce Arians is leaving Tampa is through retirement. Amazingly, he will retain offensive coordinator Byron Leftwich and defensive coordinator Todd Bowles – a rarity for Super Bowl winners.
Coaching History
After spending most of his career fiercely defending his playcalling duties, Arians finally handed the reins over to Leftwich when the pair came to Tampa. Making this even more difficult is the fact that Tom Brady clearly had some say as well. However, it is worth noting that the 2020 Bucs didn't look substantially different than the 2019 Bucs from a team-level perspective. They finished right around a 37/63 run-pass ratio both years, their tight ends combined for right around a 20% target share, and their running backs were targeted a little shy of 20% of the time. The wide receivers showed a little more variance in dropping from a 60% target share to 56%, but ultimately a 4% swing doesn't move the needle too much.
What did change substantially was the number of total plays run. Interestingly, this change did not appear to be the result of any scheme change by the Bucs. Tampa posted a top 10 offensive pace both years, which, when combined with their low plays per drive mark, led to the offense taking very small amounts of time off the clock whenever they were on the field. The defense, for its part, was able to keep opponents' drives fairly short both years.
The only major discrepancy between 2019 and 2020 was the total number of drives. The most likely reason for this change? Swapping out turnover machine Jameis Winston with G.O.A.T. QB Tom Brady. With Winston under center, the Bucs defense faced the worst starting field position in the NFL due to Winston's plethora of interceptions. Not surprisingly, opposing offenses would often score quickly, giving the ball right back to Winston and the offense, which resulted in more drives. Sometimes Tampa would bypass the need for defense entirely as Winston set the NFL record for most pick-sixes in a season.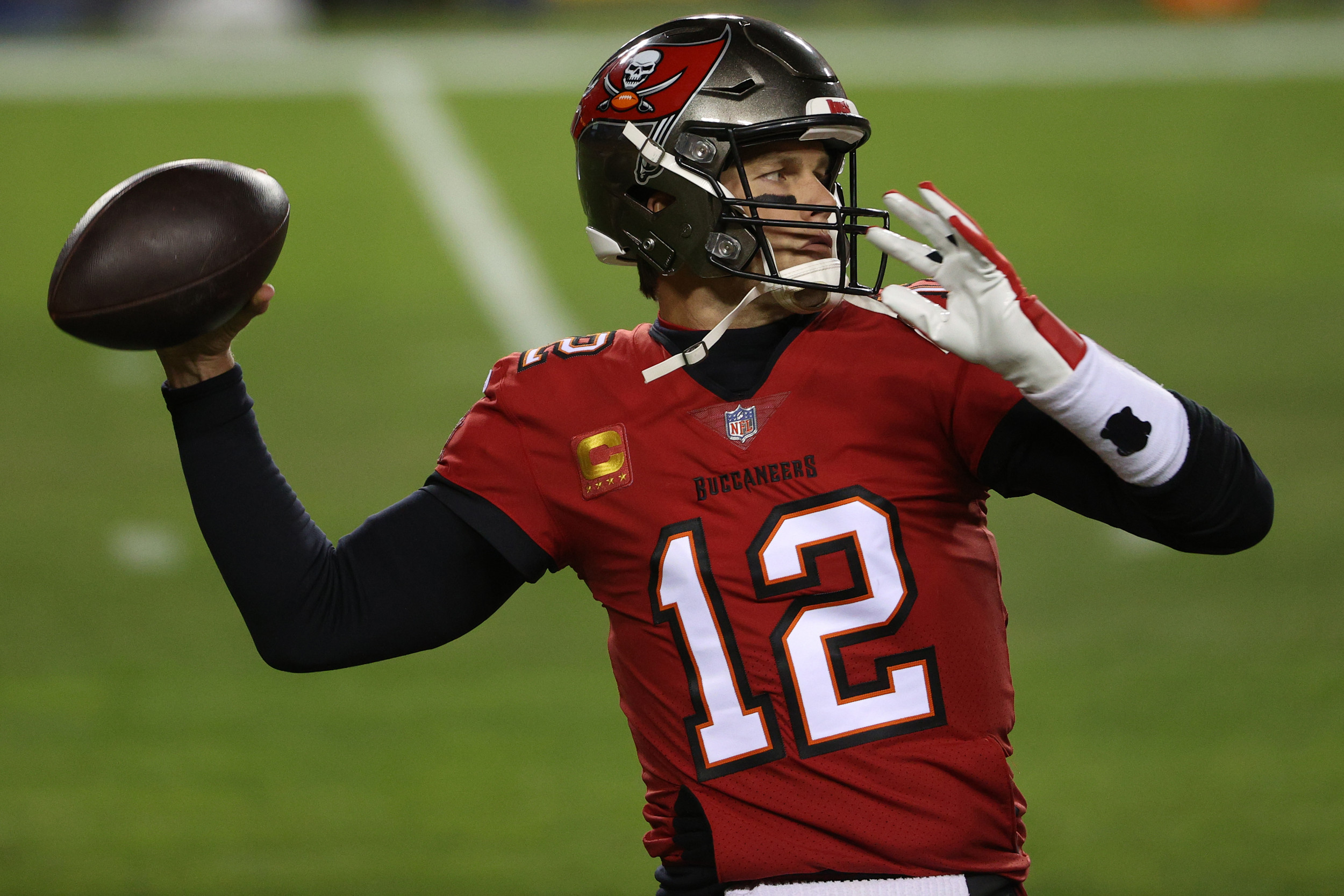 Compare this to Tampa's offense with Brady at the helm. Sure, his 2.0% interception rate was his worst since 2011, but it's still a heck of a lot better than Winston's 4.8% rate. Suddenly the defense wasn't constantly facing short fields, and their time per drive increased drastically. This slowed down their games, reducing the number of drives, and ultimately reducing the number of total plays run.
Looking Ahead
The craziest thing about this entire offseason is that the Buccaneers somehow managed to retain all 22 of their starters. In fact, they hardly interacted with any free agents other than their own, and their entire draft was geared more toward addressing future holes than patching their (non-existent) current ones. It's incredibly rare that a Super Bowl winner is able to retain everyone, but since Tampa was able to, it makes our job that much easier.
Quite simply, if what you did won you a Super Bowl and your entire starting roster is returning, why change things? Perhaps a full season of Antonio Brown or Chris Godwin could bolster the wide receiver target share, but then the same could be said for the return of rising star tight end O.J. Howard. It is worth noting that Brady acknowledged that the bye week allowed the Bucs to iron out the last few kinks in preparation for their playoff run. Tampa's wideouts notched a 62.4% target share after that bye, nearly 7% higher than their season-long average. Unless the injury bug starts biting the Bucs much harder than it did in 2020, an increased wide receiver target share might be the only thing changing in Tampa going into 2021.
2021 Projections
| | | | | | | | |
| --- | --- | --- | --- | --- | --- | --- | --- |
|  | Total Plays | Rush Attempts (Rush %) | Passing Plays (Pass %) – Includes Sacks | Sacks Allowed (Sack %) | WR Targets (WR Target %) | RB Targets (RB Target %) | TE Targets (TE Target %) |
| 2020 Stats | 1017 | 369 (36.3%) | 648 (63.7%) | 22 (3.4%) | 349 (55.8%) | 119 (19.0%) | 138 (22.0%) |
| 2021 Projections (17 Games) | 1128 | 415 (36.8%) | 713 (63.2%) | 23 (3.2%) | 413 (59.9%) | 119 (17.2%) | 137 (19.9%) |
Previous Entry: Seattle Seahawks
Next Entry: Tennessee Titans
Find this article helpful? You can follow me on Twitter and Reddit as @TubaDeus, though I spend most of my time on Discord.