Each and every week, players across the NFL suffer injuries. This weekly article will explore the injuries that affect your dynasty squads. We will briefly discuss both the injured players themselves and the players who stand to benefit or suffer as a result. In order to make them easier to follow, we will break down the injuries by division. With championship week on tap, every injury takes on added significance. Without further ado, let us examine the Week 16 injuries and the next men up.
Image courtesy of billswire.usatoday.com
AFC East:
Buffalo WR Steffon Diggs left his team's division-clinching Week 15 victory with a foot injury. The NFL's leading receiver has been on an absolute tear for the division champion Buffalo Bills. He has been the epitome of a WR1 and the top target for MVP candidate Josh Allen. Early reports seem to suggest that this injury is not that major. Diggs seems to have a legitimate chance of getting back on the field for next week's contest against the Patriots. If, for some reason, Diggs cannot go or the Bills decide to rest their star WR look for slot dynamo Cole Beasley to take on some additional targets, as well as TE Dawson Knox, and potentially the RBs as well.
Image courtesy of jaguarswire.usatoday.com
AFC South:
Jaguars RB James Robinson suffered an ankle injury late in his team's loss to the Baltimore Ravens. The surprise rookie has been a revelation in Duval this season. He came into Week 15 with a knee issue and exited with this new leg injury. At this point, his status for Week 16 is up in the air. However, with a tough matchup on tap against the Bears and now controlling the rights to the number one pick in the draft, I would not be surprised to see the Jaguars shut him down at least for a week. If Robinson does sit this one out, look for the Jags to lean on a combination of Devine Ozigbo and Dare Ogunbowale. This has all the signs of a situation to avoid in Week 16.
Image courtesy of steelerswire.usatoday.com
AFC North:
Pittsburgh TE Eric Ebron exited his team's embarrassing loss to the division rival Bengals with a back injury. This one was adding injury to insult. The Steelers are reeling heading into the playoffs, losers of three straight contests. Ebron took a nasty shot in the back while attempting to elevate for a catch. He was in obvious pain on the sidelines and eventually carted to the locker room. Not much has been said about the TE since the game ended. But, this has the looks of an ailment that will cost the TE at least a game or two. In his place, the Steelers will turn to former San Francisco TE Vance McDonald. Vance has been with the team for a couple of seasons and should be a nice fill in for both the Steelers and your desperate TE lineups.
Cincinnati WR Tyler Boyd exited his team's surprise victory with a concussion. The talented playmaker has experienced an up and down campaign following the loss of his rookie QB earlier in the season. Sitting on 840 yards, I anticipate Boyd desperately attempting to get onto the field for the next two contests to hit the magic 1,000-yard mark. If he cannot gain clearance, Cincy will turn to AJ Green, Tee Higgins, and Mike Thomas. Keep an eye on news out of the Queen City, as this story will undoubtedly evolve as the week progresses.
Image courtesy of raiderswire.usatoday.com
AFC West:
In his team's gut-wrenching loss to the division rival Chargers, Vegas QB Derek Carr suffered a groin injury. This seems to be a significant groin injury and will certainly cost Carr Week 16, if not the rest of the regular season. In his place, the Raiders will again turn to former first-round pick Marcus Mariota. The Raiders are on the outside looking in, but Mariota gives them a legitimate chance to finish the season on a high note. If you lost Carr and somehow made it through your semi's, fire up Mariota with confidence as his rushing numbers will provide a high floor.
Kansas City RB Clyde Edwards-Helaire suffered a leg/hip injury in his team's big Week 15 victory over the Saints. The talented rookie has actually been a steady RB1 for his rookie campaign, but that run seems to have ended. Early indications are that CEH will not be back this regular season and will be replaced by LeVeon Bell. Brutal timing for his dynasty managers. Bell should fill in without much of a downturn for KC. He is probably the best backup in the NFL and will now have a chance to audition for a new team next season while attempting to win a Super Bowl with the defending champions.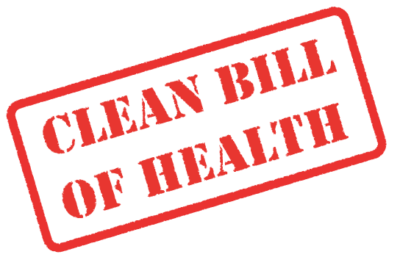 NFC East:
The NFC East made it through week 15 relatively healthy.
Image courtesy of saintswire.usatoday.com
NFC South:
New Orleans WR Tre'Quan Smith suffered an ankle injury in his team's loss to the Kansas City Chiefs. Smith is the very definition of a boom or bust player. He should be far away from your championship lineup in the first place. The main effect will be the trickle-down in targets if Smith is out and his running mate Michael Thomas continues to miss action. Emmanuel Sanders, Jared Cook, and Alvin Kamara stand to be the primary beneficiaries of any Smith absence.
Image courtesy of bearswire.usatoday.com
NFC North:
Chicago RB Cardarrelle Patterson suffered a knee injury in his team's loss to the Vikings. It does not appear to be a major injury, but his absence has important trickle-down effects for your dynasty squads. In his absence, the Bears finally gave their second year RB David Montgomery a full workload. He promptly turned 33 touches into 150+ yards and two TDs. The early word is that this is not a major injury but keep an eye out for news out of Chicago. If the Pro Bowl return man misses Week 16, look for Montgomery to again get a nice boost.
Image courtesy of theramswire.usatoday.com
NFC West:
Los Angeles RB Cam Akers suffered a high ankle sprain in his team's embarrassing loss to the winless New York Jets. After the game, Head Coach Sean McVay confirmed that his talented rookie has indeed suffered the dreaded high ankle sprain. This seems to have ended his 2020 fantasy season. In his absence, look for the Rams to turn to Darrell Henderson and Malcolm Brown. It will be a true dart throw between those two players for the fantasy championship week.

Thank you for reading this article! Please be sure to join the #Nerdherd so you don't miss out on any of the amazing things we have to offer Dynastynerds.com. You will get rankings, extra podcasts, and access to our rookie film room. For just a couple bucks more you can get access to our revolutionary DynastyGM tool. So much for so little, why miss out on all the fun. Follow me @ReflipeWThenuz for more dynasty content and other musings.