Welcome back and welcome to our Devy SEC Team Previews article. Our conference previews will be an on-going series where we here at Dynasty Nerds break down every team in every conference for Devy purposes. We have split each conference into two articles, be on the lookout for part two.
Team Breakdowns
Alabama Crimson Tide (11-2)
Key Departures: Jerry Jeudy, Henry Ruggs III, Tua Tagovailoa.
Coaching Changes: None
2019 Recap: Alabama had a disappointing season by their standards, despite finishing 11-2. Close losses to LSU and Auburn, and an injury to star QB Tua Tagovailoa, hampered a team which was talented enough to be playing for a title.
Top Devy Assets: QB Bryce Young ('23), RB Najee Harris ('21), RB Trey Sanders ('22), WR Jaylen Waddle ('21), WR DeVonta Smith ('21).
At quarterback, Tua Tagovailoa ended his storied collegiate career and moved onto the NFL. To fill his shoes is a new superstar quarterback. Bryce Young (QB9), the top QB recruit of his class, has generated quite a bit of excitement. However, due to the COVID pandemic, he may be behind the curve learning the Alabama playbook. Fortunately, Bama has an excellent option as Young transitions to the college game in Mac Jones (QB26).

Jones filled in for Tua last season due to injury and performed well (14:3 TD:INT ratio). He knows the system, has chemistry with the receivers and has collegiate experience. With limited offseason prep, all of these factors give Jones the advantage to open the season as the starter.

Ultimately, Young is too dynamic and talented, not to see the field sooner than later. Even if he doesn't open the season as the starter, I expect him to get playing time. Regardless, he is a top tier recruit at one of the top NFL producing schools in the nation, which makes him a precious Devy asset.
Alabama produced three first-round picks out of their skill position players in the 2020 NFL Draft. There are big shoes to fill on campus, but Alabama has the talent pipeline to replace them. Ruggs and Jeudy were both first-round selections, and Alabama has two players in DeVonta Smith (WR10), and Jaylen Waddle (WR5) who could very well be first-round picks in 2021. Smith was the most productive WR for Bama last season, and he surprised many by coming back to school. He and rising junior Jaylen Waddle should be highly productive, as there are 1800+ yards and 17+ touchdowns vacated by Jeudy and Ruggs. Both have the looks of 1st round picks for the 2021 draft. Both should be considered top devy assets in the 2021 class and should be highly productive for you in C2C leagues.
Running back is the position with the least turnover, as star Najee Harris (RB3) decided to return to school after an impressive junior campaign. He is one of the top Devy running backs for 2021 and could boost his stock this season. Trey Sanders (RB18) was a five-star recruit in 2019 but unfortunately lost his season due to injury. While there is depth at the RB position for the Crimson Tide, I would expect Sanders to emerge as the clear #2 behind Harris before the season is over. Alabama is among the best at producing NFL running backs, and Sanders seems to be next in line.
Deep Sleeper: WR John Metchie ('22)
Metchie (WR70) is a deep sleeper, and a player I love to target in deep devy or C2C leagues. He was a four-star recruit in the 2019 class and appeared in all 13 games as a true freshman. He only recorded four receptions but was deep down the depth chart. Entering his sophomore year, Metchie is primed to be the WR3 for Bama, a spot that has historically been highly productive. He's got good size at 6′ 195 and is a solid athlete. As I mentioned above, Alabama is a WR factory, consistently churning out top-caliber NFL WRs. I would not be surprised to see Metchie emerge as a significant contributor in 2020 and then the WR1 in 2021 following Waddle and Smith's departure.
Auburn Tigers (9-4)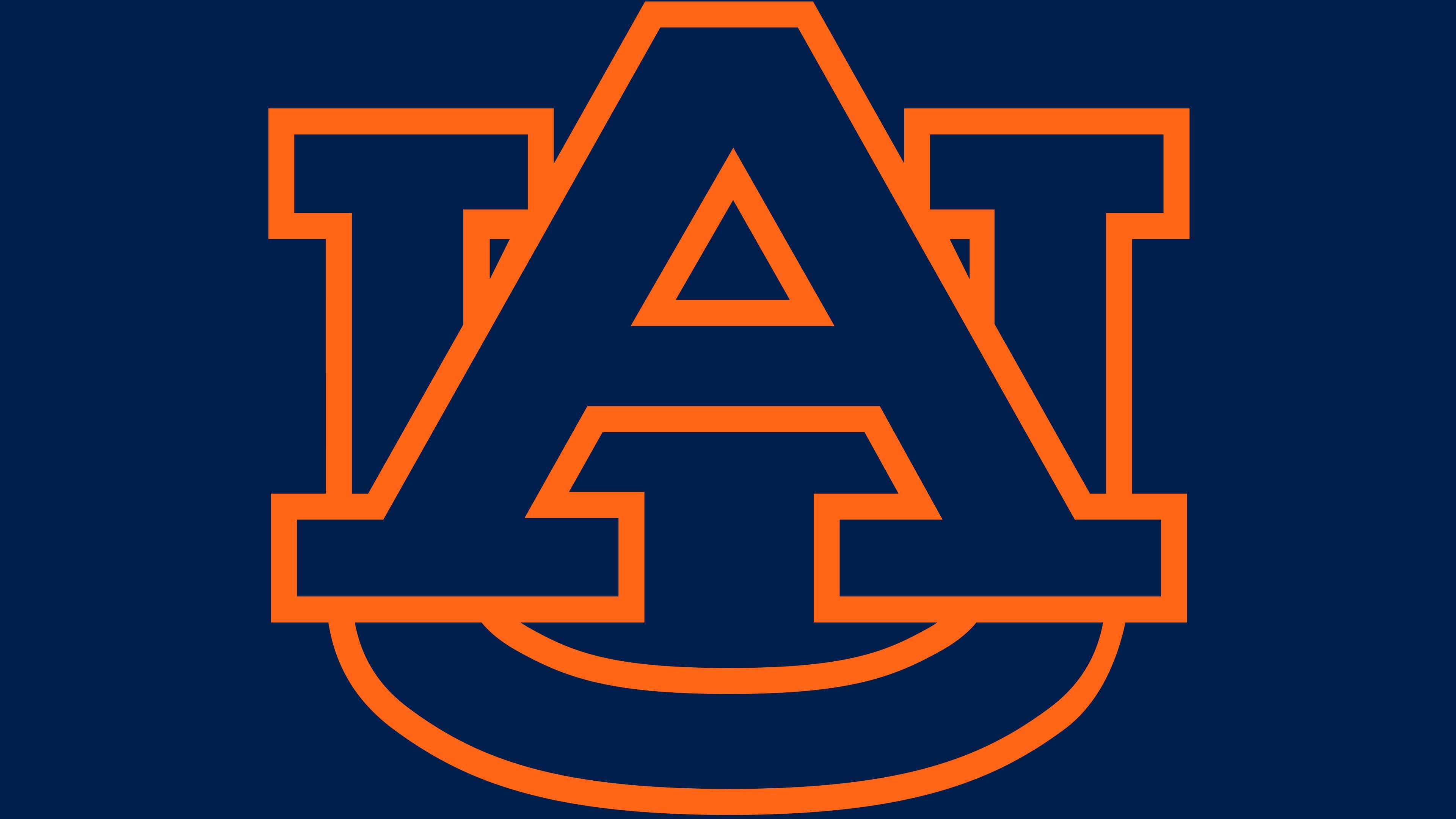 Key Departures: RB JaTarvious Whitlow
Coaching Changes: None
2019 Recap: In what was supposed to be a transition year, Auburn and its young players were impressive. Their four losses came from Florida, LSU, Georgia, and Minnesota, all of which were top-25 ranked teams. Auburn had underclassmen starters at every skill position, and looking into 2020, they loaded with talent.
Top Devy Assets: QB Bo Nix ('22), RB DJ Williams ('22), RB Tank Bigsby ('23), WR Seth Williams ('21)
The skill positions at Auburn are young but full of potential and talent. Quarterback is no different as freshman Bo Nix (QB11) emerged as the starter and showed a lot of promise. He only threw for 2500 yards and 16 touchdowns but added another seven on the ground. He will need to improve his accuracy (57.6% completion) and efficiency (6.7 Y/A), but considering he was thrown into a starting role in the SEC as a freshman, he showed a ton of potential and should be on your devy radar.
At running back, Auburn lost their leading rusher in JaTarvious Whitlow (RB46) to the transfer portal. He may have seen the writing on the wall as Auburn has two talented RBs in the wake. DJ Williams (RB20) had a decent showing in a limited role as a true freshman (400 yards, two touchdowns) and will look to build off that as a sophomore. He will be in a fierce competition for the starting spot with freshman Tank Bigsby (RB30). Bigsby, the fourth-best RB in his class according to 247, has a college-ready frame at 6' 210. He is also extremely talented and possesses good athleticism for his size. It is unclear if this will be an RBBC or if one player can emerge as the clear cut starter, but either way, these are two very young and talented RBs to keep an eye on.
Auburn's leading receiver, Seth Williams (WR8), is back after a very impressive sophomore season. The 6'3 225 pound receiver put up 830 yards and eight touchdowns despite the lackluster passing game production. He is a physically imposing player whose game has evolved nicely from the pure deep threat he was as a freshman. With an impressive analytical profile, elite size, and excellent athleticism, Williams should have a massive year.
Deep Sleeper: TE Brandon Frazier ('23)
Frazier is a deep, deep sleeper here, but one to keep an eye on. The #9 rated TE in the 2020 class by 247, Frazier is enormous at 6'7 245. Highly productive in high school, Frazier has a very intriguing athletic profile, given his size. A high school basketball player, Frazier has the size and athleticism to be a dominating TE at the next level. Traditionally, Auburn does not use the TE much. However, new offensive coordinator and play-caller Chad Morris has a long history of successfully using tight ends. There is quite a bit of uncertainty at the TE room for Auburn, and Frazier is the type of player who could emerge early and establish a role.
Tennessee Volunteers (8-5)
Key Departures: WR Jauan Jennings, WR Marquez Callaway
Coaching Changes: None
2019 Recap: It was another disappointing season for Tennessee as they once again struggled to show they belong at the top of the SEC. Ugly losses to Georgia State and BYU to start the season were followed by blowouts by Florida, Georgia, and Alabama. Tennessee did end the season with a 6-game win streak, and carried that momentum into the recruiting trail, leaving hopes high for the future.
Top Devy Assets: QB Harrison Bailey ('23), RB Eric Gray ('22)
Once again, Tennessee failed to rise to the tops of the SEC. Quarterback play was a big reason for their struggles. After a promising sophomore season, Jarrett Guarantano had a frustratingly inconsistent junior year. While he is back for his senior year, the hype surrounding incoming freshman Harrison Bailey (QB32) is buzzing. Bailey is one of the highest regarded QBs in the 2020 class and has the talent to play immediately. Due to the COVID shortened offseason, Bailey may not start right out of the gate. I fully expect him to see the field sooner than later and shine.
One of the bright spots for Tennessee was freshman running back Eric Gray (RB21). Gray came on strong late in the season and ended the year with 539 yards and four touchdowns. He also caught 13 passes for 115 yards and a touchdown. Entering his sophomore year, Gray should be the undisputed starter. He is a talented runner and has shown promise as a receiver. He should be a focal point for Tennessee moving forward and an excellent Devy asset.
The wide receiver position has the greatest uncertainty and the most turnover for the Vols. With Jauan Jennings and Marquez Callaway off to the NFL, and a few other players graduating, there are over 100 receptions, 1700 yards, and 15 touchdowns vacated. Josh Palmer ('20) is the leading returning receiver, though he has flashed little in the three years he's been on campus. Tennessee has several highly touted receivers from the 2020 class set to join the squad. Given the lack of spring and summer practices, it is tough to decipher who could emerge. Should one of the freshmen breakout in 20202, they will undoubtedly be on Devy radars come 2021.
Deep Sleeper: WR Ramel Keyton ('22)
Keyton is a very intriguing player and one who could emerge as a sophomore in 2020. He was a highly touted recruit in the 2019 class but saw limited action as a true freshman but impressed when given an opportunity, with four receptions for 104 yards and one touchdown. He appeared in all 12 games, mostly on special teams. At 6'3 190 pounds, Keyton has a terrific physical profile and is a good athlete. Keyton is talented enough and has a year on campus and experience in the system, where he could very quickly emerge as the WR1 for Tennessee this season.
Kentucky Wildcats (8-5)
Key Departures: QB/RB/WR Lynn Bowden Jr
Coaching Changes: None
2019 Recap: While Kentucky failed to achieve the same success as they did in 2018, it was still a decent campaign. They had single-digit losses to Florida and Tennessee and then blowout losses to Mississippi State, South Carolina, and Georgia. Kentucky will have to retool this offseason following the loss of swiss-army knife Lynn Bowden. His departure leaves a ton of vacated production at multiple positions.
Key Departures: QB/RB/WR Lynn Bowden Jr
Coaching Changes: None
Top Devy Assets: RB Kavosiey Smoke ('22), RB/WR Michael Drennen II ('23)
Kentucky is in an interesting spot for 2020. On the one hand, they lost Lynn Bowden Jr, who accounted for over 2400 total yards and was the leading rusher, receiver, and second-leading passer. They do, however, return basically everyone else. At quarterback, Terry Wilson ('21) started 2019 as the starter but suffered a season-ending knee injury early in the year. Sawyer Smith ('21) started a handful of games but also dealt with injuries and was unimpressive in those starts. Joey Gatewood ('22) is an Auburn transfer who was one of the top QBs in the 2018 class. He is awaiting a decision from the NCAA on if he will be eligible to play immediately. If he gets cleared, he can be an immediate starter for Kentucky, especially given his running prowess. If he isn't cleared to play, I would expect Wilson to emerge as the starter, assuming he's 100% healthy.
At running back, Kentucky will have a formidable three-headed backfield with senior Asim Rose ('21), sophomore Kavosiey Smoke ('22), and sophomore Christopher Rodriguez Jr ('22). Rose was second on the team in carries last year, but Smoke often appeared to be the more dynamic player as a freshman. Smoke has terrific size at 5'9 205 and good athleticism for the position. The departure of Bowden leaves over 1400 rushing yards, and 13 touchdowns vacated. Given Kentucky's offensive scheme and question marks at QB, I anticipate heavy usage for all three backs.
Given Kentucky's offense last season, there was little in the way of receiving production. Josh Ali ('21) is back for his senior year and is the leader in receptions with 23 in 2019. Bryce Oliver ('22) only had six receptions as a freshman but turned it into 111 yards and a score. Kentucky utilized two tight end sets fairly often, and senior Justin Rigg ('21) and sophomore Keaton Upshaw ('22) should see increased work. Upshaw is particularly interesting. He's got terrific size at 6'6 245 and is a great blocker. He only recorded seven receptions as a true freshman but made them count for 78 yards and one score. Incoming four-star Michael Drennen II was one of the top all-purpose backs in the 2020 cycle, though there are talks that he will move to receiver for Kentucky.
Deep Sleeper: Michael Drennen II
As mentioned above, Drennen is likely to make the switch to receiver. Drennen is one of the top APB's in his class, but given the depth, Kentucky has at running back and receiver, Drennen will likely be a plug and play starter in the slot. Regarding as a gadget player, it is hard not to compare Drennen to Bowden. Kentucky clearly knows how to utilize a player capable of lining up all over the field, and Drennen has the size and talent to make an impact immediately. While it may take time for him to learn the nuances of receiver, his natural playmaking ability will serve him well as he continues to develop.
Mississippi State Bulldogs (6-7)
Key Departures: None
Coaching Changes: Fired Joe Moorhead, Hired Mike Leach (Washington State)
2019 Recap: It was a disappointing season for Miss St as they failed to achieve a winning record or any success in the SEC. This led to a change at the helm this offseason, with eccentric Mike Leach and his Air Raid offense coming from Pullman to Starkville. With the new staff and playbook, some impact transfers, and the return of RB Kylin Hill, expectations will be high for the Bulldogs in 2020.
Top Devy Assets: QB KJ Costello ('21), RB Kylin Hill ('21), Malik Heath ('21)
Things will be looking much different at Mississippi State this season. The hiring of Mike Leach should bring dramatic changes to State's offense, given his Air Raid scheme. His pass-happy playcalling produces some hugely productive players in the passing game. Leach's addition is an excellent pairing for Stanford transfer KJ Costello (QB16).

Costello has the build of a prototypical QB at 6'5 225. He was a highly touted prospect and started as a freshman for the Cardinals. His sophomore season was terrific as he finished with 3500 yards and 29 touchdowns. His 2019 season was marred with injuries as he only appeared in 5 games. With one year of eligibility left, Costello is in a great position to put up huge numbers. Leach's QBs at Washington State have put up video game-like numbers at the college level and have all gotten shots at the NFL. If healthy, Costello should be no different.
Kylin Hill (RB7) surprised many when he decided to return to Miss St for his senior year. He had a very impressive junior season totaling over 1300 yards and ten touchdowns. He also recorded 18 receptions and 180 yards. While Leach's offense typically heavily favors the pass, Hill is too talented not to get his. Leach does a tremendous job getting his playmakers in space, and I would expect to see Hill's role in the passing game increase dramatically. Entering the 2021 season, Hill is slated to be one of the top backs in college football.

Depth behind Hill is slim. Nick Gibson and his 55 carries have graduated, and the 201 carries from quarterbacks Shrader, and Tommy Stevens will likely disappear as well since running is not a strength of Costello's. This opens the path for sophomore Lee Witherspoon ('22) and incoming freshman Jo'Quavious Marks ('23). Witherspoon is 5'10 210 and had 22 carries for 101 yards and a score as a frosh. While he will likely get the first crack at the #2 spot behind Hill, Marks is a talented and versatile player. He will need to bulk up, but he is a dynamic player with the ball in his hands and a great receiver.
In Mike Leach's Air Raid offense, having a platoon of 6-8 capable receivers is ideal, as there are usually 4 or 5 on the field every play. Thanks to a couple of impact transfers, Mississippi State is well-positioned at the receiver position.

Malik Heath (WR59) has had a long journey to State, but MSU fans will be familiar with the name. Heath was a highly touted prospect out of HS who had committed to MSU. However, he ended up going the Juco route, where he dominated for two seasons. Now he is back, and the 6'3 215 pound WR is set to have a huge role. With great size and a terrific athletic profile, Heath will be an immediate impact player for the Bulldogs.

Tyrell Shavers is a 6'6 graduate transfer from Alabama. While he only has one career reception to his name, he should help improve depth at the position immediately. Rounding out the receiver room is junior Osirus Mitchell ('21). The 6'5 receiver was the teams leading receiver as a sophomore in 2019. Despite the poor passing production, Mitchell racked up six touchdowns and 430 yards. An imposing red zone threat with deep ball potential, Mitchell could be in for a huge year.
Deep Sleeper: RB Jo'Quavious Marks
As I mentioned above, Marks projects as a potential impact player right away. The 11th ranked RB by 247. Marks has the skills to contribute immediately. He's listed at 5'10 185 on the team's official website, but that is up from the 170 he was listed in high school. I am confident that he can continue to add muscle and size as he gets on campus. Leach's offenses don't typically produce hugely productive running backs, but as we have seen with Max Borghi at WSU, if you've got the talent, you will get touches. 2020 will likely be the Kylin Hill show, but both Witherspoon and Marks should see some action. Marks has the vision, quickness, and receiving chops to beat out Witherspoon and take over as the lead back as early as 2021.
South Carolina Gamecocks (4-8)
Key Departures: WR Bryan Edwards, RB Tavien Feaster, RB Rico Dowdle, QB Jake Bentley
Coaching Changes: None
2019 Recap: It was a hugely disappointing season for SC, who failed to qualify for a bowl game. Starting QB Jake Bentley suffered a season-ending injury in week one, and freshman Ryan Hilinski was thrown into the fire to take the reins. The Gamecocks will have a tremendous amount of production to make-up for following some key departures. Fortunately, they have some very talented options to step into those roles.
Top Devy Assets: QB Ryan Hilinski (QB15), RB MarShawn Lloyd (RB25)
While the 2019 season was a disappointing one for the Gamecocks, their future outlook is bright. The injury and then transfer of Jake Bently ('21) paved the way for freshman Ryan Hilinski ('22) to significant starting time. Hilinksi was one of the top recruits in the 2019 cycle, and while he may have been thrown into the fire sooner than anticipated, he responded well.

In 11 starts, Hilinski passed for 2300 yards, 11 touchdowns, and five interceptions. While those numbers don't jump off the page, it is essential to remember this was a true freshman thrust into a starting role unexpectedly, in the SEC, with a weak surrounding cast outside of WR Bryan Edwards. At 6'3 230, Hilinski has the size and tools to succeed. He will also have plenty of time to improve, and having 11 starts entering your sophomore year is a huge key in his future development. Should Hilinski struggle, the Gamecocks do have another talented QB in the ranks. Luke Doty ('23) is one of the top freshmen in the 2020 cycle and will be hot on the heels of Hilinski for the starting job. Regardless of Hilinski's success, Doty is a name to follow.
Despite having three seniors lead the backfield, South Carolina struggled to get production from the position. With over 270 carriers, 1400 yards, and 12 touchdowns vacated, the Gamecocks need someone to step up. Enter MarShawn Lloyd ('23). A top-five running back in the class, Lloyd is expected to step into a significant role from day one. With tremendous size at 5'9 215, Lloyd will be ready, physically, for the SEC. Given the hype, he has coming in, and the feedback on him as a player, Lloyd can be the lead dog for 3+ years. There are two other sophomores he will have to compete with Kevin Harris ('22) and Deshaun Fenwick ('22). While each of these players has performed well in their opportunities, they cannot compete with the size, talent, and pedigree of Lloyd.
South Carolina is starting to develop a trend of producing NFL caliber wide receivers. With Deebo Samuel in 2019 and now Bryan Edwards in 2020, someone will have to make the leap for that trend to continue. That player is expected to be Shi Smith ('21). As a junior, Smith was second on the team in receptions, yards, and touchdowns. Smith is a bit undersized at 5'10 190, and his past production does not scream NFL caliber. He has been a contributor since his freshman year, and now as the clear WR1 in an improved passing game, he could be in for a big year.

Behind Smith, the competition is wide open. Josh Vann ('21) had 19 receptions but only turned that into 171 yards. Xavier Legette only had nine receptions as a freshman but did haul in a touchdown. The Gamecocks did bring in some talented four-star freshmen in the 2020 cycle with Rico Powers Jr ('23), Mike Wyman ('23), and Jaheim Bell ('23), who will add to the competition.
Deep Sleeper: WR Xavier Legette ('22)
With so much positional uncertainty, it is hard to pick a sleeper for the Gamecocks. That positional uncertainty is precisely why I am choosing Legette. Legette was a three-star prospect out of HS. He is a terrific athlete who dominated his sophomore season in HS at receiver but was forced to switch to quarterback for his junior and senior years. Listed at 6'3 190, Legette gets rave reviews from the staff. He is an incredibly raw player who needs to add some serious refinement to his game, but the tools are all there. With the departure of Edwards, there is a huge need for someone to step up at WR. Legette gained some valuable experience as a true freshman last year due to injuries ahead of him. If he can use that experience, and his physical tools, he could put his name on watchlists.
Arkansas Razorbacks (2-10)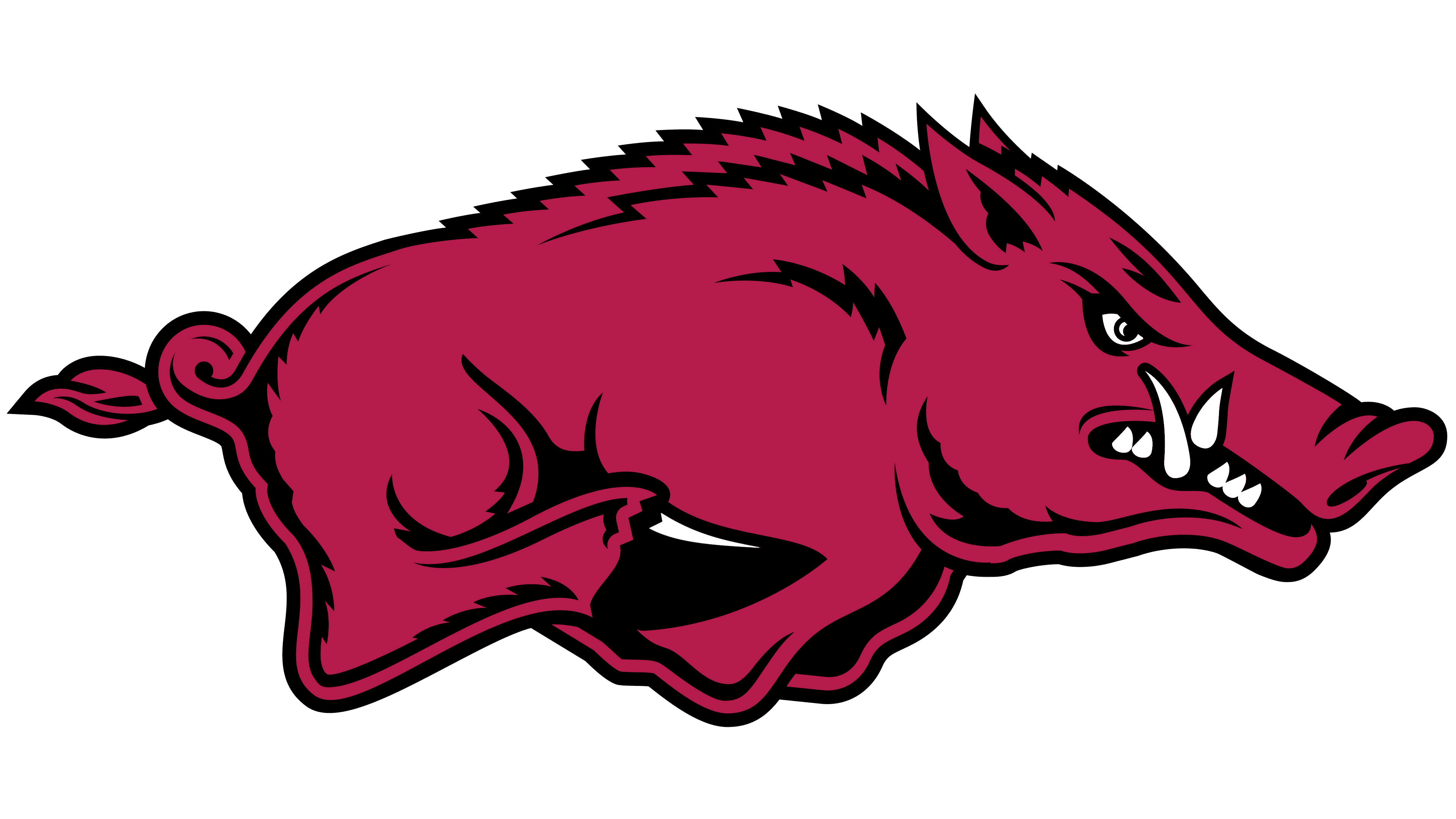 Key Departures: None
Coaching Changes: Fired Chad Morris, Hired Sam Pittman (Georgia)
2019 Recap: Arkansas had a disastrous season in 2019 as they were unable to win a single SEC game, and could only claim victories over Portland State and Colorado State. After a career record of 4-18, it was clear that Morris was not the answer at Arkansas. The hiring of Pittman, the former offensive line coach at Georgia and an Arkansas alum, is strong. Not only will it bring a new culture, but he is also regarded as one of the SEC's best recruiters. Arkansas has some impressive returning talent and incoming impact transfers.
Top Devy Assets: RB Rakeem Boyd (RB33), WR Treylon Burks (WR36), WR Trey Knox (WR37).
Arkansas had a disastrous 2019, despite having some exciting young talent. A significant cause for their struggles was the quarterback play. Nick Starkel ('21) and Ben Hicks combined for 1900 yards, nine touchdowns, and twelve interceptions. As a true freshman, four-star KJ Jefferson saw limited action but struggled. Jefferson is an intriguing long term player, well built at 6'3 230 and solid athleticism. However, 2020 will likely be the year of Feleipe Franks ('21).

The graduate transfer from Florida was a highly touted prospect but was never able to put it all together in Florida. A season-ending injury in 2019 cut his season short and led to the ultimate takeover by Kyle Trask ('21). Franks now steps in as the expected starter on a team full of talented skill position players. The shortened offseason will likely not do Franks any favors, but the veteran signal-caller should be able to grasp the offense by the start of the season. He has prototypical size and some rushing ability. If he had managed to play a full season in 2019, he would likely be more talked about as an NFL prospect. Still, a big season at Arkansas could shoot him up, draft boards.
There is no question about running back production. Rakeem Boyd ('21) was impressive in 2019, looking to build off that heading into his senior year. At 6′ 215, Boyd is a bruising runner who also displays some ability as a pass-catcher, racking up 42 receptions over the past two years. Boyd only received 182 carries last season, but he turned that into over 1100 yards and eight touchdowns. Boyd could be in for a huge year and, should he get the touches he deserves. Behind Boyd, it's likely junior Trelon Smith; an Arizona State transfer will assume the backup job. Smith is a small speedster type at 5'9 190 and should be a nice compliment to Boyd. Also at running back is senior TJ Hammonds, redshirt freshman A'Montae Spivey, and freshman Dominique Johnson. Spivey is a talented back who could be a name to keep in mind for the future.
Arkansas has some serious talent at receiver, starting with Burks ('22) and Knox ('22), a pair of four-star recruits from the 2019 class. Burks is built like a tank at 6'3 230. As a true freshman, Burks hauled in 29 passes for 475. While these numbers may not seem impressive, it is important to note that he accounted for over 20% of his teams receiving production on the anemic offense. He was also used in the run game with nine carries. Simply put, Burks is a deadly playmaker who averaged over 16 yards per catch and served as the teams leading returner. If the quarterback play improves for Arkansas, expect big things from Burks in year two.

Knox is 6'5 205 and a threat on the outside, and in the red zone, He hauled in 385 yards and three scores as a true freshman. Like Burks, his impact as a true freshman, on an otherwise anemic passing game, is quite impressive and bodes very well for his future. Mike Woods ('21) is another returning starter for the Razorbacks. Woods led the team in receptions and touchdowns as a sophomore, and while he doesn't get as much attention as Burks or Knox, he is a talented and productive receiver for the team.
Deep Sleeper: TE Hudson Henry ('22)
Tight ends aren't usually super valuable devy assets given the transition time it typically takes them once they get to the NFL, and the general lack of utilization most schools have for them. Henry should be different. The brother of NFL TE Hunter Henry, Hudson, is built in the same mold, listed at 6'5 250. Henry was one of the top TE's in his class, and he redshirted in 2019 due in part to the depth that was ahead of him. Now, Henry enters the TE room as the clear cut number one option, with all other Arkansas tight ends that recorded a reception off the roster. The new coaching staff has spoken very highly of Henry, and he has all the skills to emerge as one of the top TE's in all of the SEC as early as 2020.
Give me a follow on Twitter and let's talk some devy. Have you tried the DynastyGM tool? Use it to find out how you stack up against your league and what moves you need to make to win the title.