Big names, big injuries, and many of them may impact your fantasy playoffs. Let's take a look at the aftermath of Week 12.
Jalen Hurts – Ankle
Questionable for Week 13, Hurts picked up an injury to his ankle when someone stepped on his foot. As a quarterback who relies on his mobility quite a bit, this is a rather significant injury. At this time, it seems 50/50 for him to suit up, but I would not expect this to impact him much beyond Week 13.
Dalvin Cook – Shoulder Dislocation + Torn Labrum
Luckily for Cook, running backs don't need to throw the ball; therefore, Cook can likely "play through" the injury. Reports indicate he will miss a couple of weeks. He will very likely need surgery in the offseason, but unless Cook delays the surgery, it should not impact his ability to be ready to go in 2022. Dislocating the shoulder leaves the joint with increased laxity, and tearing the labrum even adds to that. He will likely play with some sort of a shoulder brace/harness to minimize this risk, but he's one hit away from some pretty significant damage to the shoulder and an end to his season.
Christian McCaffery – Ankle Sprain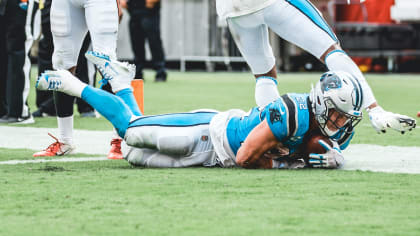 CMC goes to the IR to end the season for the second consecutive year. I imagine Carolina is being conservative with their star running back. However, his recent injury history should be somewhat alarming to managers with shares of CMC. None of his injuries from 2021 should impact 2022, but it starts the dreaded "injury-prone" label, which will affect his value for anyone looking to sell.
JD McKissic – Neck
Carted off after a head collision, McKissic was walking around the locker room after the game. This is a great sign for his availability for Week 13. It's possible he suffered a concussion and is in the league's concussion protocol. At this time, the team provided no specific information, so it's important to watch his status throughout the week.
Miles Sanders – Ankle Sprain
Sanders yielded to Boston Scott in Week 12 due to an ankle sprain. Early reports indicate that this is a re-injury of his previously sprained ankle from Week 7. Philadelphia has a bye Week 14, so it would make sense to count Sanders out Week 13 and monitor his situation prior to Week 15. The way the RBBC is going in Philadelphia, I would expect that to continue even when Sanders returns.
D'Andre Swift- Sprained Shoulder
At this time, it's unknown which joint Swift specifically sprained, which would affect the expected timeline. Current reports are that he is still experiencing some significant soreness to his shoulder, so I would expect him to be out at least Week 13 and possibly the next 1-2 weeks after. This will take some time to heal fully, and I could see this potentially impacting his ability to pass protect and/or catch passes once he does return.
Randall Cobb – Groin Strain
Cobb gets a bye in Week 13 to try and heal up. However, Green Bay is likely more concerned about keeping him healthy for a long playoff run. These injuries can flare up fairly easily, so I would expect Green Bay to be cautious bringing him back and hold him out in Week 14.
Deebo Samuel – Groin strain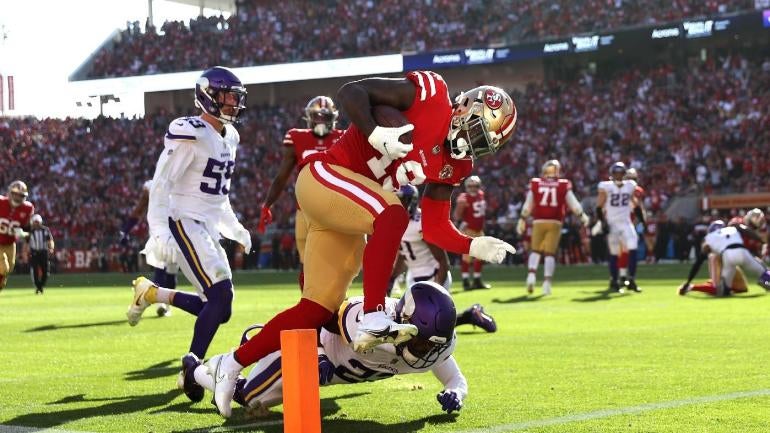 This muscle group is a difficult one as they tend to linger a bit when the player comes back. If this happened within the first quarter of the season, I'd temper my expectations for 2-3 weeks following return. With an expected time missed to be 1-2 weeks, that would put his return right at the start of the fantasy playoffs. Have a backup plan just in case, but I'd temper expectations. Deebo plays all out all the time, but that comes at the cost of potential for injury.
Dan Arnold – MCL Sprain
Arnold was trending in the right direction as one of the top targeted players in the Jaguars offense. MCL Sprain isn't necessarily a major injury, but it essentially ends Arnold's season and paints an uncertain future. I'd expect him back without issue in 2022, but whether he's leading the TE room remains to be seen.
Pat Freirmuth – Concussion
Possibly out for Week 13, so watch his progression through the concussion protocol. If he were to miss this week and next, we could start getting concerned over the long-term impact.
Darren Waller – Strained IT Band

Let's get one thing straight. This diagnosis is very odd. Depending on what research you read, it takes approximately 2,000 pounds of force to the IT band to deform it approximately 1%. Color me skeptical that Waller experienced these kinds of forces during his game, much less enough force to actually strain this tissue. Nonetheless, I imagine he is dealing with some sort of knee sprain/strain. Waller is considered week to week with this injury. I would imagine this is more of a pain/swelling tolerance sort of situation. I would expect him to be 50/50 for Week 13 and back Week 14.
Good luck to everyone as we enter the home stretch of the fantasy football regular season!