Largely thanks to "bye-mageddon," we saw far fewer injuries this week. Let's dive into them:
Zach Wilson – Sprained Right PCL
Wilson escaped this week with a relatively minor knee injury. The PCL basically has the opposite job of the ACL. While it's important in its own way with providing stability in the knee, it's relatively the least consequential to injury of the four knee ligaments. That being said, the expected timeline is 2-4 weeks. This injury does not give me any pause for Wilson's long-term health outlook.
Malcom Brown – Quadriceps
Brown was surprisingly put on IR, which indicates that this is more than a run-of-the-mill grade I strain and more likely a grade II strain. My opinion would be to count on Brown out for approximately one month. Once this heals up, he should be good to go.
Josh Jacobs – Chest
Jacobs left Sunday's game against Philadelphia but was later declared to have avoided major injury. The bye week couldn't come at a better time for Jacobs. I fully expect him to be ready to go Week 9 against the Giants.
Mile Sanders – Right Ankle Sprain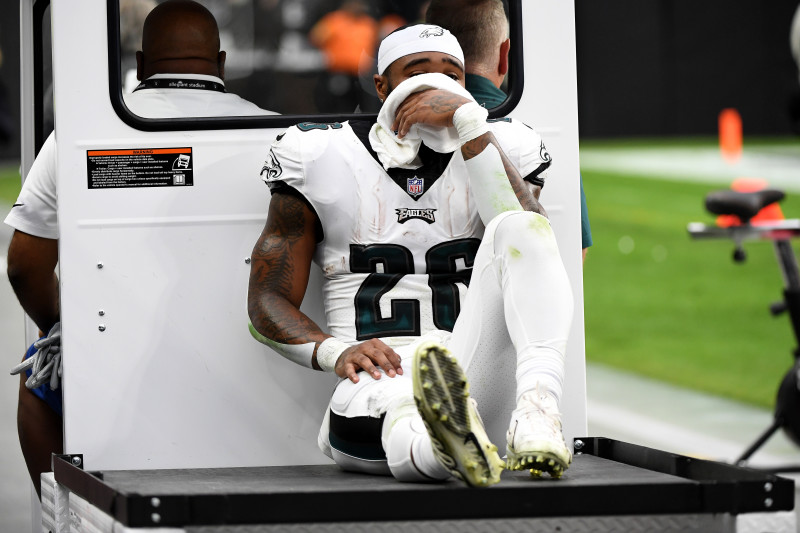 This looked worse than what it ultimately ended up being. I think we can look no further than Saquon Barkley missing 2-3 games and apply that to Miles Sanders as well. Once he is back, I would not expect this injury to provide much of an issue for him going forward. Decreasing swelling and protection of the injured structures are key during the first 1-2 weeks.
Dyami Brown – Knee Sprain
Brown sought imaging, which confirmed that he avoided serious injury to his knee. He is likely to miss approximately two weeks. Like other similar injuries, I would not expect this to have any sort of short- or long-term impact on his performance.
Jonnu Smith – Shoulder Sprain
The AC joint is important for elevating the arms overhead. I would expect Jonnu out for Week 8 and returning in Week 9, although this largely depends on the pain and stiffness of this joint. If this were a more serious injury, we would be looking at a longer absence and potential long-term consequences.
The fantasy season is in full swing. How are you going to reward the league champ? I'll tell you – go to Trophy Smack and get that Championship hardware. Use promo code NERDS for a free ring when you order a trophy or belt.