Becoming a starting receiver takes time in most cases. Building up chemistry with your quarterback, mastering the playbook, and developing your skills doesn't just happen overnight. Since 2010 there have been 457 rookie wide receivers who played an offensive snap. Of those, only 12 were their team's primary pass-catcher. There are still stories of success littered throughout the rookie receiver landscape, but to be a team's primary receiver takes particular situations.
Similar Circumstances
The first thing I noticed was all but three of those 12 rookie receivers were drafted in the first two rounds. Draft capital for NFL teams matter. Players drafted early are thought to have more skill than those selected later. So they are typically allowed to seize a role first. It doesn't always equate to fantasy points, but If you desire players who are going to see an opportunity, you should follow the receivers drafted in the first two rounds.
Second, all but three also had veteran quarterbacks. This makes sense as veterans have played with many more receivers, and most have figured out how to play to their receiver's strengths. Young quarterbacks are much more focused on learning the playbook and reading the defenses. For them, whichever receiver is open is typically the one they are targeting. Veteran receivers usually have a better tendency to find open space.
Next, they tended to make big plays as all but two finished with at least 14 yards per reception. Whether that was done with jump balls like the Buccaneers' Mike Evans, getting yards after the catch like the Titan's A.J. Brown, or creating separation from the defensive backs like Chargers' Keenan Allen, the big plays had to be there.
Another noticeable trait: having a nose for the end zone helps. There were less than 20 receivers last year who had more than six touchdowns; all but 3 of the 12 rookies had seven or more. The outliers Sammy Watkins and Amari Cooper each had six while Cooper Kupp had five. With touchdowns weighing in heavy for fantasy, it's no surprise that you want to chase guys who are going to dish out touchdowns.
Lastly and arguably, the most obvious, you want targets. Volume is vital for most fantasy success stories. If you hit a 25% target share, you struck gold, but 20% is still excellent. Of the top 30 receivers for 2019 in terms of fantasy points, only Calvin Ridley saw less than 20%, so you want the rookie to dominate the passing game.
This article aims to find rookies who could check all the boxes and reach the unreasonable expectation of grabbing the wide receiver one role on their offense. In the first part of this series, I discuss breaking Michael Thomas' rookie reception record. Since Henry Ruggs, Justin Jefferson, and Laviska Shenault were already addressed, they will be off the board.
Opportunity without the Track Record
Only six 1,000 yard performances have occurred since 2000 for the New York Jets receivers. Two came in one season with Brandon Marshall and Eric Decker, with only receiver Laveranues Cole able to do it twice. This doesn't bode well for rookie receiver Denzel Mims who will be catching passes from the 23-year-old Sam Darnold.
The good news is Darnold is going into his third year, so he has some experience behind him. The bad news is of the 12 rookie receivers discussed. None caught passes from a younger quarterback. Mims – who is thought to be a little raw – will have to develop a little quicker, as thin would be an understatement while being used to describe the Jets' receiver room.
The Jets cut receiver Quincy Enunwa who was dealing with an injury of his own, while Vyncint Smith and Mims deal with injuries of their own. Not the best start to the 2020 season for this group who planned on Mims playing with the starters. The Jets plan to limit his route tree and let his athletic profile do most of the work, which could be a good thing for Mims. We saw a very similar situation in Seattle last year where D.K. Metcalf put up 58 catches for 900 yards and seven touchdowns.
A limited route tree could work for Mims as the Jets passed it on 5.6% more of their plays than the Seahawks. Unfortunately, it only equated to .5 more passes a game because of the Jets' plodding pace of play. With Darnold healthy for an entire season and a second year in head coach Adam Gase's system, we could see the tempo increase significantly, offering much more opportunity.
He also shouldn't see much target competition outside of Jameson Crowder underneath, giving him a potentially arousing target premium. What excites me even more, is his ability to get used in the red zone. With his 28 touchdowns in his final three seasons at Baylor and his 38.5" vertical on display, it showed he can absolutely go up and get the ball. Running a 4.38 40 at 6'3 sure doesn't hurt either.
I'm not worried about Brashad Perriman taking away too many looks after seeing him have five good games to close out 2019. It was a minimal sample size compared to his entire career. Darnold doesn't take nearly as many chances as Perriman's previous quarterback Jamies Winston. Darnold only threw 22 interceptable passes as Winston threw as Perriman was 53rd for receivers in target separation. If Mims can get back on the field relatively soon, he could be second on the team in targets but dominate the target premium, making him the wide receiver to own in fantasy. He has all the opportunity; he just has to seize it.
Bucking the Trend
Colts fans long for the days of Marvin Harrison and Reggie Wayne tearing up opponents' secondaries. The receiving duo torched opponents for almost a decade while catching passing from legend Peyton Manning. T.Y. Hilton did his best impersonation, but the Colts could never find his partner in crime.
Hilton is getting up there in age and dealing with multiple injuries. The Colts decided to invest in the wide receiver over the past two drafts taking Parris Campbell in the second round of the 2019 NFL Draft and taking the physically-imposing Michael Pittman in the second round in 2020.
Although Pittman's collegiate career started slow, 2019 was an absolute explosion. He dialed up 1275 yards with 101 catches and 11 touchdowns. He hogged a 26.5% target share while improving his catch percentage to 74.3%. Some say he was the key to USC's success as they only had one win where he didn't have a touchdown or over 80 yards receiving. 
With only Zach Pascal in the way to start, Pittman should have a clear path to seeing the field. With him being 6'4, 223 pounds, showing his ability to score in college, and Philip Rivers throwing him the ball who also had success throwing to Mike Williams (6'4, 218), I believe Pittman could be the lead guy in Indianapolis. The question becomes: Will he see the 20% plus target share?
With the constant injuries to the other wide receivers on the Colts roster, it's very possible. Ten receivers in 2019 saw an offensive snap. Most teams carry five on their roster; imagine having to double that. Campbell and Hilton missed a combined 14 games while playing sparingly in 7 others. If anything remotely close happens again in 2020, you could be looking at a massive target share for Pittman.
In addition to the injuries, they also moved on from Eric Ebron, who played 180 snaps out of the slot. They used him in the red zone, targeting him ten times in 11 games while being significantly out-snapped by Jack Doyle. I expect Doyle to maintain his role, but we might see Pittman become the slot red zone threat while remaining on the field for the three-receiver sets.
Pittman was the first player selected by the Colts in the 2020 draft. All but guaranteeing an opportunity to step up and be the guy in this offense. If he hits the ground running, he could take the WR1 job and never look back, and if rookie quarterback Jacob Eason works out, Pittman could be a viable fantasy receiver for many years to come. I'm taking a shot on Pittman wherever I can.
It's Not Who You Think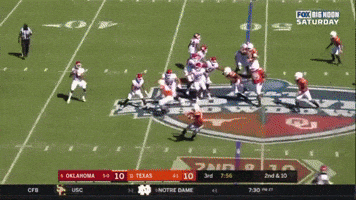 I received a lot of flak for The Star in Dallas. That means I'm going to push it even more. Cowboys rookie receiver CeeDee Lamb is in one of my favorite positions for 2020. After signing fellow receiver Amari Cooper to a massive contract, the Cowboys drafted Lamb with the 16th pick in the 2020 NFL Draft even though they needed help on defense. Then, owner Jerry Jones insisted Lamb wear the prized 88 jersey. With Jones' love for this player and new head coach Mike McCarthy getting amazing production from slot receivers, Lamb could be on the fast track to WR1 numbers.
On top of the love for Lamb, Cooper's schedule is going to be brutal if they keep him on the outside. Check out the corners Cooper has to face: Rams' Jalen Ramsey; Seahawks' Shaquill Griffin or Quinton Dunbar, the latter of which shut him down while playing with the Redskins last year; Browns' Denzel Ward; Cardinals' Patrick Peterson; Steelers' Joe Haden who just had one of his best seasons; Ravens Marcus Peters'; Bengals who just signed both Vikings' Xavier Rhodes and Mackenzie Alexander; 49ers' Richard Sherman; Eagles' Darius Slay two times; not to mention, the Falcons' drafted rookie AJ Terrell in the first round.
Cooper struggled with elite corners last year, having nine games fall outside the top 20 wide receivers. The Vikings, Packers, and Bears were three of four teams he faced when he finished as a WR1. Those team's defensive schemes relied on pressuring the quarterback. In games, when they were rendered unable to do so, they were exposed. The Cowboys offensive line was able to hold them to six sacks through those three games. That is impressive since each of these teams averages over two or more sacks per game. Couple the offensive line's ability to provide time for Cooper to get open with the Cowboys throwing it 139 times in those games, and you'd have to assume most wide receivers would have a great game. In other words: I'm not convinced that Cooper can beat the best corners in less than ideal situations. In short, Lamb could see more targets.
I am concerned about receiver Michael Gallup, who could become the alpha in this offense if things swing his way. However, he's got to fix his issues with drops. Gallup led the league in 2019 for drops with 11. If we see him dropping balls again, you could see quarterback Dak Prescott start to target Lamb even more. If Cooper can't beat these corners and Gallup struggles with drops, Lamb could have a massive year after you factor in the 83 targets vacated by receiver Randall Cobb. Most believe Gallup will be the top wide receiver after the Cowboys cut Cooper in 2021, but it could come sooner than expected.
Find Chase at FF_Intervention on Twitter
Click here to find more of his work including the Fantasy Intervention Podcast