David Montgomery is unique when it comes to the traits that will make him successful at the next level. He makes up for lack of elite top end speed & explosive ability with intellect and a wide array of meaningful yet, overlooked skills. We often times associate athleticism with metrics used for evaluation of the physical traits an athlete possesses. Is this wrong? No. But, players like David Montgomery make us look a little deeper and away from surface level skill.

Trait: Perceptual-Cognitive ability
Simply the most impactful trait that any elite level athlete can possess. Montgomery has the unique talent to diagnose and solve movement equations based upon his perception of the most desirable outcome. His processing speed is excellent, while he does not have elite burst he subtly shifts gears to set up defenders by using his movement skills.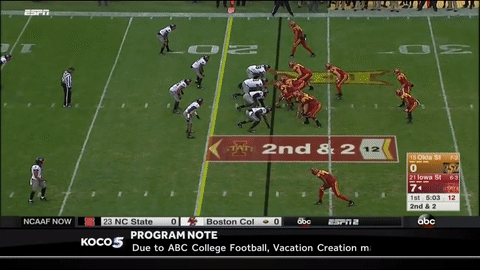 He regularly uses anticipation, deception, and elite spacial awareness to subtly maximize each opportunity. This is especially important in high-stress situations like the game-deciding 4th & 13 below.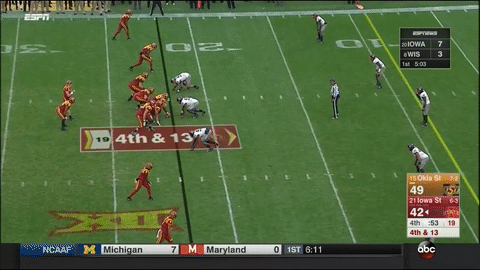 Trait: Multi-dimensional receiver
An overlooked skill of his. Montgomery is an extremely well-rounded pass catcher with experience out of the slot, in the screen game, and running option-routes. He attacks the ball and is surprisingly good when defenders contest.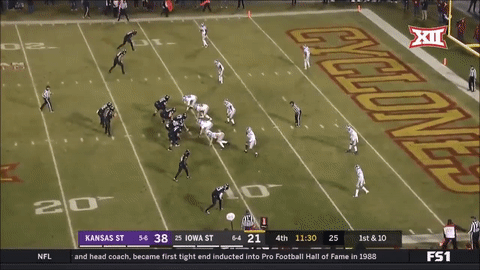 This is one of the biggest reasons Pace traded additional capital to move up and acquire Montgomery. His experience running routes from a variety of different formations helps diversify play-calling and can consistently keep defenses guessing.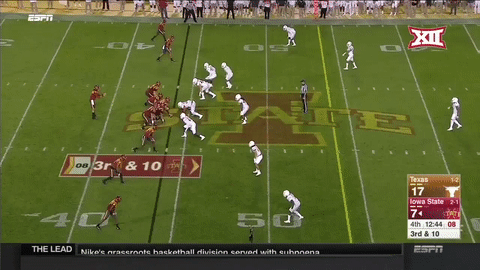 Trait: Vision & Patience
Montgomery continually shows impressive patience and doesn't panic when holes don't open up. He is constantly scanning his blockers, and looking for the best available outcome.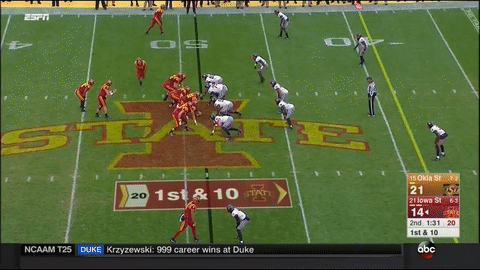 He combines his movement efficiency with anticipatory vision to create space where there was none. Montgomery is extremely adept at using his blockers as shields from initial contact. Rarely do I see him taking unnecessary hits.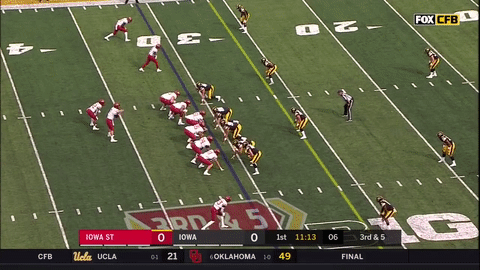 Trait: Ability to create post contact
This is the most noticeable trait in David Montgomery's game. His 'contact balance', and ability to re-accelerate after contact is rare. Bears fans do you see a flashback of "Sweetness" here?
Watch the subtle inside step he gives #56 at the beginning of the play.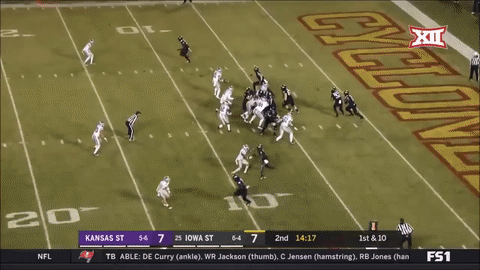 Montgomery is fantastic at minimizing negative plays and deflecting initial contact.
None of these are long, impressive highlights that you're used to, but these are the runs that separate 'good' from 'great' backs.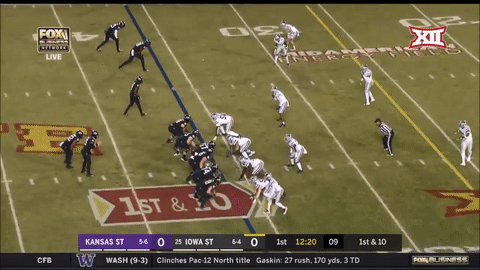 Dynasty Impact
David Montgomery was my Pre-draft RB1 & stays there after landing in what seems like an immediate role in an improving Chicago Bears offense. Matt Nagy gets the versatility he covets in a running back with Montgomery, and I am anticipating a PPR finish between RB16 – RB19.
Seems high? People forget that Nagy tossed Jordan Howard into the 'Kareem Hunt' role in his offense for the first 3 games of 2018. Howard averaged 21 touches in that span and was on pace for a 53 reception season. Albeit, a small sample size, but I believe that the additional capital Ryan Pace used to acquire Montgomery speaks volumes to the potential he has in that offense.

Any red flags?
The only real knock on Montgomery is his explosive abilities. He is an adequate, not outstanding accelerator and his top-end speed won't allow him to run away from many defensive backs once he gets past the second level. Remember, at the NFL combine: Kareem Hunt ran 4.62, James Connor 4.65, Alvin Kamara 4.56, David Montgomery 4.63. AND Josh Jacobs ran 4.60 at his Pro-Day to Montgomery's 4.57. We aren't worried about Josh Jacobs, right?

Like mentioned before, we often times look at surface level metrics and make brash assumptions about the true talent level of that player. We should instead look deeper into their functional speed, movement patterns and non-quantifiable traits (spacial awareness, perceptual-cognitive skill, neural processing speed, etc.) These are what truly separates your average, from elite athletes and are better predictors of success than athletic metrics.

Will Montogomery be breaking 80 yard runs like Chris Johnson? No, but he will use his advanced movement intellect, and his elite between-the ears-traits to make it unpleasant, and difficult for defenders to bring him down.

Bears fans, get excited!
Follow @angelo_fantasy
Tweets by angelo_fantasy