Singletary is an absolute nightmare to tackle, and he personifies the word "effort." He's clearly not the biggest or fastest back in this class, but he has traits that others don't. 
See below why he lives up to his nickname, "Motor."

Trait: Movement toolbox 
This is the area in which Singletary sets himself apart from a lot of the backs in this class. He uses a variety of different movement tools to set up and get by defenders. 
Don't give me the lazy narrative that he didn't play anyone. He is talented!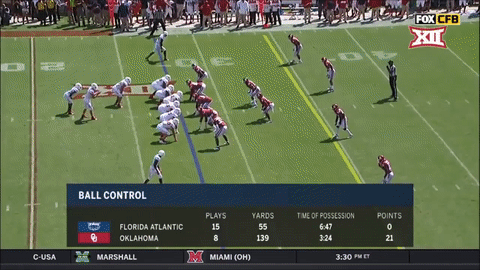 His ability to make the first man miss is exceptional. 
Singletary regularly uses a combination of elite spacial awareness and anticipation to make something out of seemingly nothing. He processes and reacts to sensory information as quick as anyone in the class.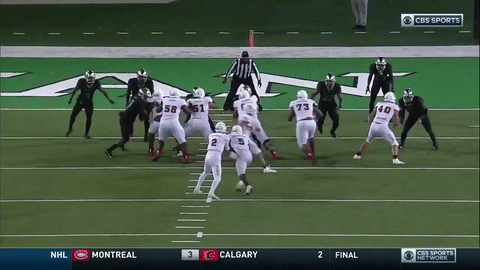 Trait: Deceptive power 
We see 5'7'' and 203 lbs. and think "small." Wrong. Singletary is a dense, compact athlete who uses his pad level and posterior-chain strength to knock defenders off-balance. Think of a gymnast vs. a bodybuilder: Who is stronger? The bodybuilder may be able to lift more weight, but the gymnast has an extremely high level of functional strength, which has a direct correlation to movement efficiency and resiliency. The answer is clear which one you want on a football field.
Hint: Devin Singletary is the gymnast.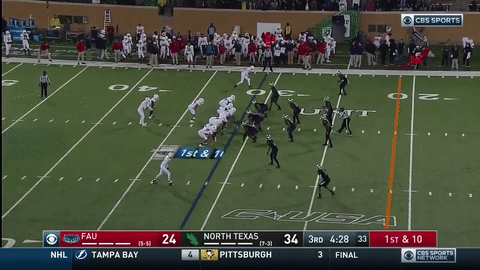 Obviously defenders are much bigger and quicker in the NFL, but Singletary is unique in how he uses his lack of height to his advantage. He uses leverage and great lumbo-pelvic control to run through unsuspecting defenders. This will serve him well, even at the next level.

Singletary subtly drops his hips, and explodes through #20 and #4 below.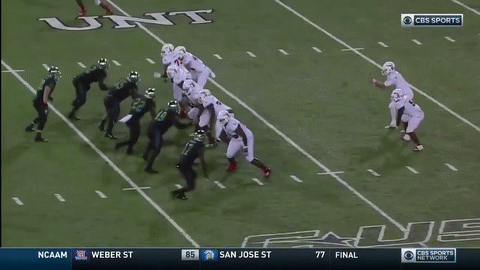 Trait: Post-contact balance 
Singletary has a lot of "HOW!?" plays when you watch him. He uses a blend of finesse, power and great foot positioning to maneuver out of the grasp of would-be tacklers.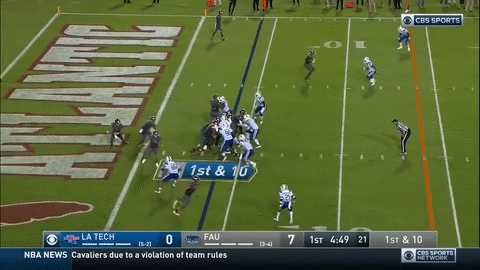 This is where he gets the nickname "Motor."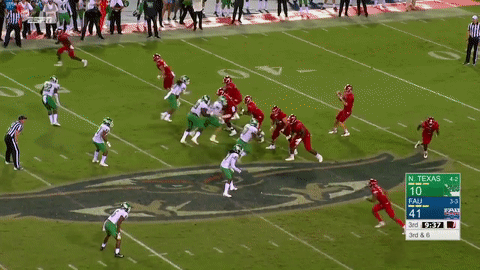 Dynasty Impact 
There is a real scenario where Singletary becomes the Buffalo RB1 by mid-season. Frank Gore isn't getting any younger, T.J. Yeldon hasn't proven to be a capable three-down option, and LeSean McCoy may not be a member of the Buffalo Bills by this next time next month. 
The Bills are a run-first team that will be able to handle two fantasy-relevant running backs. Do I think Devin Singletary is a top 15 running back in PPR? No. But I do think whoever holds a starting role in Buffalo's offense has weekly flex appeal with RB2 upside.

Any Red Flags?
Is Devin Singletary small? Yes.
Is he slow? Yes. 
Did he play against sub-par competition? Yes. 
Do I still think he can be a good NFL player? YES.
Singletary shows great instinctual vision, awareness and movement capabilities that make up for his lack of physical and athletic measurables. He does have some concerns that come with him, but I truthfully think those are overblown. My only real concern is what type of capital the Bills are willing to spend to acquire an elite back in a deep 2020 class if they don't think Singletary is the answer. 
Is Singletary a gamble? Yes. 
But he could be one that wins you your league. 
Follow @angelo_fantasy
Tweets by angelo_fantasy