Frank Reich brought in Gus Bradley from Las Vegas, and it was not hard to convince him. Having a pro bowler at every level of the defense makes a Defensive Coordinator salivate at the opportunity. Gus Bradley brings in a Cover 3, Match Coverage & Split Safety defense. Though he is not a blitzing DC, he had the least blitzed team in the NFL last season with the Raiders. He boasts the third-highest pass rush when blitzing by Pro Football Focus and the highest coverage grade. Therefore, he has a knack for blitzing at the right time. He says his goal is to have a defense that can dictate the game's outcome—making this defense an IDP haven.
John Fox recently was brought in as a defensive assistant. However, he hasn't coached in the NFL since 2017 with the Bears. Frank Reich is not leaving anything to chance with the defensive coaches. Most importantly, he brought in a veteran voice to the defensive staff to mix with the youth they have complied with in the offseason.
Defensive Breakdown- Colts
Defensive Line
Deforest Buckner
The two-time pro bowler led the Colts in sacks (7), QB hits (18), and TFL (10) while adding three pass deflections. Buckner has become a dependable IDP contributor for DL leagues and should be targeted as your DL2/DL3 (26th ranked DL position, he can get as high as 18-20 for the position he plays) in leagues that require starting 2+DL spots.
Kwity Paye
The Michigan product showed he could provide across the board on the stat line. As a rookie Paye registered 15 games and came on mid-season stayed a consistent threat from the edge. Finished the season with a respectable stat line of sacks (4), QB hits (10), Fumble Recovery (2), (1) Forced Fumble, and Pass Deflections. His sophomore season should be fruitful as a solid DL contributor as DL3/ Filler in the upcoming season, lining up at Strong Safety.
Yannick Ngakoue
Gus Bradley drafted Yannick in 2016 when he was the head coach of the Jacksonville Jaguars. He brought him with him from Las Vegas, and he has been his most productive under Gus Bradley. Yannick played all 17 games in 2021, registering ten sacks on 23 QB hits. He is a true elite edge rusher in this league, and in Bradley's defense, he can be a DL1/ DL2 with Buckner regularly drawing double teams.
Linebackers
Darius Leonard
Darius has become the most consistent IDP in the NFL since being drafted in the 2nd round in 2018. He is a linebacker targeted as your LB1 for years after the extension he signed in August with the Colts. If you think the run on linebackers is coming to make a move, he will win you games weekly. Leonard totaled 122 tackles (75 solo), 8 pass deflections, 4 interceptions, 8 forced fumbles, and 2 fumble recoveries.
Bobby Okereke
Okereke had a breakout season in 2021, tallying 132 tackles (89 solo), 4 pass deflections, 2 interceptions, and 1 sack. Able to play every game and nearly every single snap on the campaign. He has proven that going into the final year of his rookie contract; he is a tackle machine and ready to make a difference in fantasy lineups as an LB2/LB3 weekly.
Defensive Backs
Kenny Moore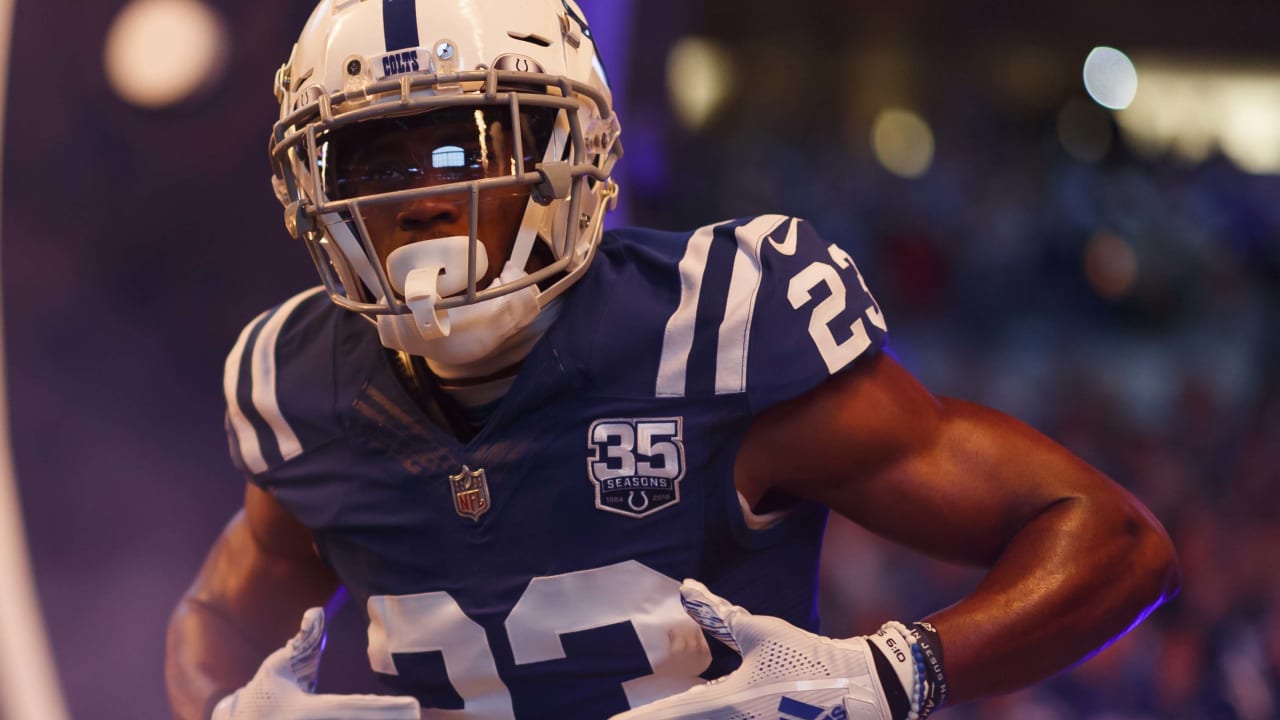 Kenny Moore scored the most points of all DBs in 2021 with 267 points using the 123 IDP Scoring settings. Moore logged 102 tackles (82 solo), a sack, 4 interceptions, a forced fumble, and 13 pass defenses, which can only get better playing behind a great front seven. To clarify lock him in for another productive season as a DB1 with him improving on these numbers in coverage.
Khari Willis
Since entering the league, Willis has had an injury bug and has not finished an entire season. However, he is a good contributor to IDP teams when on the field, especially when the bye weeks hit. In his 2021 campaign, he started 10 games logging 63 tackles (43 solo), 1.5 sacks, 5 pass breakups, 2 interceptions, and 1 fumble recovery. Target him as DB3/Filler this draft season; he can help more than you think weekly despite the injury bug.
Julian Blackmon
Blackmon suffered a torn Achilles ear in the 2021 season, but before that, he was on pace for a 200 point fantasy season at FS. Therefore the secondary will take advantage of the stout front seven and should be a dependable IDP contributor barring his health. For now, I would put him in the DB3/Filler, but the prospect of DB2/DB3 is doable.
Furthermore, the Indianapolis Colts have a stout defense that is ready to stockpile points for you throughout the season. Up next we are staying in AFC South with the Tennessee Titans.